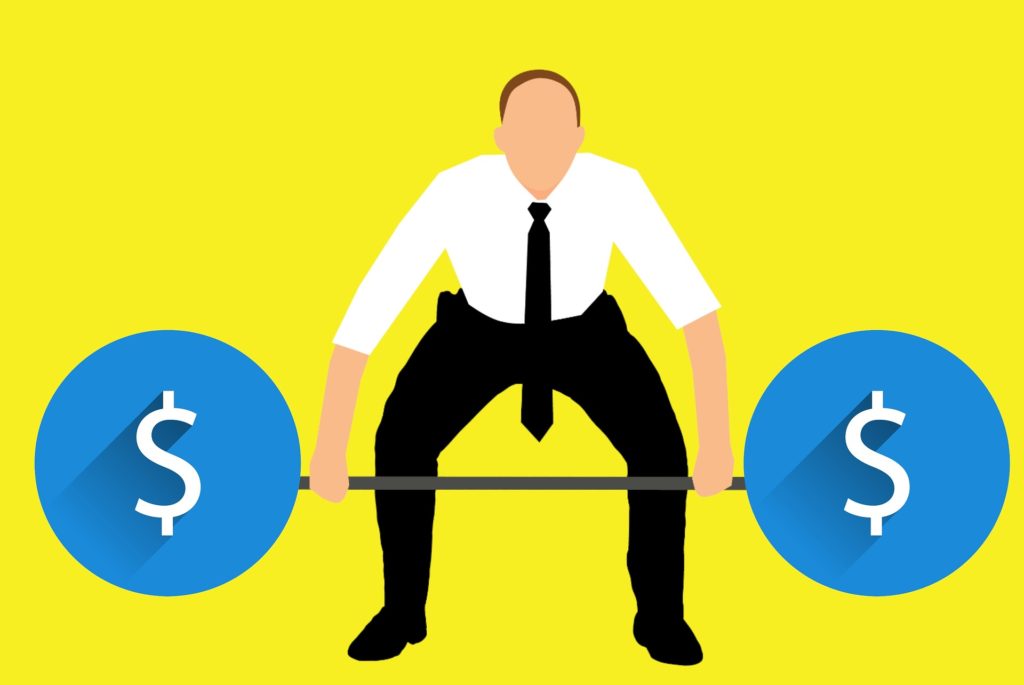 When you're trading stocks, there are some things that are equally as important as choosing the correct investment. That all starts with the broker that you are going to choose your next investment through. 
Choosing the correct online brokerage is an extremely important and often overlooked part of the stock buying process. In this guide, we're going to take a look at what makes an online stock brokerage, how to choose one, and why choosing a good one is so important. Click here for further information on online stock brokerages. 
What Is An Online Brokerage?
An online stock broker is a means of providing a brokerage service to customers online, as opposed to real-life physical trading. Online brokerages have been on the rise in recent years, both because of the rise in the number of internet users, as well as the rise in prices of maintaining physical premises. 
Online brokerages tend to be more cost-effective in a lot of ways than physical stock exchanges. This is due largely to the fact that physical stock exchanges have high running costs, and as a result have to charge higher fees in a number of areas to compensate for these.
Online brokerages are often referred to as online brokerage firms and discount brokers. 
So what's the purpose of a stockbroker? A stockbroker exists to handle what investors would like to purchase and sell, more importantly, stocks and shares that they would like to buy or sell. Brokers exist as a means for facilitating purchases of stocks and shares.
Similarly to real life stockbrokers, online brokers do exactly the same thing. The only difference is that they offer their services solely online as opposed to in person at a stock exchange.
A broker works in the trading stocks of buying and selling securities, which are shares in just about anything that people purchase. These can range from securities in new companies, to stocks and shares in companies that have been around for a long time. Regardless, the purposes of the broker are the same.
What're The Advantages of An Online Broker Compared To A Traditional Broker?
Compared to a traditional physical stockbroker, trades and transactions are far more easy to manage and view. Trades and transactions can take place far more quickly online too, compared to what they could before over the phone or via a physical broker.
Aside from speed, investors can also have a number of different trading accounts, each in which they keep and handle different types of securities. In the past, stockbrokers may have been more restrictive in terms of the types of shares that could be bought, the markets that could be accessed, and who could purchase them. Now, however, anyone can open an account with an online stockbroker and start trading almost immediately.
How You Should Look For A Broker
If you're in a position that you want to start trading penny stocks or any stocks at all for that matter, you need to find yourself a broker. A broker will allow you to have somewhere that you can hold all of your securities, as well as purchase and sell those securities.
However, you should consider a number of influencing factors before you choose the broker that's best for you. Making sure that you consider each and every one of the factors that makes a good broker will ensure that you're in a good position to make an informed decision on the broker that you want to open an account with. 
Commission Costs – Commissions can be a bad or a good thing. For one, they ca be bad as they'll charge you whenever you go to make a trade. On the other hand, they're good because they can help to make sure that you don't make too many trades in one day.
In addition to commission fees, some brokers may have costs that they aren't so up-front about, associated with various services that they offer. In order to make sure you don't get hit with these unexpectedly, be sure to read the fine print at the start and see what other fellow traders have to say about any rates that aren't easy to see at first. 
Tools That Help You Trade Wisely – A lot of online brokerages will offer tools that will advise you on and help you to carry out the best trades. In addition to tools, some brokerage firms offer knowledge and help sections that will help you gain more information on how trading works and the best trades to make and when. Services such as these may or may not be of interest to you, but it's not a bad thing to know that they're there.
Consider Everything That You Might Want To Invest In – When signing up for a brokerage account, you should think about what sort of securities you are planning on trading now or in the future. Some brokers may or may not allow you to trade certain types of securities. For example, if you're focussing on penny stock trading, you have to make sure that the brokerage you're opening an account with allows for penny stock trading. In the further future, you may be interested in investing in real estate or bonds. Finding a brokerage that covers a lot of the investment opportunities that you're interested in is the best idea.
The Option For Mobile Trading – Mobile trading is something that a lot of people consider to be an important trading option, and for a good reason. Mobile trading means that you can keep an eye on your stocks whilst you're on the go. Not only does this mean that you'll always know how well or how badly your shares are doing, but you'll also be able to take the appropriate action there and then in order to make things as good as they can be.
High-Quality Customer Service – A great standard of customer service is absolutely a key point that you should be looking for. When dealing with your trading account, you want to be dealing with a brokerage that's able to tend to your needs via whichever method you prefer – be that email, text, live chat facilities, or phone call.