The new decade is just around the corner and it's extremely exciting! This is the time where we get to sit and plan for all the new vacations we'll be taking in the New Year, and Europe is hot at the top of the list of amazing destinations to visit in 2020. This is why we've collected all the hottest spots that you need to put on that list and visit when you go to Europe in 2020.
LONDON, ENGLAND
You can't go to Europe and not pay for a visit to London! You might be thinking it could be a bit pricey, but if you just stay updated on ExchangeRates.org.uk with the exchange rates, then you'll be good to go. There is so much to do in London. There are amazing shows and plays to go and see, there's Big Ben and the Thames, and of course, you can't miss out on seeing where the Royal Family lives either! The thing about London is, it is timeless, and it doesn't matter if it's 2020 or 3054, if you're going to Europe, London is at the top of the list.
SANTORINI, GREECE
Santorini is like something out of a dream. It is so incredibly beautiful that you need to visit it at some point this year, and it also has so much to offer. The landscape and architecture are one of a kind, it's rustic and oozes charm and history. Fresh seafood and amazing wine are always on the menu, and it's believed that Santorini has the most beautiful sunsets in the world. It is very scenic and definitely a romantic spot by the sea.
ISTANBUL, TURKEY
Istanbul is epic and is a must-visit for the year 2020 because it is a beautiful place brimming with historical sites and amazing culture. You have to go see the Blue Mosque, which is large and beautiful in its architecture and its interior alike. The bazaars are a once in a lifetime experience, brimming with life and an amazing array of items and especially spices. But most of all, it's amazing in its symbolism. You need to go see the Bosphorus Strait, which is what literally divides Asia from Europe, making Istanbul a beautiful place of cross-culture in Europe.
BUDAPEST, HUNGARY
You need to visit Budapest because it too, is very rich in history. One place you need to go to is Castle Hill. Budapest goes back to more than 700 years, and this amazing Castle gives you an experience back in time that's really something that comes along once in a lifetime and takes you to a royal era of amazing excess. On the flip side, turning to nature, Budapest is rich in natural mineral water springs and no one goes to Budapest without experiencing these baths.
ROME, ITALY
Rome is a city that needs no introduction, and it's also a city you cannot miss out on when you go to Europe. Take a trip back into the ancient world and get immersed in ancient architecture. That, and the culture that is so obviously unique to Rome. The food, the gondolas, the fountains and the fashion — it's not something you could ever miss out on.
PRAGUE, CZECH REPUBLIC
When you go to Prague, you'll feel like you visiting another world and time altogether. There are statues, castles, and churches everywhere, and it's hard to put into the world how amazingly incredible it is to experience this city. It has the biggest castle complex in the world and is extremely affordable to visit too.
LUCERNE, SWITZERLAND
This picturesque city has to be seen to be believed. Do you know these pictures that you see of green mountains with beautiful lakes in between? This is the real-life version. It's homes to Europe's oldest covered bridge, the Kapplebrucke, and it's a beautiful way to get transported to another world that is rich with nature.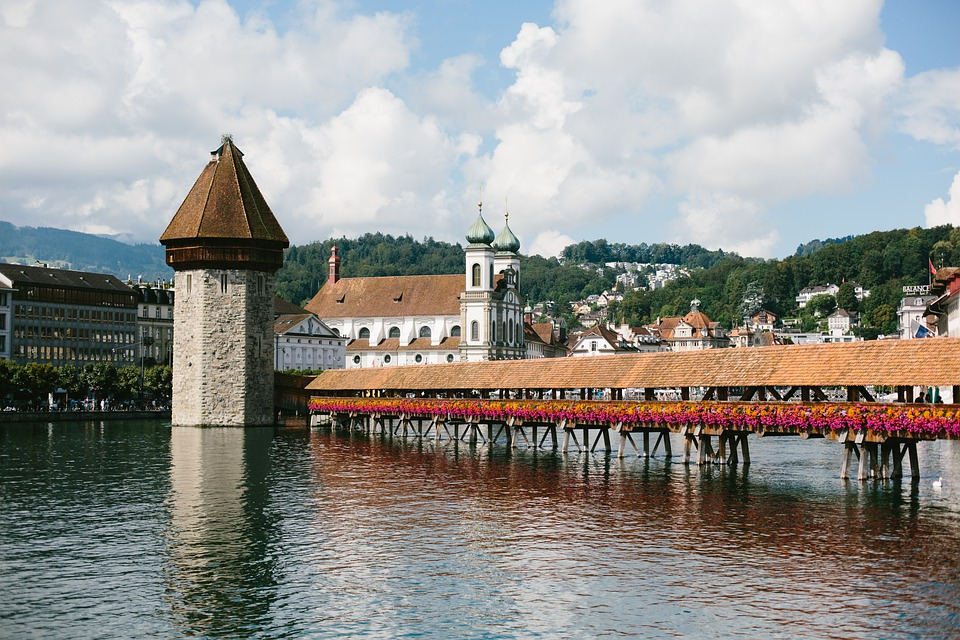 Europe is a continent rich with culture and history, and this year, you need to make sure that you visit all the cities that hold the most intriguing and exciting experiences for you. Make sure that you do plenty of research to see when the best time would be to travel with your budget, and also find out what kind of activities you would like to get into. The most amazing thing about Europe is that the culture is rich and immersive, and it's bound to be an experience that you will carry with you for the rest of your life, regardless of which cities you venture into.