Feasting your eyes on the beauty that nature has to offer is an amazing experience, and while sometimes it requires you to put in the extra effort and stay overnight, it doesn't mean that you have to go through the uncomfortable camping experience that comes with it if that's not something you enjoy. That's where glamping comes in and allows you to get the excitement of discovering new places and being immersed in the beauty of nature's wonderlands with an extra bit of luxury in terms of accommodation.
Here are the most picturesque spots in Europe and the UK to start your glamping experience.
Argyll and Bute, Scotland
One of the reasons that glamping in Argyll is popular is because of its moderate climate and beautiful scenery filled with lush greenery along the rocky coastline. You can choose to visit Machrihanish and enjoy the golf landscapes on the Kintyre peninsula with panoramic views and breathtaking sunsets as well as the opportunity to surf in one of the best surf spots in Scotland. After visiting this website, you'll understand what makes this glamping destination ideal for those who do not enjoy traditional camping. With glamping pods and cabins that allow you to enjoy the calm and relaxing view that this spot has to offer, you're bound to connect with nature on a whole other level and just sit back and enjoy the serenity that comes with it. Moreover, you can instead visit the Acharn farm, which is located in the small village of Duror in Argyll. At the heart of the highlands, Acharn Farm is an ideal glamping destination with not only incredible landscapes, but also domestic farm animals, making your experience truly exceptional.
Algarve, Portugal
Not only is Algarve a picturesque destination with its sandy beaches, numerous hiking spots, and beautiful landscapes, but it is also eco-friendly and offers a chance to experience nature at its best. This can be done by staying at the Eco-Lodge Brejeira, which is one of Portugal's highlights. Whether you decide to stay in cabins, yurts, or an old converted German fire truck, this is a glamping destination you shouldn't miss.
Sicily, Italy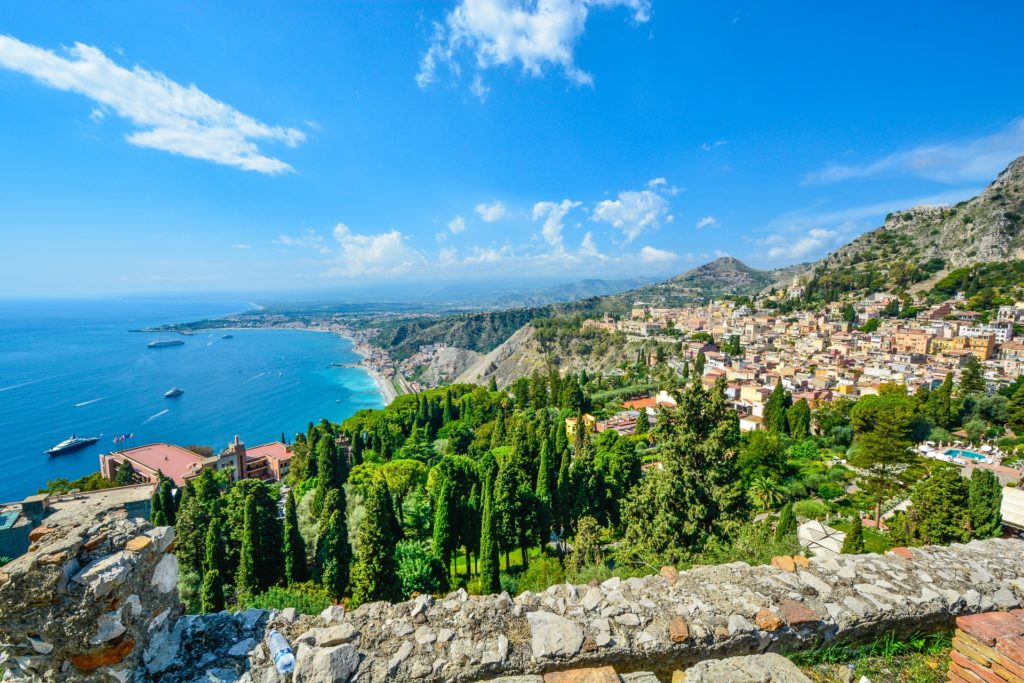 Italy is known for its fascinating scenery and mesmerizing landscapes, but can you imagine what glamping in a hidden olive farm in the Syracuse province of Sicily would be like? Not only that, but what makes this destination truly unique is that you can rent out your own luxury tent which overlooks the incredible hill lines to feast your eyes on endless olive trees. The reason it's also considered a tad more luxurious is that it offers an infinity pool where you can relax, enjoy the view, and soak in the sun while enjoying the incredible scenery and exquisite local wine. On the other hand, if you're looking to add a bit more adventure to your glamping trip, you can also head to Noto, which is nearby and explore the beauty of the Mediterranean Sea while diving.
North Yorkshire, England
If you're looking for an extraordinary destination in England, then North Yorkshire should definitely be on your list. You'll get to experience glamping in a streamlined shape pod with a modern interior, feasting your eyes on the woodlands, the immense greenery of an 18-hole golf course, and stunning lakes that take your breath away. While you can enjoy golfing, you also have the option to go fishing or just chill in a wooden jacuzzi and listen to the serenity of natural sounds.
National Park Veluwezoom, Netherlands
Well known for its incredible outdoorsy feel and hilly views, the National park is one of the Netherlands' oldest glamping destinations. Not only is it very family-friendly, but it also offers an incredible view when the purple flowers start to bloom and cover the entire landscape, offering an experience of a lifetime. The safari tents are quite spacious with rooms with bunk beds for kids and even an indoor space that allows families to gather or dine together, with enough space for 7 people, which is usually quite difficult to find in glamping destinations.
Glamping allows you to discover hidden gems around the world and immerse yourself in the endless beauty of nature without having to worry about getting out of your comfort zone. With the various accommodation options you can find, you'll get to discover infinite destinations with magnificent landscapes and breathtaking scenery and unwind like never before. So, what are you waiting for? It's time to plan your next glamping experience in one of these incredible destinations.