I have more scans of 90s rave flyers and club flyers from places in the central Florida area. Mostly Orlando, but some on the east coast and up north. These are old school flyers from local Orlando clubs like Blue Room, Cairo, Knock Knock, Firestone, and Club La Vela. There are also a few from 600 North in Daytona and some festivals circa 1998/1999.
As always, click a thumbnail to see the image, then click it again for full resolution.
1st Sunrise 2000 A.D.
Friday, December 31, 1999
600 North at the Plaza Resort & Spa, Daytona Beach
This was a New Years Eve party to ring in the 2000s. DJs were spread out between the club, 4 ballrooms, and the resort pool deck. I assume that the club 600 North no longer exists, but I haven't been to Daytona in years.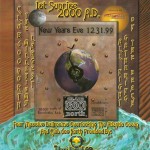 Blue Room Thursdays
November, 1998
Blue Room, 17 W Pine Street, Orlando, FL
Atnarko Bear, Noel Sanger, Chris Domingo, Alanna, Mindseed & Kix. I think Blue Room is gone but I don't know if anything is there now.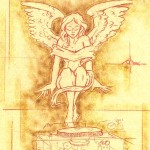 Cairo Wednesdays
Date: Maybe 1998/1999 ?
Cairo, 22 S Magnolia Ave, Orlando, FL
Wednesdays at Cairo was ladies night, with DJs Hudi Hudia, Cliff T, and Stylus. $5 cover. The place used to be called Renaissance, then Cairo, then Lyrica. Vain lives there now.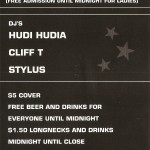 Club la Vela
5100 Adanson St, Orlando
Club la Vela used to live in the Lee Road Shopping Center, west of I-4. It called itself "Orlando's Largest Nightclub." I don't recall if that was true, but remember – bigger isn't always better. The club went the way of Club Paris, but there's still one living in Panama City.
Resident DJs at the time included Rob E, Andy Hughes, Baby Anne, and Daisy. Check out the reference to Cyberzone at the bottom.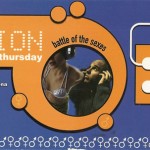 Cyberzone
843 Lee Rd, Orlando, FL
Year: 1999
Speaking of Cyberzone… here are some flyers I dug up from 1999, including Cyberzone's mini 'zine ("The Zone"). Cyberzone was Orlando's BYOB after-hours club where more than alcohol was being consumed, I promise you. During one of the few times I was there, some guy actually asked me if I had any 'ludes. LOL.
Cyberzone was the subject of much controversy (drug overdoses and raids). It was one of the last all-night clubs in the wake of the 2am anti-rave law. It died in 2001 when Dan Davis tried to rename it Aura and turn it into a "dance studio." The city wasn't having it. Club H2O on Pine street suffered from similar problems and raids. They also closed around 2002, signaling the end of Orlando's late-night scene.
Enamored Festival
February 13-14, 1999
Gainesville , Florida
This happened over Valentines Day weekend and featured a whole slew of artists including Icey, Magic Mike, Baby Anne, John Debo, Derrick May, Doc Scott, Nigel Richards, Sandy, and Keoki. Notice that on the 4th image it says "To preserve the integrity of this event, the location will be released at a later date." I wasn't sure where it actually happened but I found something online suggesting it was in Gainesville. (Not sure of the venue – Alachua County Fairgrounds, maybe?)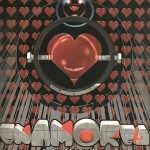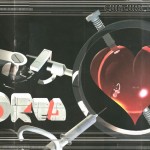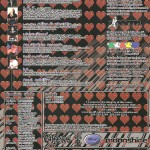 Kit Kat Klub
25 Wall Street Plaza, Orlando
October 26, 1999
DJ Soul, Jay Skinner, James Woodward, Minus-B, Kable
Remember Kit Kat? This was part of the Wall Street Plaza Yab Yum/Go Lounge/Kit Kat triple threat, courtesy of owners Barrie Freeman and William Waldren. They turned Yab Yum into Harold & Maude's back in 1996. Then Go Lounge closed. On August 31, 2001, Harold & Maude and Kit Kat had their final night. They were soon replaced by Slingapour's. (I never went back.)
Love
Martin County Fairgrounds, 2616 Southeast Dixie Highway Stuart, FL
Saturday, December 19, 1998
Sponsored by Inner Vision, the Love festival took place at the Martin County Fairgrounds in December of 1998. Featured artists: Moby, Headrillaz, and loads of DJs including Gemini, Stylus, Andy Hughes, Robbie Hardkiss, Sandy, Noel Sanger. Flyer designed by J. J. Marley.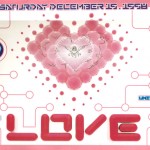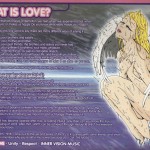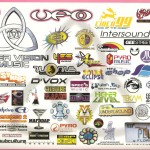 There's more to come. If anybody out there has any flyers from the 90s let me know. I'd love to put 'em up.
– Bill G