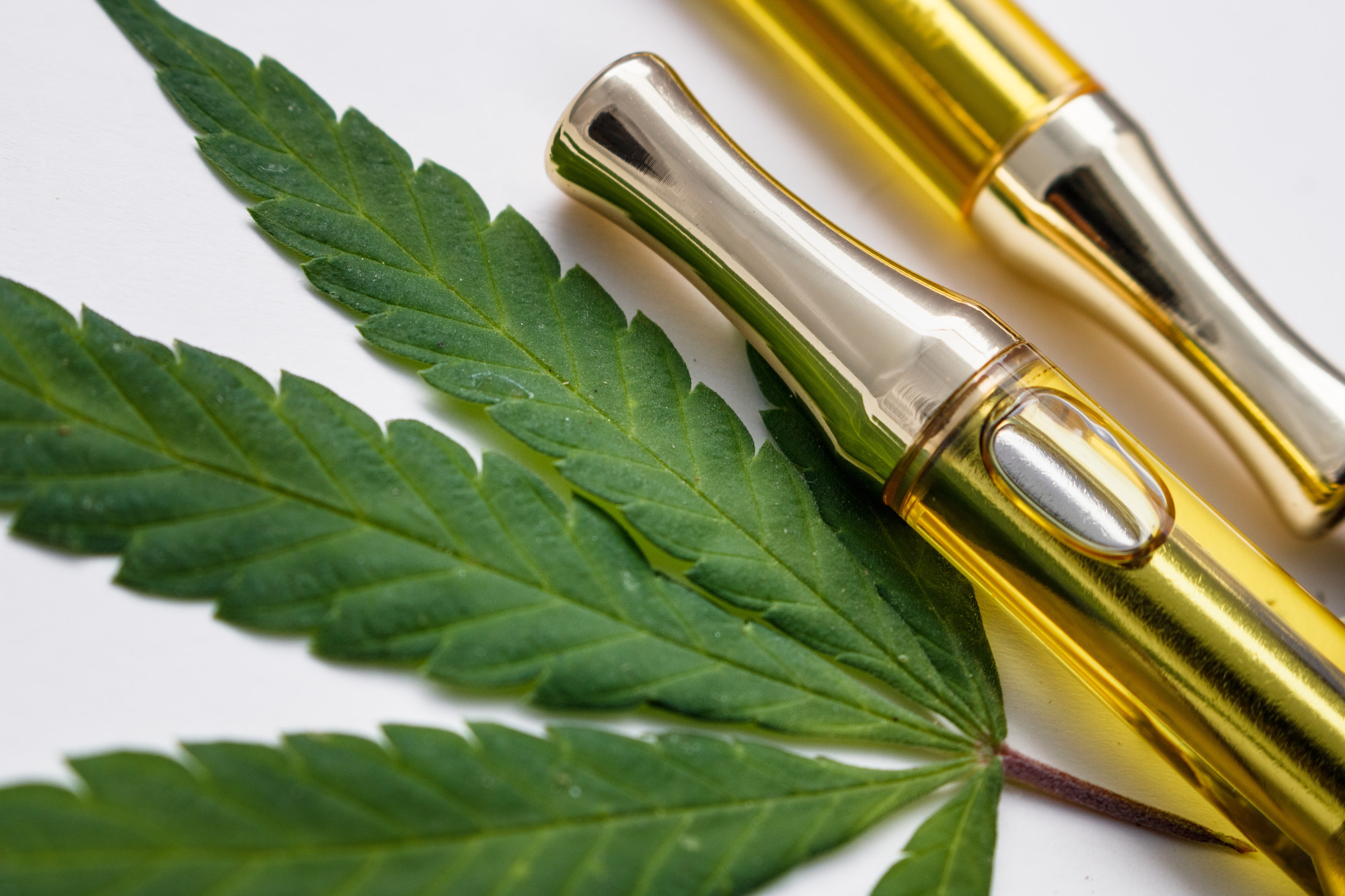 A quarter of the U.S. population has tried CBD! Many of us use it for things like pain management, relaxation, and help with our mental health.
One popular form of using CBD is through vaping. Vaping CBD involves vape devices that need to be charged and filled with CBD oils.
Finding the best CBD vape cartridge can seem overwhelming with all of the options available! Continue reading to learn about the best options and you'll become a vape cartridge pro in no time!
Best CBD Vape Cartridge
Before getting into the best options for vape cartridges, I think it is best to speak about what exactly CBD vape cartridges are, what to look for in a cartridge, and how to incorporate vaping in your life.
A CBD vape cartridge is basically what holds the CBD oil or juice. Cartridges come in different sizes and there are many different flavor options.
When looking for the best CBD oil cartridge, some elements to look for are a cartridge that:
Can use batteries of many different wattages
Work with 510 thread vape pens
Has a cotton wick or ceramic coils
Is automatically activated when used
A question many of us have asked ourselves is, how much CBD should I vape? While the answer may vary from person to person, some important factors to keep in mind are body weight, body chemistry, and the potency of the CBD.
In the list below you'll find some of my favorite CBD vape cartridges and some fantastic options for every type of vape enthusiast!
Koi Zen Cartridge
These cartridges are refillable pods. Koi cartridges should always be stored in a dry place away from heat and humidity.
Refillable pods are a great choice for any type of vape user. They offer a lot of flexibility for those looking to fill their pods with their concentrate preferences. They are also cheaper than one-time-use cartridges.
CBDfx Vape Cartridge
This is another of the best CBD vape oil refill cartridges. As discussed earlier, some of the best options for CBD vape cartridges include those with ceramic coils. This ceramic cartridge is made from glass and steel, making it a perfect option to choose!
The CBDfx cartridge is made to produce less waste and to make refilling easy. This easy process includes removing the mouthpiece, filling the cartridge with the CBD oil without it overflowing, and waiting 10-15 minutes for the oil to settle before using.
JustCBD Signature Northern Lights Cartridge
This CBD is a type of pre-filled cartridge. The ease of not having to buy additional CBD oil or vape juice is what makes this type of cartridge so popular! This CBD cartridge is described as floral and spicy and ideal for use during the day or at night.
Savage CBD Strawberry Citrus Cartridge
This cartridge is the best CBD prefilled cartridge! Everyone can agree that savage cartridges are some of the best options for vaping CBD. The strawberry citrus cartridge is a full-spectrum CBD that will work best with a vape pen that includes built-in airflow.
Savage CBD Pineapple Blast Cartridge
This pineapple flavored cartridge is also a full-spectrum CBD. It is important to know how to use a CBD vape pen and oil cartridge.
The steps are simple, but there are a few tips that will help ease you into vaping CBD. Make sure to turn the battery on and off between uses and start out with short puffs, especially if you're a first-time user.
JustCBD Sour Diesel Cartridge
This vape cartridge is described as great for creativity and for daytime use. It is also characterized by a rubberlike smell.
JustCBD Pineapple Express Cartridge
This cartridge characterized by pine, cedar, and pineapple is the perfect combination of flavors needed for relaxation! A fun fact about this cartridge is that it got its name from the Seth Rogen and James Franco movie, Pineapple Express.
Try CBD For All Your Wellness Needs
It's definitely hard to choose one best CBD vape cartridge but some of the options I listed above are among the best CBD cartridges for beginners or experienced vapers looking for something new. Try out some of the cartridges on the list for yourselves for any of your wellness needs!