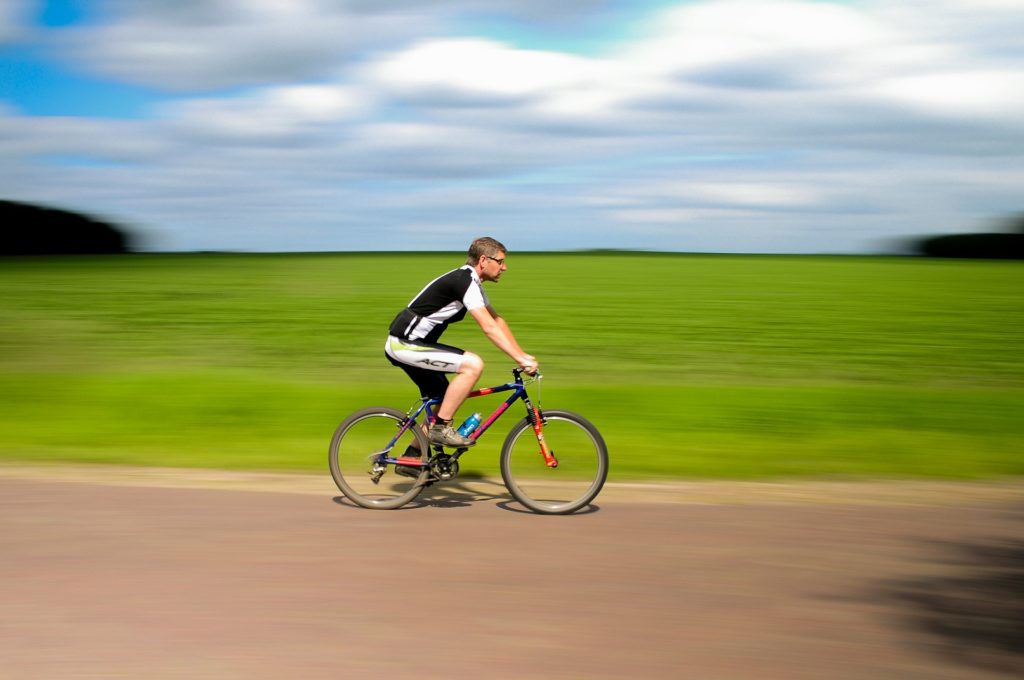 Riding your bike is a great way to exercise and a good form of environmentally-friendly transportation.
If you're just getting into cycling or if you are a professional, here are seven things that every cyclist should own:
Don't underestimate the power of a good pair of padded shorts when you're planning a long ride. You may have the most comfortable bike seat in the world, but trust me, you will still feel it after about twenty minutes.
A good pair of padded shorts from REI can be what keeps you motivated through those final miles. If you start to get too uncomfortable, you may find yourself walking your bike to the finish line.
REI's padded shorts come in all kinds of sizes and colors. You can wear them alone or hide them under another pair of shorts. But, don't wear anything underneath them. They are designed with minimal seams and soft material to help prevent chafing. Wearing underwear underneath them just reintroduce those seams.
This item, similar to the padded shorts, is all about comfort and protection. It will prevent blistering or soreness on your palms during long rides and also provide some protection should you have a fall.
Whenever I fall from my bike, instinctively, the first thing to go down is my hands. Having a good pair of gloves on has protected my palms from being embedded with gravel on more than one occasion. That makes it a lot easier to get back up and finish your ride.
Cycling gloves from Trek Bikes come in different colors so you can pick one that matches your style the best. Some are fingerless and some are full gloves with thicker material for colder rides. No matter where you plan on cycling, Trek Bikes will have something for you.
While this isn't a life or death kind of accessory, it could definitely save you from a few scars.
Call me old fashioned, but I still think that everyone should wear a helmet out riding. Even if you've been riding for years and never had a serious wipeout, you can never predict what others are going to do.
If you're riding on the road, you have to worry about reckless drivers. If you're on a biking trail, you have to worry about other riders or maybe even animals depending on your area. You aren't in control of your surroundings.
Giro is a well-known brand for making safe, quality cycling helmets. While these helmets are expensive, they're well worth the investment.
Protect your noggin in case you have a serious spill. Your mom will thank you.
You have to stay hydrated on the long rides. The next drinking fountain or gas station may be further away than you think. So, having your water bottle right there with you will guarantee that you'll have water when you need it.
Kool8 is a great option. In fact, it was ranked as the best water bottle of 2019 by Cool Things Chicago. This insulated water bottle will keep your water cold for hours. It's easy to refill and it comes in a few different colors so that it can match your style.
A refillable water bottle that you can mount on your bike is a great option not only because you will always have water at hand, but also because it prevents plastic waste and saves money. You won't have to stop at a gas station or convenience store to buy a single-use, plastic water bottle.
Save your money, save the planet, and still stay hydrated. A reusable water bottle will be your best friend on those long rides.
Always prepare for the worst, especially if you're going on a long ride that takes you away from civilization. You never know when a tire is going to puncture or a chain is going to slip.
Be prepared by creating an emergency kit with the essentials, like a mini pump, chain oil, multitool, patch kit, and spare inner tube. With this equipment, you will be ready for anything that gets thrown your way.
A Roadside Repair Kit from Handsome Cycles is a good place to start. It includes a saddle bag, multitool, tire levers, a valve tube, and a patch kit. You still need to either pack a mini pump or mount one right to your bike for easy access.
With these tools, you'll never be stuck carrying your bike back to your car or calling an Uber to take you back home.
Cycling jerseys are designed to keep you cool and comfortable on long rides. They cling to your body so that you aren't dragged by excess clothing flapping in the wind, but they also wick away moisture so that they aren't stuffy or sweaty.
These breathable shirts also sometimes have pockets so that you can carry snacks or tools (like that handy emergency kit that we talked about). Bike jerseys from Primal Wear are a good option. They come in a lot of different colors and styles so that you can find something that fits your taste.
Depending on the country that you live in, lights and reflectors on your bike may be a legal requirement. These items increase your visibility so that you can easily be spotted by people driving by or others on bicycles.
Regardless of the laws in your area, lights and reflectors on your bike are essential when it comes to safety. They can make all the difference on those early morning/late night rides.
Cygolite carries a lot of different options for lights and reflectors. They have headlights, tail lights, and combination lights so that you can increase your visibility on your ride.
There are many reasons to embrace cycling as a mode of transportation or a kind of exercise. But, it is important that you are mindful of the risks that come along with cycling. Take care of yourself and stay safe by being prepared with the items from this list.