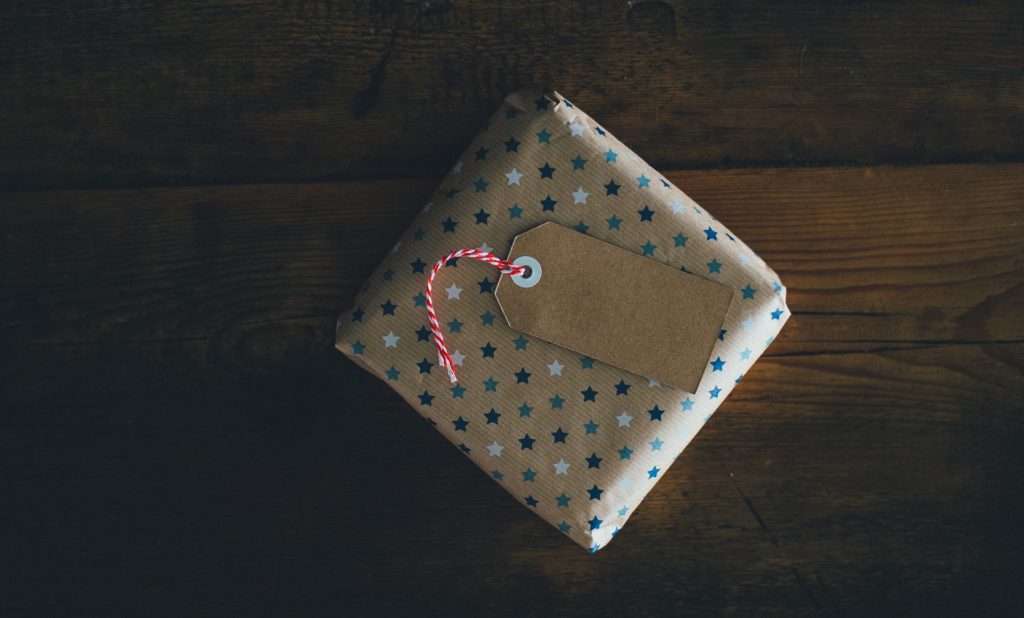 Finding the perfect gift can be a handful, especially if you are a student with a limited budget. Even though it's the fact that you remembered someone that counts, it still would be nice if the other person enjoyed their gifts. You can always send egift cards so that the recipient can select exactly what they desire. Or you can venture on alone and hope for the best.
So to put you out of your misery, here is a list of the best gifts that you can buy without spending more than 50$.
Headphones
If the person you're buying the gift for loves listening to music, they will definitely enjoy a new set of headphones. And it's not that difficult to find a good pair for less than 50 bucks. You can, for example, write in the Google search bar "top earbuds under 50", and you should have hundreds of options.
Wireless Gaming Set
Headphones as a gift will also work for gamers. However, in this case, the best thing to look for is a wireless gaming set – since it doesn't have a wire connecting it to the computer, it is way more comfortable than regular headphones, especially for someone who is probably continually moving around in the chair.
Knife
Quite surprising, isn't it? A professional knife will be a perfect gift idea for a person that loves to cook and spends all their free time in the kitchen. Of course, brands like Miyabi, which produce professional chef's knives of very high quality, will definitely be the right choice, they can be very pricey.
The best idea is to look for professional chef's knives on Amazon. They are also very good, but their price is three, sometimes more, times lower. In this way, both your wallet and the person that receives the gift are happy.
Light-up Makeup Mirrors
Doing your makeup without proper lighting can be a struggle – even super expensive cosmetics can look like a mess. That's why if the person that you are buying a gift for loves doing their makeup, a light-up makeup mirror would be an ideal gift. Especially since sometimes it's difficult to have constant access to natural light – for example during wintertime when the days are short, and it's dark in the morning.
Mug Warmer
If the other person loves to drink coffee, then they will also love this gift as it keeps the drink warm all the time. A mug warmer will be even more appreciated by a person who works remotely, or in general with the computer. It's very easy to get lost in some task, only to find out that the hot, delicious coffee that you prepared for yourself is now all cold, and microwaving it just doesn't seem right.
Reusable Straw
A lot of people are deciding to change from using regular, plastic straws to a reusable one. If the person you are buying the gift for is concerned for the state of the environment, a reusable straw is something that they will definitely enjoy and be happy with.
Especially since standard straws are a danger to the planet – it's estimated that beaches all around the world are littered with more than 8 billion plastic straws.
Bath Bombs
There's nothing better than coming home after a long day at work or school, and just take a warm bath with a bath bomb in it. Bath bombs are a perfect gift for someone who loves to relax. And they come in different colors, shapes, and scents – that way, you can choose the ones that will suit the taste of the giftee the most.
Audiobook Membership
In today's fast-paced world, it's challenging to find time to read. That's why an audiobook membership will be an ideal gift for someone who loves to read but simply doesn't have the time to do it. Because the audiobooks are on their phone, they can take them anywhere, without the need to carry a physical book. Also, they can listen to it everywhere – for example, during a workout at the gym.
'Baby Shark' Doll
'Baby shark du du du du, baby shark du du du du…' – if you have younger siblings or just access to the internet that song was probably stuck in your head at least once. And when you thought that the hype for it is over, they make the 'baby shark' doll. Even though the song might annoy you at this point, the little ones will undoubtedly be thrilled if they receive this gift.
A Blanket Sweatshirt
Could there be something better than this? Half blanket and half sweatshirt, this is the perfect idea for those who get really cold during the winter months. There is nothing better than getting cozy in it with a cup of hot tea and your favorite book or movie.
Conclusion
Once you know what you want to buy for someone, it's not that difficult to find it for a lower price, all you have to do is to search in Google, for example, "best headphones under 50" or "best wireless gaming headset under 50", etc.
The gifts listed above are just a few of those that you can buy for less than 50 bucks. For example, if the other person loves to sing, you can buy them a computer microphone, or if they love candles, you can buy them a scented candle. The options are endless.