Some people don't care for gifts, regardless of whether they are buying or even if they are on the receiving end. But most of the times, even for people who aren't the biggest fan of gifts, the thought of someone knowing you enough to get you exactly what you want or need even if you didn't ask for anything, is enough to warm your heart. The art of giving gifts depends solely on the idea of how well you know someone likes, dislikes, needs, and wants. Your man is graduating, it's his birthday, your anniversary, or any other special occasion, gifts are the quickest and easiest ways of showing your appreciation to the other person without having to use your words. So what are the best gifts that you can buy for the men in your life to show how much you appreciate them? We will give you some great ideas without having to go for the classic perfume and the belt.
Customized t-shirts
You can create personalized t-shirts with your man's favorite inspirational quotes, favorite bands, lyrics, his motto in life, etc. If you let your imagination go, the sky's the only limit to what you could create that would feel special and close to his heart. Customized t-shirts are considered to be the perfect idea for a great gift because even though it seems simple enough, it's actually very practical and shows them how much you care and that you're actually paying attention to the things that they love the most. T-shirts aren't the only gifts you can personalize to fit your man's taste, you can find some great gifts for him that are personalized such as accessories, clothing, and many more creative options.
Cars accessories
This may come off as a stereotype, but we all know that most men love their cars and how they treat them as their babies. Getting your man or your guy friend some needed car accessories if they love their cars will show how much you know their likes and that you support their passion. If they love music, taking their car sound system to the next level would be the ideal gift that will change the way they hear their music in their car forever!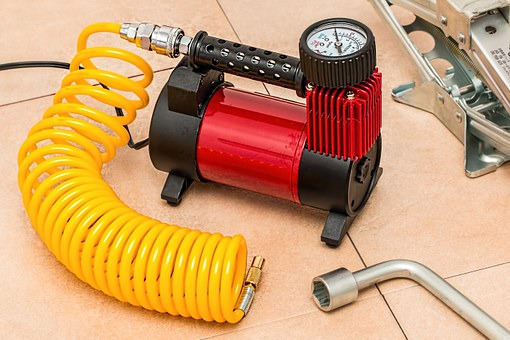 Skin care set
Caring for your skin shouldn't only be limited to girls. You can get the basics such as a good cleanser, a moisturizer, a scrub and a toner for your guy. Most men we know will never go exploring the world of skin care on their own no matter how much they want to start caring for their skin. Some men don't even know where to start when it comes to skin care, this gift will definitely put them on the right track.
Gifts aren't limited to special occasions; random gifts are even better than expected ones. They're usually an expression of love, friendship, or pure gratitude for the other person. The art of picking the perfect gift relies solely on how much you know them and what they would appreciate at the moment. When you decide to choose a gift, it should also be based on your relationship to the other person, whether they are your significant other, your best friend, or even a colleague you would like to show your appreciation.