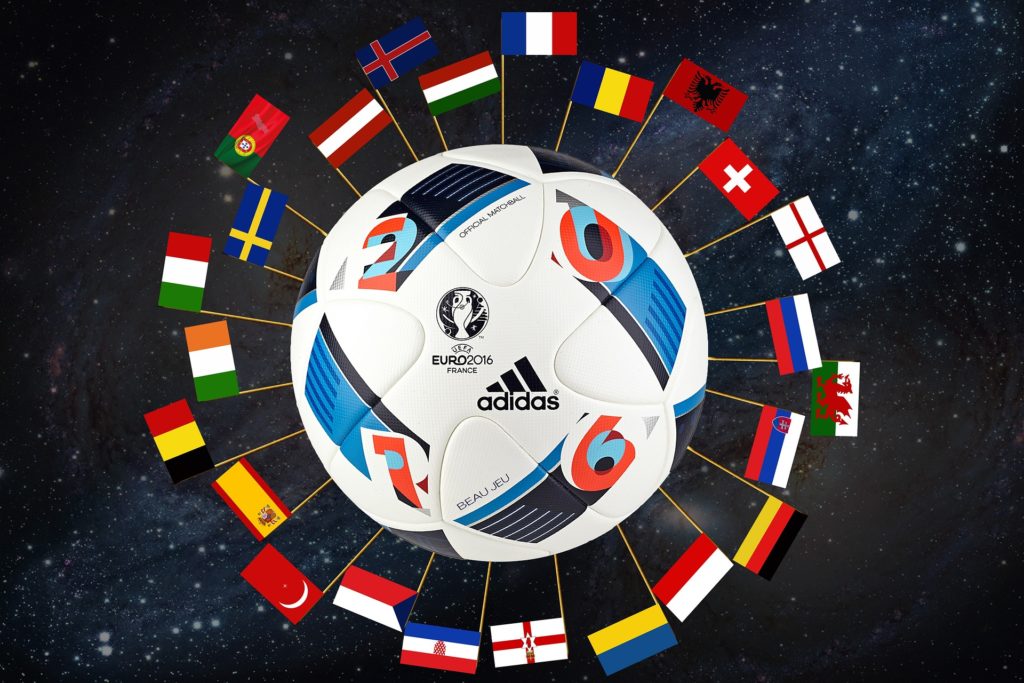 A little piece of soccer history was made on August 30th this year, as Liverpool center-back Virgil Van Dijk became the first defender in history to pick up the prestigious UEFA Men's Footballer of the Year Award. The award doesn't have a particularly long history, having been introduced at the end of the 2010-2011 season, but it has never before been won by someone who plays at the back of the pitch.
Defending has never been a glamorous occupation, nor a role within a soccer team that attracts a lot of mainstream attention. All the big money is spent on strikers, and so that's where all the attention tends to go as well. That's why the popular soccer-themed mobile slots game 'Striker Goes Wild' has its name. Gamers who play mobile slots in related casinos or sister sites like to feel like they're going to win, strikers win games, and so the connection is obvious. If there were a mobile slots game called 'Defender Goes Wild,' it's doubtful it would achieve the same level of success. Van Dijk might be the man to change all that. If 'Defender Turns Wild' turns up on a mobile slots website in the near future, you heard it here first!
Breaking The Old Order
In years to come, when we look back on the second decade of the 21st century, we'll marvel at the fact that Cristiano Ronaldo and Lionel Messi both played at the same time. Right now, while they're both still active, fans like to debate which of the two is the better player (a debate that has no correct answer, and no end in sight). Instead, we should appreciate that arguably the two greatest players of all time both happened to turn up simultaneously, and entertain us for so many years. Of the eight previous UEFA Men's Player Of The Year awards to be handed out, five of them have been split between Messi and Ronaldo. The legendary pair were even nominated this year, which makes Van Dijk's achievement all the more remarkable. The only other winners have been Franck Ribery, Luka Modric, and Andres Iniesta – all players who are more likely to be scoring goals than stopping them going in at the other end.
The award is the result of two years of incredible growth for Van Dijk, who is approaching his peak years in the game at the age of 28. Now at Liverpool, the Dutchman broke into English football the hard way. He started his career at Groningen in his home country, before moving on to Scotland with Celtic. It was there that he began to catch the eye of Engish Premier League sides, but he still had to complete three years with lower-mid table Southampton before Liverpool made him the most expensive defender in the world, paying £75m for him in 2018. Some pundits and press commentators wondered why the Anfield club was paying 'striker money' for a defender with no top-class experience. They're not wondering anymore.
A Modest Man
With typical modesty, Van Dijk was quick to play down his achievements as he accepted the award, which he adds to the English PFA Player of the Year Award for last season. Instead of talking about his own performances, he instead praised his teammates, and insisted that he wouldn't have been capable of gaining his current level of recognition without their support.
Anyone who watched Liverpool last season – especially games where Van Dijk's heroic defending seemed to keep the side's title aspirations alive single-handedly – would probably disagree. Winning the European Champions' League was the minimum he deserved for his efforts. To see him pick up individual accolades is gratifying.
With Van Dijk at the back, Liverpool can have more confidence in going forward, and it's perhaps that confidence that so frequently allows Saido Mane and Mo Salah to roam forward with such impunity and effectiveness. Salah might be the name that's sung in the stands more often, but Van Dijk lays the foundations for the strikers to build on – even if he doesn't want to acknowledge it himself.
Can He Go All The Way?
Winning the UEFA Men's Player of the Year Award is a fine achievement, and one which Van Dijk will rightly feel very proud of. It needn't be the most significant award he receives for his efforts last season, though – and many critics believe that it shouldn't be. There's still a major award to hand out for 2019, and it's the most prestigious individual award that any footballer can ever receive. We are talking – of course – about the Ballon d'Or. We should soon hear confirmation of who's in the running for the award this year, with the ceremony usually held in December.
Given that Van Dijk has just won the European award, it's unthinkable that he wouldn't be on the shortlist for the Ballon d'Or; a trophy which can trace its lineage all the way back to 1956 when it was won by England and Blackpool winger Stanley Matthews. Last year it was won by Luca Modric, but prior to the Croatian's victory, it was won by either Messi or Ronaldo for each year going back to 2007, when it was won by Brazilian legend Kaka. A year prior to Kaka's victory was the last defender to pick up the award – Italian legend Fabio Cannavaro, who won the World Cup that summer.
If Van Dijk were to win the award – which most critics and bookmakers believe he will – he'd be the first defender to win the award for thirteen years, and the first Dutchman to win it for 27 years (Marco van Basten in 1992). It would be a breathtaking achievement – and one that he would almost certainly play down with his usual modest approach – but it would also be just desserts for a player who has made defending fashionable again. For years, on street corners and in school playgrounds, children have dreamed of being Ronaldo or Messi. Now, some of them dream of being Van Dijk.