Using lecturing alone has become quite outdated. Learning has evolved over the years and there are different learning tools and applications that have been developed over the years to ensure that a student has all kinds of resources that he or she can use to maximize understanding of different concepts and implement the new information received through different means. These tools can also help teachers have differentiated learning methods so that the child's score can get the most benefit based on their different learning styles and academic levels.
1- Interactive Games
Games used for learning have improved considerably over the past couple of years, especially because of the technological boom. Teachers can utilize technology by having their students playing a variety of educational games that ensures their students understand different concepts well. The best thing is that there are so many programs that allow you to alter the games they have to fit your lessons. For example, if you can have students play pair matching or crosswords if they have new vocabulary words. There are so many different educational games or even regular games that you can tweak until they can be used for educational purposes.
2- Interactive Presentations
Since online education has become more commonly used, stepping up your presentations is going to help you when trying to engage your students whether they are going to go through the presentation on their own or with you in an online class. There are various online tools that you can use to make your presentations more interactive by making your students able to answer when they are on the slide and having their answers automatically show up on your screen. This ensures that everyone is engaged in the lesson and that they understand the concepts you are trying to explain. You can also use this kind of tool to give collective feedback and have an open discussion about different ideas that students share in the presentation.
3- Online Worksheets
If you want your students to have extra practice or you want to make sure that they can implement what they learned, then you can find different online worksheets. No matter what topic you might be covering, you will find multiple sheets and exercises that you can assign your students. If you are teaching fourth graders and need to cover a writing topic, then you can find a variety of free 4th grade writing worksheets if you know what you are looking for. You can find different websites that offer worksheets, but admittedly, you might have to look more extensively if you want good quality free worksheets that you can use with your students.
4- Educational Websites
There are some websites entirely dedicated to educational purposes. Usually, you will find that these platforms are targeting both schools and self-learners who want to have extra practice outside of their school assignments. There are different platforms out there with educational videos and exercises that you can use. You can easily find them through a simple online search.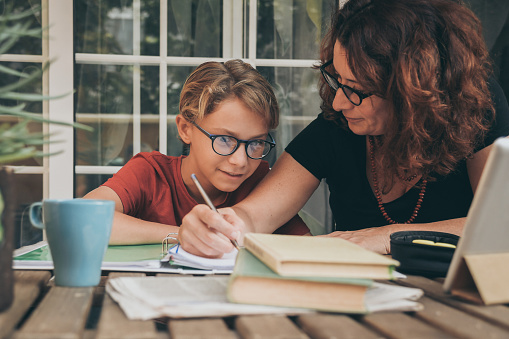 Using these four tools, you can make use of your students' learning potentials and adjust your teaching methods and activities based on their preferred learning styles. Remember that a differentiated approach in which the student has different tools at their disposal so that they can learn as much as possible. As a teacher, there are so many innovative tools that you can use if you put some effort into looking for them.