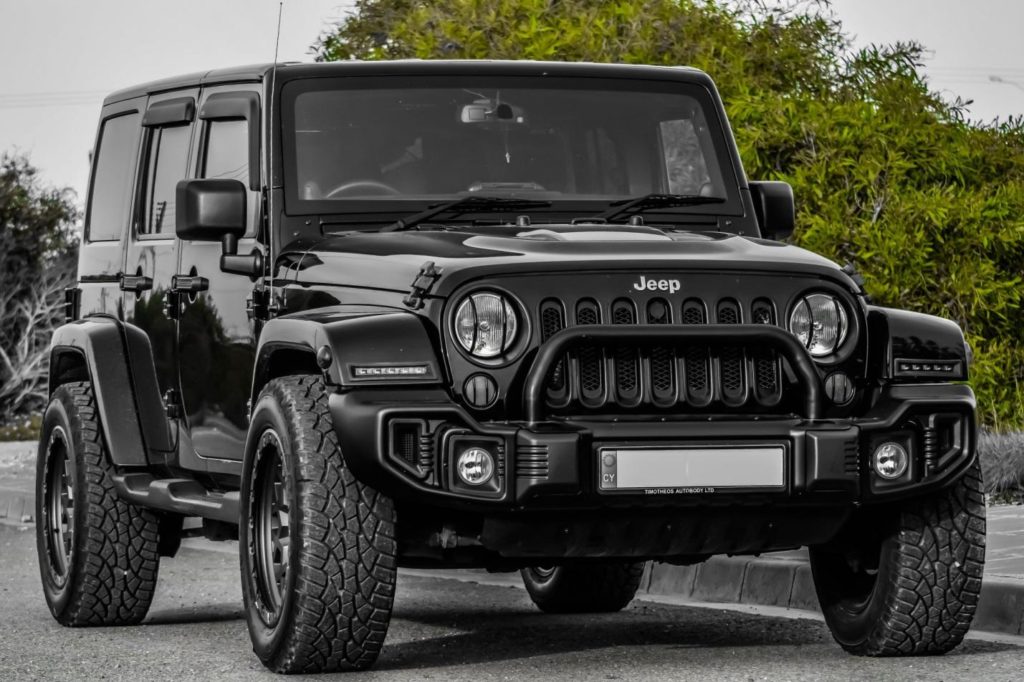 7 out of every 10 car buyers are open to the prospect of buying a used car. That's great news because you're almost always getting a better deal with a late-model used car than you are with a new one.
The moment that you drive a new car off of a lot it loses roughly 10% of its value. On the other hand, with used cars, you'll be able to recoup much more of your purchase price when you re-sell.
Still unsure about buying used instead of new? Our team has scoured tons of used car buyers guides to put together 7 simple steps that you can follow to make your pre-owned car buying process simple.
1. Get Pre-Approved For Financing
Before you start shopping for a used car, most used car buyers guides suggest getting approved for financing. We're inclined to agree with that wisdom because there's no sense in falling in love with a vehicle that you can't afford.
Most banks and credit unions offer pre-approvals for car financing. In order to qualify, you'll need an established checking account, a job, and a positive credit history.
If you have trouble getting car financing through banks/credit unions, you could try your luck with dealership financing. Just be aware that you're might get slapped with a much higher interest rate.
2. Know What You're Looking for in a Car
Once your financing is in place, it's time to start brainstorming what you're looking for in a vehicle.
Do you need a 7-seat car for your growing family? Are you looking for a two-seat convertible so you and your partner can fly down a coastal highway during the summer?
Whatever it is that you want, write it down so you know which car makes/models you're open to considering when you start searching local inventories.
3. Do an Online Inventory Search
Every area has a unique inventory of used cars. To understand which sorts of opportunities exist in your market, hop online.
There are a number of dealership inventory aggregating websites out there that will go through all the local dealerships in your area and present you with what they have on their lots. You can also filter what you're being shown to take into account the buying criteria that you came up within our last step.
Autotrader is a popular used inventory search tool, as is Kelly Blue Book and True Car.
4. Consider Buying From Private Parties
Most people that are in the market for a used car have the intention of buying from a dealership. We're inclined to back that instinct since dealerships represent a safer buying environment than you might run into when buying a car privately.
Still, there's no doubt that if you want the absolute best deal, private sellers are the way to go. If you know what you're doing.
When you're buying from a private seller, make sure that you meet them in a public space and always bring along a friend. Also, never meet at night.
Look over the car that you're buying from a private seller extensively to make sure that everything seems to be working okay. If you buy a "lemon" off of a private seller you may have a hard time tracking them down.
5. Visit a Dealership
For a streamlined buying experience, head over to a car dealership that you think has a promising inventory based on the online search that you conducted earlier. If you see a car on the lot that interested you online, inquire about the price to make sure that it matches what the dealer was offering on the internet.
Finally, test drive the car to make sure that it's a good fit for you. If it is, you can take your conversation with the dealership further.
6. Ask About Warranties
Before you start negotiating the price of a used car, always ask about warranties. Most new cars come with a manufacturers warranty that covers a car for 60,000 miles or more. Used cars, however, don't have a guaranteed warranty attached to them.
Ask if the car you're considering still has its manufacturer's warranty attached to it. If it doesn't, ask if the dealership itself provides a standard 1-month/1000 mile warranty on the cars that they sell.
If the car you're inquiring about comes with no warranties, you may want to shop for another car or go to another dealership. You can also sometimes purchase additional warranties.
7. Negotiate and Close
The final step to walking away with a quality used car is to negotiate with your dealer to see if you can get a better price. The numbers that you throw out during a negotiation should be based on research that you conducted. Kelly Blue Book and Autotrader both have excellent tools that show you the average amount buyers paid for the car that you're interested in. This can help you frame your target price.
If you and your dealer reach an agreement, you'll be transferred to a sales manager to fill out paperwork and will be driving away in no time.
Used Car Buyers Guides Make the Buying Process Easier
Buying a new car is as easy as walking onto a branded dealership's lot and pointing at a vehicle. While used car buying is a little more complicated than that, by leveraging the wisdom of used car buyers guides, you'll end up getting a pre-owned vehicle at an unbelievable price which is worth the extra effort.
Best of luck to you as you hunt down your next car. Feel free to check out more of the lifestyle content that we have up on our site if you need additional inspiration.