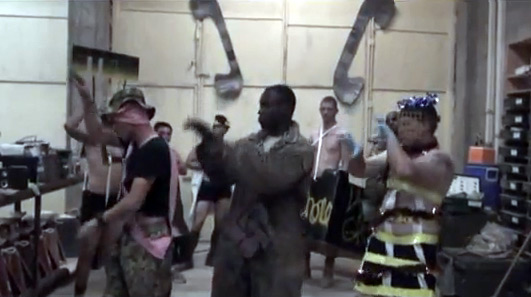 A group of American soldiers at the Forward Operating Base in Farah Province, Afghanistan, made a video to Lady Gaga's song "Telephone." It looks like it's filmed inside a hangar, and is rather elaborate, as it features lots of props and costumes! (They must be bored?)
The Smoking Gun says the video was thought up by Aaron Melcher, a 24 year old soldier from North Carolina.
Melcher said the video was intended for friends and family, but it's obviously turned into a sensation. Joshua Pilon, another soldier in the video, said "this is what people do with they free time in Afghanistan. Its crazy out here."
Is it time to bring the boys home?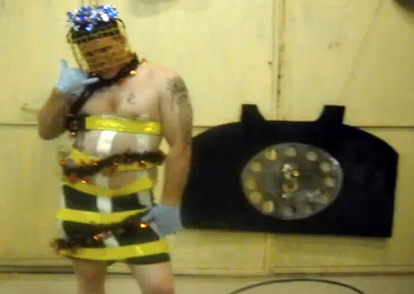 Bonus Video!
I've been watching you… in my tree….
Super Duper Bonus: Don't Ask, Don't Tell!