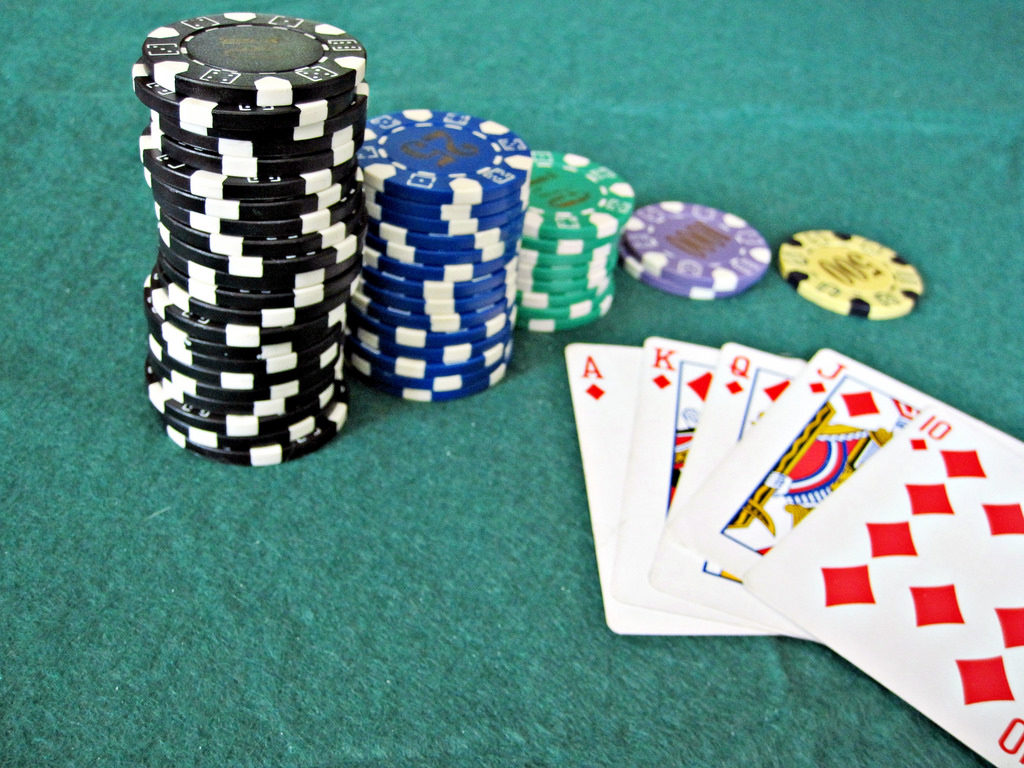 In case you missed the news, back on November 1st, Qui Nguyen triumphed in a punishing eight-hour heads-up match to win the 2016 World Series of Poker main event. Prior to this historic victory the 39-year old, who hails from Las Vegas, had only secured $9,029 in WSOP earnings – less than each player needs to enter this prestigious event. Today we look at how the relative unknown seized victory in Vegas.
When poker pro Nguyen entered three WSOP events in Las Vegas this summer, barely an eyebrow was raised. With lifetime tournament poker winnings of just $52,986 and his best finish being 54th place back in the 2009 WSOP in a $1,500 No-Limit Hold'em event, Nguyen was hardly the favourite to seize victory. Despite no expectations, Nguyen secured a spot in the November Nine and slowly by surely defeated every competitor to be appointed poker's reigning world champion.
Victory didn't come easy. The final day of the competition began at 5:30pm, and despite holding a significant chip lead with 197,600,000, Nguyen was followed closely by Gordon Vayo with 89,000,000 and Cliff Josephy on 50,000,000. The first-hand of the night saw Josephy doubling to 100 million through Nguyen to pull into second place, really heating things up. Only three hands later, Vayo leapt into first place having doubled through Josephy in a set-over-set cooler. This was the second day in a row that Vayo doubled-up early on, and he remained as chip lead until the competition finally reached heads-up play.
Despite finding himself seriously behind his opponents with just 10 million in chips, Josephy wasn't giving in without a fight. He doubled up twice to return to where he'd been at start of play, but things took a sour turn when Nguyen took him down to under 20 million, and he was eliminated by Vayo one hand later.
Going in to heads-up play, Vayo possessed 60 percent of the chips but this lead was short-lived, as within half an hour Nguyen had taken over as chip lead. This back and forth continued for over 90 minutes with neither player managing to make any significant headway before Nguyen finally took control. His first winning move was to go all in on the river with around 80 million chips in the pot. This left Vayo scratching his head, uncertain of how to proceed for seven minutes before he eventually decided to fold. An hour later, Nguyen depleted Vayo's stack even further leaving him holding 80 percent of all the chips in play. Vayo wasn't going down without a fight – just two hands later he doubled up, putting himself back in the game.
The following six hours saw the players trade chips, but although Vayo was in a strong position, he never quite managed to seize momentum against Nguyen. Things looked like they were going in the Las Vegas native's favour, until Vayo made a runner-runner flush which saw him double up and kept him in the game.
A little over two hours later, at 3:20am, Nguyen finally delivered his killer blow after 182 hands of heads-up play to claim the title of world champion, and the $8,005,310 prize fund.