As a couple, this is probably one of the most important days of your lives; you and your spouse about to make it official and say your vows to each other. Starting a new chapter together as husband and wife only means that your wedding is going to be a momentous occasion that needs a great band to perform the greatest music that no one would ever forget. It's just a matter of finding the right band that suits you, the wedding theme, and your character.
Read on below to find out how to choose the perfect band for your wedding.
See them play live first
Before you book a band, you should get a chance to watch them play and perform a few songs live first. It would give you an idea about how they would sound like at the reception or on stage and how their style would match the ambiance you have in mind. You need to be able to see and notice if they're a good fit for you or not. For example, you shouldn't get a hard metal band for your chic black-tie cocktail party; it wouldn't match well with the whole scene. So remember to listen and watch before booking anything, if you feel like they connected with you, then they are the perfect choice for your big day.
Get more than just music
It wouldn't be enough to get a band that just plays music; you should be getting more than a well-performed song. Suggestions from WeddingMusicBands.com believe that you should be getting flashy choreography, high-tech sound systems, and beautiful computerized lights along with the talented artists and musicians. You're paying for a service that goes beyond good music or a singer with a great voice; you will be getting the most exciting experience that you'd remember for the rest of your life. So remember to ask if these wedding band providers have more features and extra things to offer that comes with the deal. Also, ask for the pricing details if you want the extra features, and see if it's still affordable or not.
Make it personal
When you're searching for the perfect band, try and find a group that can customize songs and performances to suit the theme and style of your wedding. It would be heartwarming and beautiful to see them perform something that connects with you as a couple, maybe an inside story or a moment in their lives that was so valuable. This is why going for acapella groups can be a great choice for your wedding; it makes it unique and special with their unorthodox ways when it comes to performances. Also, you can discuss beforehand if you want to mash-up different songs together that might make it perfect and quite fitting to the theme and style; the flexibility they show you would be so appealing.
Referrals and experience of others
It's not entirely unexpected that you might know someone who recently got married and could help guide you into the process; they can even recommend a band that they had booked for their wedding. So remember to ask about details, what kind of songs they can play, what their rates are, are there any extras, and if they can agree to customized and personalized songs. This can help you a lot and you might find a great band that can bring that flair and unique presence that you need for the wedding. So it wouldn't hurt to start asking your married friends about their experiences with their wedding bands.
A band that stands out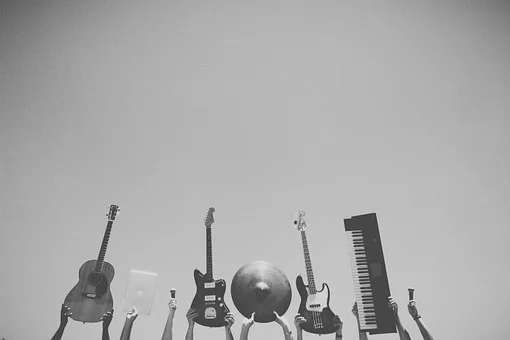 Most couples love to be creative and unique, setting up something special that not a lot of newlyweds did before. Some bands are okay with that idea and welcome the change of pace, they already want to make this day memorable for you, so why wouldn't they say yes to spice things up. For example, you can get a band that plays modern music but in a retro style, so they would be wearing costumes like vintage medieval clothing or something related to their favorite TV show, movie, or even video games. If you can find a group that welcomes this idea, then they'd be worth every penny spent on them.
Finding the perfect band for your wedding can take a considerable amount of research, but once you find one that connects with you and their rates are affordable, then it's time to get ready for one of the best performances you could ever ask for. These talented musicians and artists know how special this day is to you, so they'd do whatever it takes to make it memorable and enjoyable too.