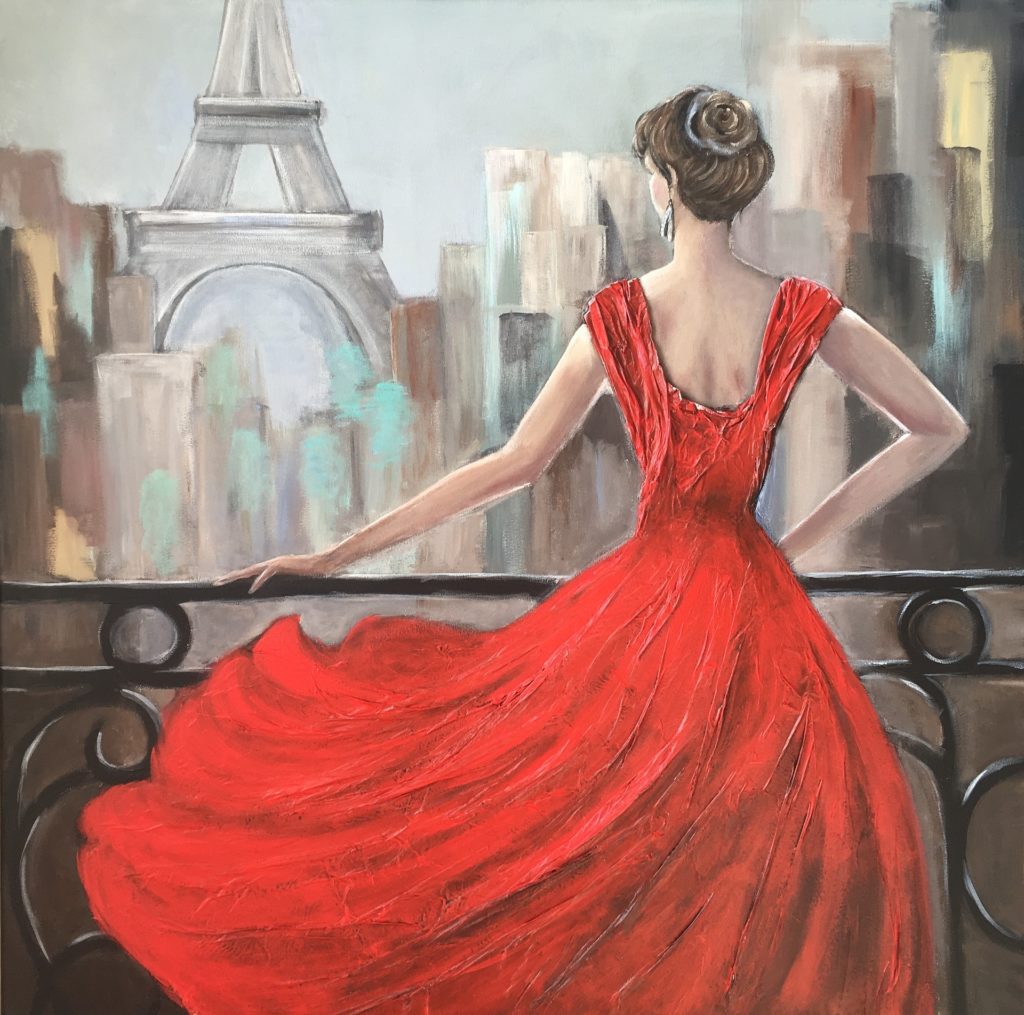 Red is always a bold choice for any occasion, let alone a wedding. It's such a glorious color that when it's done well, it can be an absolute wedding showstopper. Whether you want to wear red as a bride or choose red for your bridesmaid dresses, we've got some tips and tricks for making it pop.
Should a bride wear red?
The answer is…a bride can wear anything she likes! If you are used to being bold, bright and completely out of the box, red would be a fantastic choice.
If you're going for a bold color, make sure it's the perfect shade to complement your skin tone and hair. Keep your makeup and hair as sleek and chic as possible, and choose minimal jewelry. This will help to balance out the boldness of the dress. After all, with a red wedding dress, you won't need anything else in order to stand out!
And lastly, don't listen to what others say. No doubt you will get at least one person raising their eyebrows when you reveal that you're not going for a shade of white, but who cares? It's your day, it's your style.
How to style red bridesmaids dresses:
Red bridesmaid dresses can look absolutely magnificent if the styling is spot on. If you're super brave and have a quirky style, you could pair your bridesmaid dresses with a clashing shoe such as fuschia.
For makeup, choose which feature you want to play up. A red dress with smoky eyes and natural lips would be stunning, as would red lipstick with nothing but lashes on the eyes. Err on the side of the minimalist with accessories, as the red dresses will speak for themselves.
Choose the right shade of red:
There are so many reds to choose from, and there are a few factors to help you. Consider the season of your wedding. A Winter wedding would be absolutely fabulous with deep, wine-red bridesmaid dresses. A Summer wedding would be the perfect setting for a clear, bright, true red with slight blue undertones.
When choosing fabrics or off-the-rack dresses, make sure the shade is flattering for all of your bridesmaids. What's more, take a look at the fabric outside in natural light, as well as taking a few photos of it inside. This will give you an idea of the true color as well as how it looks in photos. Sometimes, fabrics in the shop can appear very differently outside and on camera.
Accessorizing with red:
If you don't want to go all-out red with your bridal dress or bridesmaid dresses, you can always add touches of red with smart accessorizing. You could add a bright red sash to accent your white wedding dress for a pop of fiery color. Your bridesmaids could wear bright red heels or even bold red lipstick for a subtle yet very stylish makeup choice. Find ways to add red to your bridal party which will stand out while not overshadowing your main color palette.
Red is a timeless shade and it can be incorporated into your wedding at any degree you choose. You could go bold with a red wedding dress, or stick with white and have your bridesmaids wear a hot shade of scarlet. Ensure the styling is kept clean and classic to ensure a modern, fresh aesthetic which will stand the test of time.