I found a used record heaven in town and have discovered the new hobby of crate digging. (No, not revealing the source). But check out what I picked up:
Peter Brown – Crank It Up (Funk Town) – 12″ – 1979 – T.K. Disco
Fatback – XII – LP – 1979 – Polydor
Fatback – Hot Box – LP – 1980 – Polydor
Dazz Band – Joystick – LP – 1983 – Motown
Gino Soccio – Closer – LP – 1981 – Atlantic
War – The World Is a Ghetto – LP – 1972 – United Artists
Slave – The Hardness of the World – LP – 1977 – Atlantic
Madonna – Everybody – 12″ – 1982 – Sire
Ann Margaret – Ann-Margret – LP – 1980 – MCA
Closer
has one of my favorite tracks (Try it Out) by Gino Soccio:
Fatback XII is famous for containing the first officially-released rap song called King Tim III (Personality Jock) (this is assuming you don't count Pigmeat Markham – Here Comes The Judge from 1968).
Just to be clear: the answers to the questions "who is the first rapper?" and "what is the first recorded rap song?" are hotly debated. This article sums it well.
Everybody is Madonna's first offical release. Check out the hilarious early 80s video here.
The Hardness Of The World
was Ohio funk band Slave's second album (and followed right on the heels of their first in 1977). Two singles – Party Song and Baby Sinister – made the charts but one of my favorites from this LP is The World's On Hard:
Ann-Margret, the Swedish-American actress, singer and dancer, released her disco record
in 1979, which is a pretty damn good record produced by legend Paul Sabu. It's two main hits were Love Rush and Midnight Message, but Never Gonna Let You Go and For You are also good.
Bonus:
LET'S DISCO A Complete Instructional System For Disco Dancing
from K-Tel. This record features an instructional presentation on how to disco dance (side 1). Side 2 features disco songs by T-Connection (Do what you wanna do), KC and the Sunshine Band (Get Down Tonight), Foxy (Get off your Aahh! and Dance), and Peter Brown (Do You Wanna Get Funky With Me).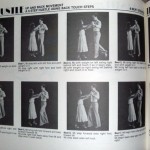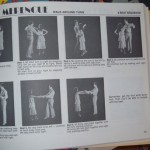 I also picked up 98.7 Kiss FM – Shep Pettibone Mastermixes
from 1982. Apparently, KISS FM teamed up with Prelude Records to release popular tracks produced by Shep, including Unlimited Touch (Searchin to find the one), Sharon Redd (Can You Handle It), Nick Straker Band (A little bit of jazz) and Secret Weapon (Must be the music).
-Bill