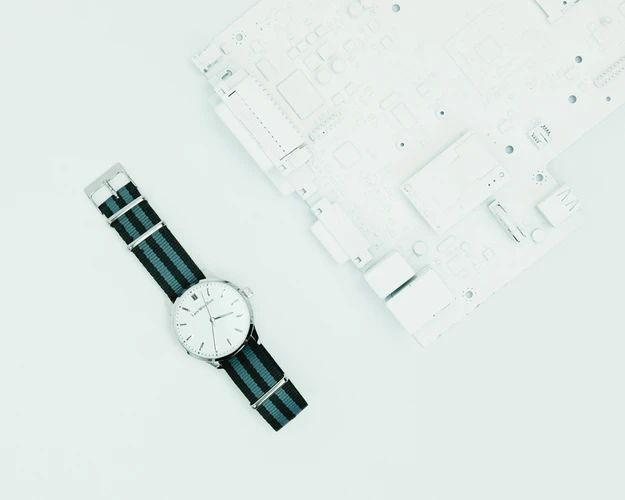 Got $1000 to spare? Then get yourself one of these incredible mechanical watches, quick! We've collated the best of the bests in mechanical movement, arguably still the best type of watch you need to invest in. These watches are engineering marvels in and out of themselves, so you'll need to wind them up every now and then to properly take good care of it.
Hamilton Khaki Pilot Day Date Auto
Hamilton's Khaki line of watches has time and again proven that they're the peak of Swiss watchmaking craftsmanship and American style. It's constantly voted as one of the best starter mechanical watches for those who can't shell out the big bucks for an Omega or Rolex. And not condescendingly as well, because the watch in itself is a marvel.
The Khaki Pilot, in particular, boasts of conventional and quality watchmaking materials: stainless steel, sapphire crystal, and a caliber movement underneath. The in-house H-40 automatic movement is a wonder in itself, backed by an 80-hour power reserve. If you truly want one of the best watches under 1000, you got to check this gem out.
Seiko 5 Sports
Seiko, the Japanese watch brand that normalized quartz movement around the world, produces some of the best and most affordable mechanical watches with automatic movements to date. Currently, their entry-level Sports 5 line is a collection worthy of any connoisseurs eye. The line is oozing in class, subtlety and a stunning design aesthetic.
The 5 Sports watches are divided into five categories: Suits, Specialists, Sports, Streets, and Sense styles. Any watch from these categories will do just fine, but the one in black dial and silver stainless steel band in the Suits style is especially commanding. It looks like a thousand bucks, but really you're just spending less than $400. What a deal, eh?
Tissot Power Ballade 80
Looking for a classic yet easily identifiable watch silhouette? Look no further than the Tissot Power Ballade 80. Starting at just $555, this is an automatic watch you need to have in your collection immediately. It's a beast underneath, using the latest silicon balance spring technology in mechanical movements, with a power reserve of a whopping 80 hours.
Available in quite the number of variations, the one in gold and black is especially arresting. Oh, and the watch is COSC certified as well. That means you not just get a mechanical watch with a banging movement, it's in chronometer too! The certification proves it's going to be an accurate watch, within -2/+4 seconds per day. So trust us when we say, this is the best $500 you're going to spend.
Ollech And Wajs OW P-101
The quartz crisis of two decades ago have minted itself as one of the most devastating and progressive things that has happened in the watchmaking industry. When Seiko announced the Quartz movement, it revolutionized watchmaking into mass production. A few years after, more and more people are getting quartz movement watches because they're cheap and can be serviced through battery every few years or so.
One of the results of the world population buying more quartz watches is relatively small Swiss watchmakers going out of business. Ollech and Wajs is one of the unfortunate ones to have to stop production. But in 2019, the brand is resurrected, thanks to the interest in mechanical watches going mainstream again.
Ollech and Wajs P-101 and its cousin P-101 S are backed with an automatic movement with a power reserve of 38 hours. Case material is brushed stainless steel, with a rotating bezel that's reminiscent of many diver's watches. It's a beast underwater as well, clocking in at 300m of water resistance. The P-101 starts at just $900, while the S fetches $50-$100 more.
Takeaway
Mechanical watches aren't going out of fashion any time soon. The rise of smart technology in wearables may propel the public's interest in smartwatches now, but as a result, the more technology people have in their hands, the more they are going to be interested in other movements. Mechanical watches are becoming a novelty, a rarity, and as interest goes up, so will the prices.