Everyone knows that we spend around a quarter to a third of our lives asleep — and for most of us, that means we spend that time in our bedroom. So it's important to make sure that your bedroom fulfills your needs; a comfortable and comforting place to sleep, a sanctuary from the cares of the world, a place you can call your own.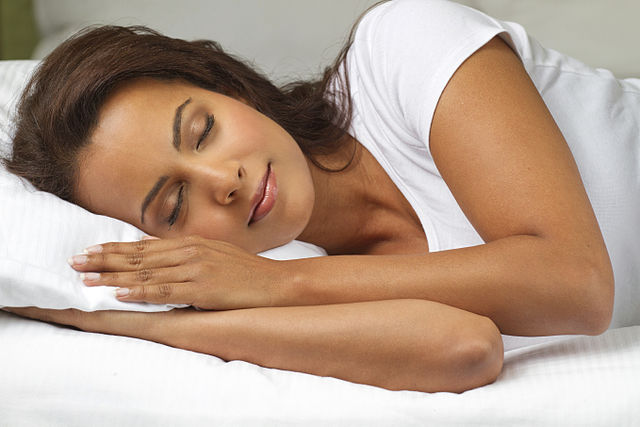 Not everyone can have the luxury of a bedroom large enough to accommodate everything they might want. Perhaps you just can't afford a house that size – although if you have not seen what you want yet, you can choose a condo for sale at Zipmatch. Perhaps someone else in the family needs the larger room. But there are many ways that you can work with what you have.
If you are planning to spend time in your bedroom relaxing or taking a few minutes for yourself away from the family, you might want to consider whether it is possible to include a chair and a table. Sitting upright on the bed won't do your posture any favors! If you're planning to read at the table, think about installing a good, bright desk lamp. You may not want the overhead light in the room to be bright, but your eyes will thank you for the reading light.
Storage space is a must, of course. Think about how much wardrobe and drawer space you need — and be honest; there is nothing more frustrating than digging through an overstuffed wardrobe, looking for a particular item. You do not want the room to be overly cluttered with furniture, though; consider how many opportunities you have for stubbing your toes when moving through the room in the dark. If there just won't be room for all of your clothing, perhaps it is time to have a clear-out, or to store some of the items you wear less often in a different room or in the attic. Better yet, donate after de-cluttering.
Choosing the right bed linen can be the key to the look of your room. Maybe you want something bold and bright as a focal point. Or you might prefer neutral, classic colors and then punch things up a bit with some well-chosen cushions. Either way, linens are the easiest of all things to replace if you want a change — they are widely available in a huge variety of colors and materials. Why not treat yourself to that set of satin sheets you've always dreamed of?
Finally, even if you're not planning to change your bed frame any time soon, do think about whether it is time for a new mattress. Even if you turn your existing mattress regularly, over time they do wear out and it is better for your back and your good night's sleep that they be replaced every few years. It's worth investing in a really good mattress if you can; you'll sleep much better and it will last longer.
Sound-proof rooms are also a blessing to those living in big and bustling cities. If you are considering Philippine real estate, make sure to ask around if the space you are interested in can be sound-proof. That way, not a noise from the outside world can disturb your private reverie.