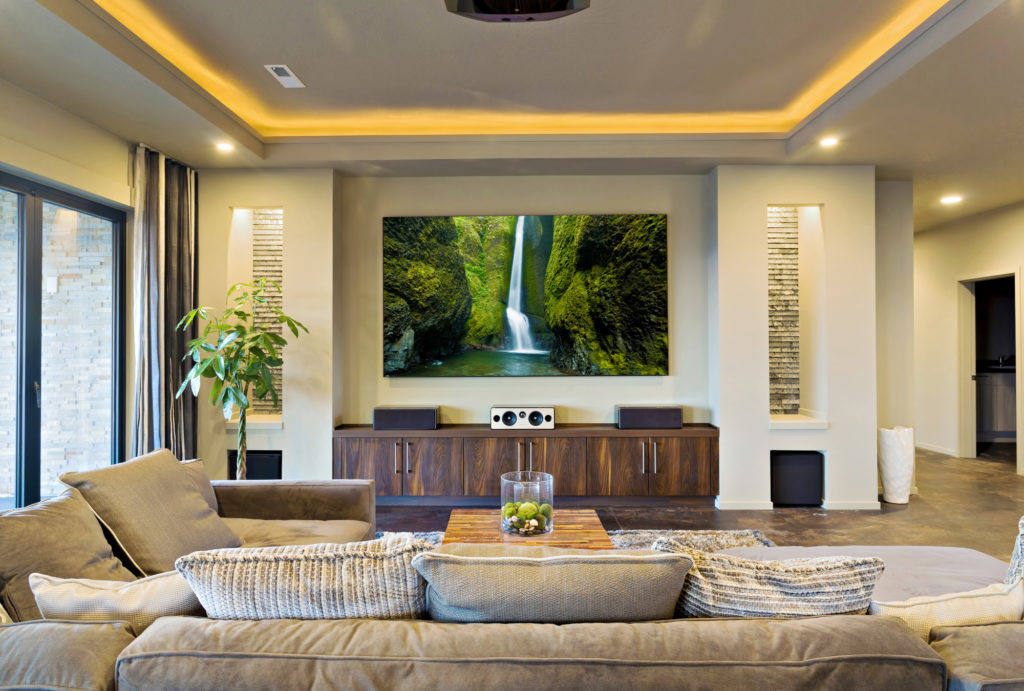 Do you have an entertainment room in between your personal office and the laundry room? Are you looking for new ways to make it more enjoyable for your downtime and when friends come over?
If so, then it's time to learn about fun designs for entertainment rooms. The goal is to keep the area looking inviting while providing no way for anyone in the room to get bored.
It is also easier for people to enjoy themselves if you keep them comfortable at each corner. With this guide, your entertainment room will be everyone's favorite hang-out spot.
Here is how to design the best entertainment rooms for optimal fun.
Make Use of Space
The first step in media room setup is to make the best use of all of the room's space. While an abundance of space can be a sign of not much being available to do, there should be enough to walk around without tripping over anything.
Bigger entertainment rooms should have enough space between pool tables, ping-pong tables, and other sources of fun. Small entertainment rooms only need space between couches and bean-bag chairs if you're just watching TV and movies.
Hide Your Cables
Some of you may focus on TV, video games, and movies for your entertainment rooms. In this case, you need to focus on keeping your cables out of sight.
Wire molds come in handy if your TV is mounted on the wall. Power kits help when your situation is more about specific adjustments, or you can paint over the cables to match the walls or floor if you want to have fun with it.
Consider Big Screen Entertainment Rooms
The next option in our entertainment room ideas is to bring the movie-going experience to your home. Find a wall with room for a big screen to fit in front of several sofas.
Keep pool tables and other sources of entertainment away from the screen to avoid distractions and noises.
Keep Refreshments Easily to Access
A game of poker or arcade tournament can leave players hungry and thirsty. That's why one of our media room ideas on a budget to keep refreshments easily accessible.
If you have a bar, provide a variety of drinks for beer lovers and those who only need water. Microwaves, ovens, and mini-fridges help you heat up different dishes and preserve desserts for a movie night.
Include a Sound System
The best entertainment rooms don't just focus on TV room ideas. Another way to create a fun and relaxing environment is by having the right music.
Consider sound systems with speakers that create just the right volume and base in your party music. You should also be able to adjust the volume so that your group can get into the mood for fun or unwinding without interrupting anyone in the next room over.
Creating the Best Entertainment Rooms
The best entertainment rooms provide sources of fun that keep you comfortable and satisfied.
It's important to create space between all of your games and make food and drinks easily accessible. You should also adjust cables, sound, and the big screen to fit your activities.
With this guide, you can create a reliable hangout spot for your group of friends.
For more of our entertainment expertise, check out our guides today to create multiple opportunities for fun.