Chinese company Binhai Aircraft Carrier Tourism Group has turned a former Soviet aircraft carrier – the Kiev – into a luxury hotel. The aircraft carrier hotel, located in Tianjin, opened for business and is part of Binhai's aircraft carrier theme park, which was opened back in 2004. The theme park is near the Binhai New Area, a major zone of economic development.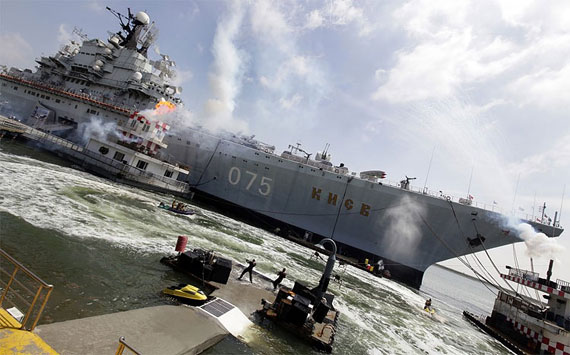 The Soviet aircraft carrier Kiev was put into service in 1977 by the Soviet Union and retired in 1993 by Russia. Sold to Binhai in 1996 and used as part of the theme park, it went through a $14 million (USD) refit and became a hotel in August 2011.
The Kiev aircraft carrier hotel has 148 rooms. A standard double room costs about $155 a night; five presidential suites – which can be as large as 4300 sq feet, go for as much as $4500 a night. The family suite – three rooms totaling about 1,000 sq feet – will run you about $1400 a night. The Kiev hotel takes up a 6,000 square meter area; the carrier is 273 meters long and 53 meters wide.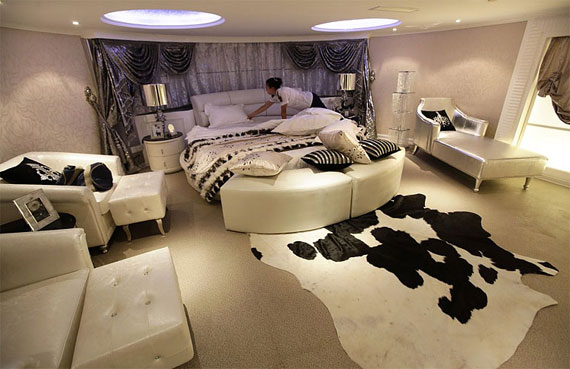 CNN reports that Binhai gets requests from potential guests who want to sleep in the cabins where officers and sailors stayed. Marketing manager Liu Chang confirmed that the hotel is seeking out high-end clients who want a different kind of luxury hotel experience. The Kiev also sports a 30 seat restaurant.
The Kiev Aircraft Carrier hotel is located in Bagua Bay, Yingcheng Town, Hangu District, Tianjin.