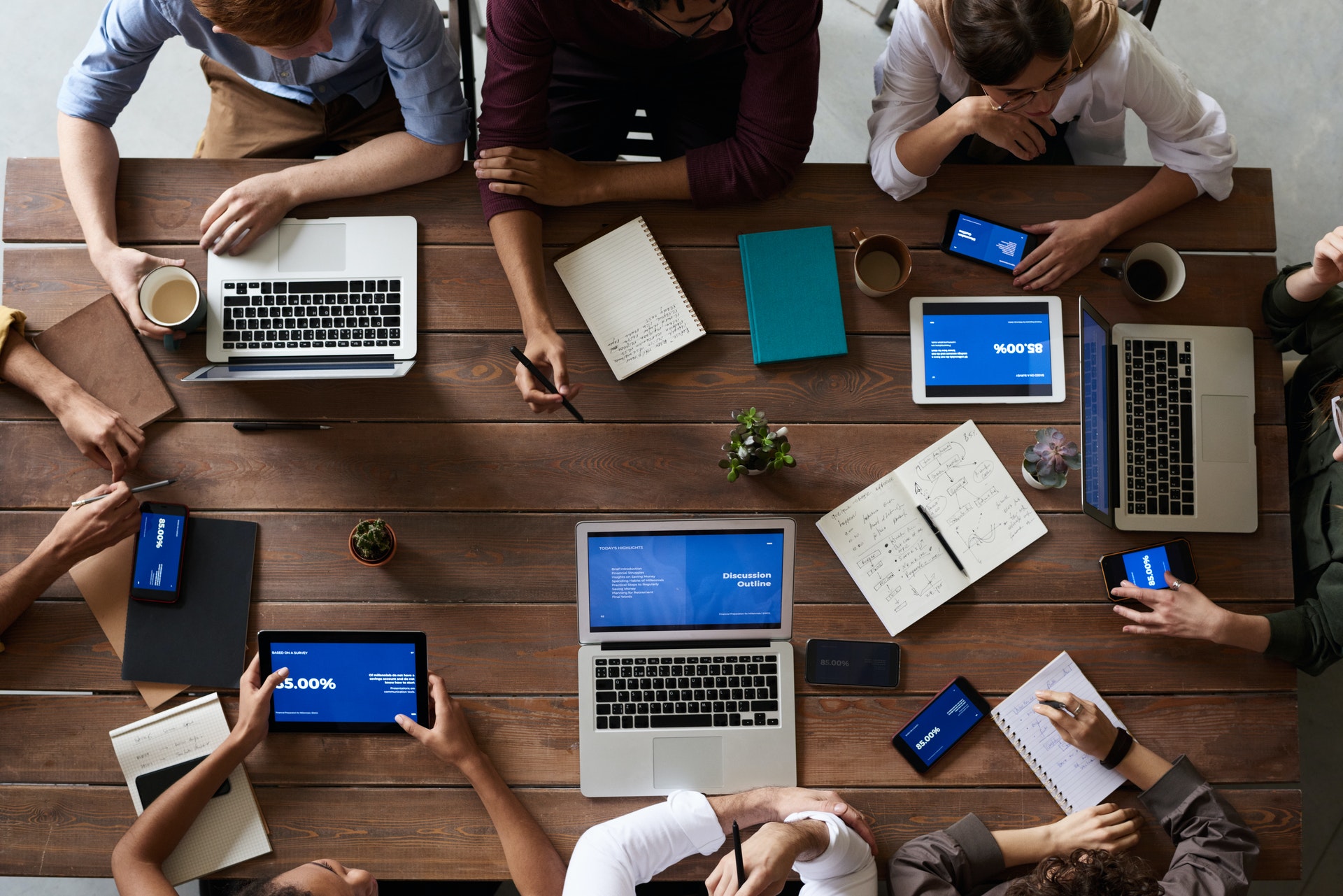 Technology evolves, impacting how entrepreneurs run and manage their operations. Everything has transformed big time from marketing to management in the recent past. In the old days, business owners used to rely on TV ads and billboards to advertise their products and services. But now, with booming technology, there are plenty of marketing methods available to market your brand values. You require good qualifications and awareness to match the pace of today's business world. It helps you gain cutting-edge over competitors and follow the right direction for business growth. 
Today's updated business educational structure equips the necessary skills that go a long way with you in your entrepreneurial journey. It helps you nurture the business sense that enables you to analyze what is in the best interest of your company, so it improves your decision-making. Making a suitable investment in hiring quality resources helps you keep everything on track. You also get to know the latest trends that you can implement to bypass the companies in your niche. Let's see why business education is essential for your future without further ado. 
To Build Management Skills 
Management is one of the most important elements of any business. From cultivating self-awareness to better decision-making, a good business educational background impacts your management skills effectively. You should be aware of how courses in various business degrees might assist you in developing administrative skills. For example, you can compare Executive MBA vs MBA to get a better idea. 
Good management laid the foundation of your business success. It enables you to maintain a check and balance on everything to ensure customer satisfaction that leads to better revenue. Project completion on the given deadlines is also the test of your management capabilities. Projects and assignments that you do during business education prepare you to be punctual and ensure timely deliveries. So, it instills time management in managing your business operations efficiently. 
Project management also comes under management skills. Regardless of which business industry you are working in, you have to keep track of your projects to update clients at each phase. The best way to ensure that projects are smoothly working is to keep your team on one page to hear the concerns of everyone. You get such opportunities while working on different course projects during your business educational career. 
To Build Communication Skills
Communication is another crucial aspect of a successful business. Business education significantly impacts your communication skills from speaking to listening to writing. Presentations that you regularly give in different business courses enable you to speak confidently, preparing you for the future. So, once you communicate with clients, your communication has that convincing power to convey your message efficiently. 
Good communication also empowers you to present a compelling pitch and proposals that are crucial in enhancing your customer base. While working on different challenging projects during your educational career, you get the chance to polish your communication skills. Such experience makes you a good communicator who helps you assess what a customer wants, so you respond accordingly. It enables you to diplomatically disagree with clients on conflicting opinions, allowing you to make your point smartly. 
To Build Marketing Skills 
A successful business owner must know how to sell anything. But you have to understand that marketing is an art. You can not sell the bald guy a stylish hair gel, so you should know the needs of consumers to market your products effectively. Teachers share different marketing tactics in different courses that help you understand your audience throughout your academic career. 
To create results-driven marketing strategies, you have to dig deep down to determine what your potential customers are looking for. It will help you identify your target market's pain points and create marketing campaigns accordingly. Remember that it does not matter how good your product or service is. If it does not address customers' issues, it will not achieve the desired results. Your product or service should add value to the life of customers. So, you learn such valuable marketing lessons during your business degree. 
To Make Right Investments 
Keeping track of the business's financial health is essential to meet all requirements. Investing your money in the right place helps you maintain the sound financial health of your business. 
Studying in different business schools improves the financial literacy that helps you analyze where it will be more profitable to make investments. It also allows you to take calculated risks where even if you do not get desired investment results; you can bear the loss. Also, you get to learn different economic principles that help you determine the profit loss ratio before making any investment. 
To Become More Determine 
Opting for business education impacts your determination positively. When you set goals to achieve good grades or deliver final year projects on time, you become more determined to accomplish bigger goals. These small achievements help you analyze things in a bigger picture and set big targets to fulfill your business vision. 
Constant devotion and persistence help you overcome different challenges you face as a business student. So, it makes it mentally tough to keep your nerves calm and deal with high-pressure situations. 
To Enhance your Creativity 
Business education allows you to come out of your comfort zone and try different things. In the business market, thousands of companies will be offering similar products and services that your company will offer. So, how can you set your products or services apart from others? That is where your creativity will kick in as you develop the ideas to target customers uniquely and appealingly. 
One of the good parts of business education is building your critical thinking ability. So, you get the power to think about a particular thing from different angles. It helps you create creative marketing campaigns that build your unique brand identity. 
Conclusion 
Running a successful business is one of the challenging and demanding tasks. So, it is mandatory to have the relevant and high-level business qualifications that will help you achieve your objectives. From marketing to investment, it will positively impact different business aspects that will help you achieve sustainability and productivity. Eventually, you will live your dream as a successful entrepreneur.