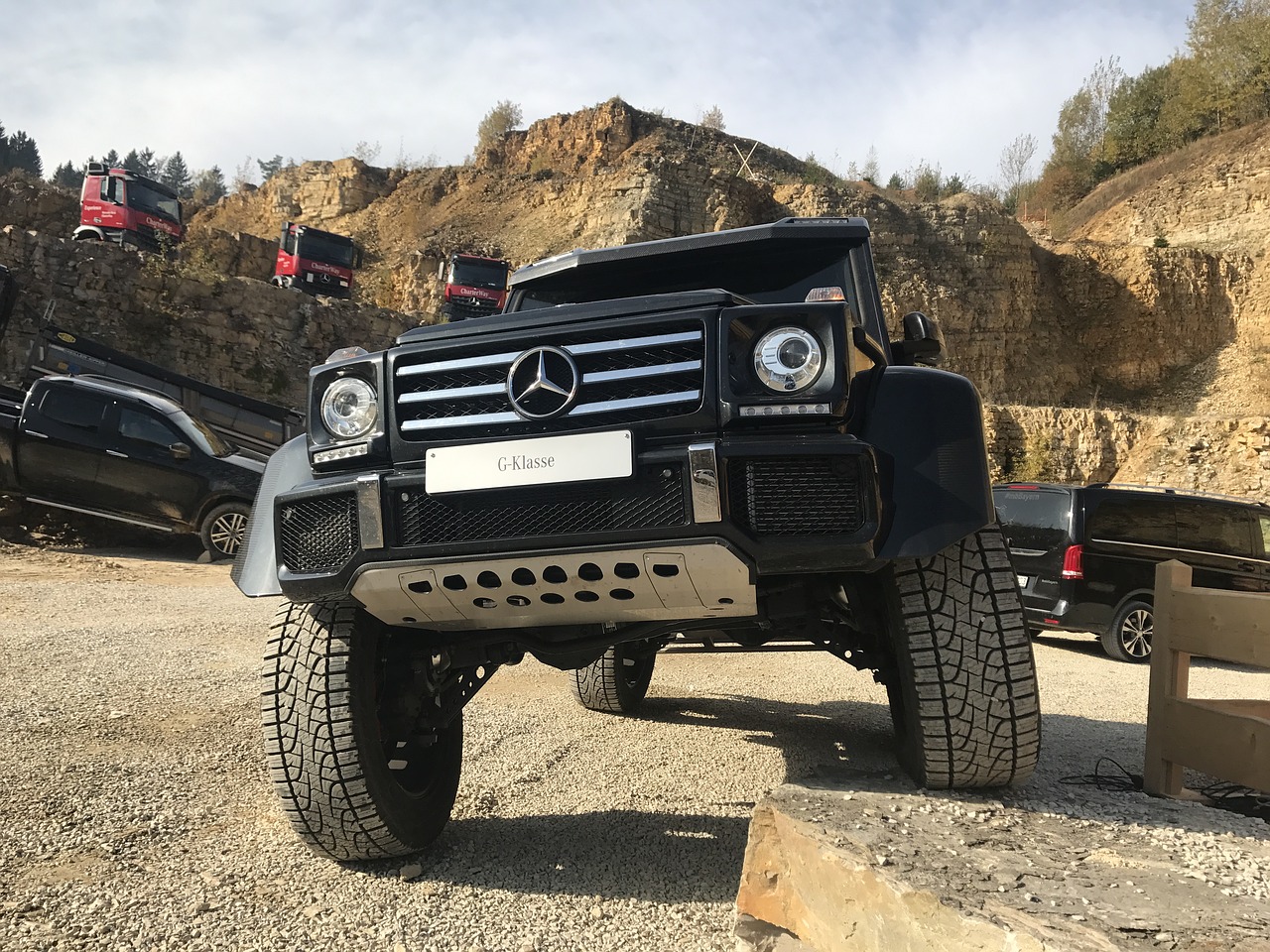 The development of 4×4 high-performance vehicles like Mercedes Benz G-class, Land Rover defender, Toyota Land Cruiser, BMW X5, etc., has seen a rising demand for high-performance 4×4 accessories.
The 4×4 Tyre
A tyre is an essential accessory for every 4×4 vehicle.
4×4 tyres come in a variety of designs for on and off-road use. Terrain tyres are structured with directional treads and firm grips to hold on to the road to withstand different weather conditions. For on-road use, 4×4 tyres have a soft tread that provides full traction required for high-performance vehicles on the way.
Most drivers invest in these tyres as they don't wear off quickly and are excellent value for money.
The roof racks
When you plan an outdoor trip, there may be not enough space inside your car or truck to carry everything, especially when you are going as a group or with your family. It is the reason you need a 4×4 roof rack.
For most 4×4 trucks that hit hard terrains and require to carry or transport hardware items, roof racks come in handy.
Also, it provides space for items that may be too bulky to be placed in the car. Placing them on the roof rack frees up room in the car and makes your drive a comfortable one.
Fridge freezers
A cold drink hits differently on hot weather when you are far from home with your family and friends.
The 4×4 accessories like the mighty fridge freezer help you enjoy the comfort, a home offers while on outdoor activities.
For contractors who visit remote areas, adding a fridge freezer to your 4×4 truck will play a key role in providing you with cold refreshments while you are working.
The 4×4 fridges are sizeable to fit in your car, portable, and solidly designed to prevent denting.
A bullbar
A sturdy 4×4 bullbar prevents your car from damage by frontal collisions like vehicles and hitting posts or buildings on the road.
During off-road driving, it offers protection against hitting rocks, bushes, or animals when you veer off the road due to hard terrains.
The bullbar also allows you to add other valuable accessories like aerial antennae, driving lights, and winches.
An air compressor
A portable 4×4 air compressor will offer great help in re-inflating your tyres. It is a must-have accessory if you are planning on doing an off the road trip where the terrains are not friendly.
An air compressor will help you refill your tyres to enhance their grip on the road.
Driving lights
A 4×4 touring means you will be driving for long distances that may go up to night time. It makes you more prone to fatigue.
Driving lights help keep your vision clear at night, in foggy weather, smoky conditions, rainy weather, and when weariness starts to creep in.
The shovel
Never underestimate the power of a shovel, especially when driving off the road. In cases where your 4×4 wheels get stuck in mud or potholes, the shovel comes in handy.
It is a simple tool that can offer big help when out there.
Conclusion
The four by four vehicles have a unique capability, that, its wheels can receive torque from the engine at the same time. When you pair it with a couple of 4×4 accessories, this feature enhances its stability and traction ability, thus improving your experience with the 4×4 wheel drive.