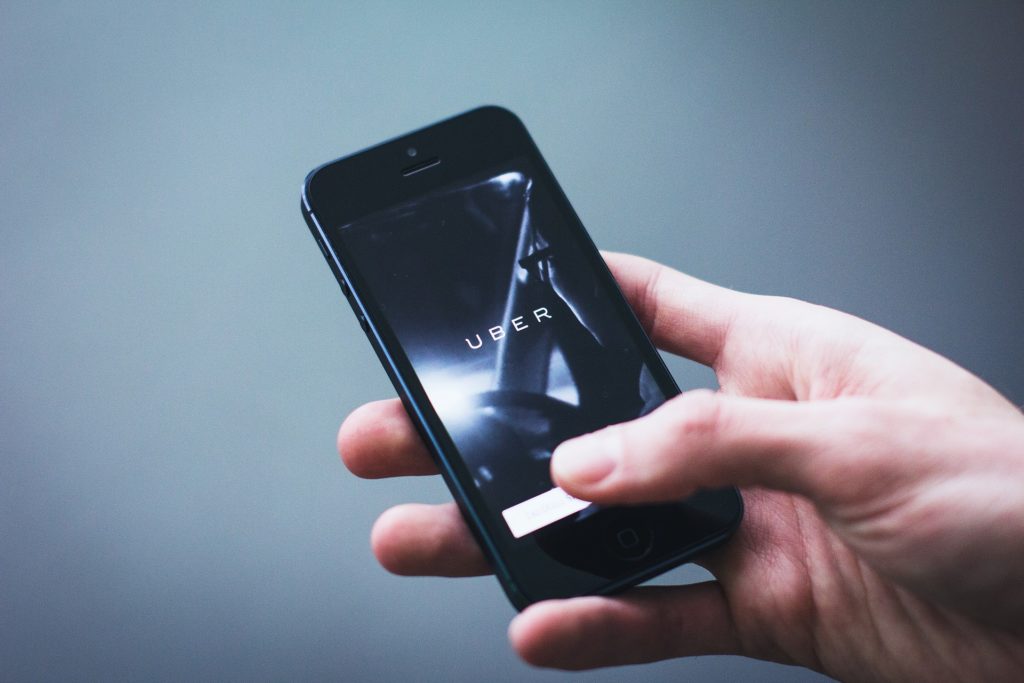 Unfortunately, more accidents on the road are occurring than ever. While car accidents taking place every day is nothing new, one thing that has changed in recent years is the prevalence of ridesharing vehicles being involved in them. As rideshare services Uber and Lyft have gained popularity as good, cheaper alternatives to traditional taxi cabs in the last few years, it is only natural that these vehicles would have a greater risk of getting into crashes. It's important to know what your rights are and what you should do if you are a passenger in a ridesharing vehicle who sustains an injury after an accident.
Steps to Take After a Ridesharing Accident
If you are a passenger in an Uber or Lyft vehicle and an accident occurs, it's important to stay calm. This is difficult as adrenaline is running high after such a harrowing experience. However, if you are physically able to manage it, there are certain steps you should take after an Uber or Lyft accident. They include the following:
• Check yourself for injuries. Make sure everyone else in the vehicle is OK as well. You may even ask people in other vehicles involved in the accident if they are OK.
• Call 911 to get the police and medical emergency services to the scene of the accident. Even if you feel as though you are perfectly fine and uninjured, a surge of adrenaline can trick you into feeling physically OK for some time. However, you may have some unforeseen injuries that may not exhibit symptoms for hours. It's best to get medical attention just to be on the safe side. When the police arrive, you may also want to ask them to make a police report of the accident.
• Take photos of the scene of the accident, including the road, skid marks, the vehicles and anything else that might be important and related to the accident. This is vital if you plan on filing a personal injury lawsuit.
• Get the name and contact information of the Uber or Lyft driver, including their phone number and address. You should also get their license plate number. Do the same with the drivers of any other vehicles involved in the crash.
• Talk to witnesses and get their names and contact information. If it's possible, you should also have them write down their account of what they saw when the accident took place.
• Contact your insurance company to let a representative know that you have been in an accident.
• Write down your own details of the accident as soon as possible. Don't wait as that can lead to memory lapses regarding the details.
• Stay calm and don't do anything that might escalate the situation.
What Happens After a Rideshare Accident and You are a Passenger?
If you require a ride to get to your destination, you are just like millions of other people. Opting for a Lyft or Uber driver to come to pick you up to get you where you need to go is a routine situation that should be simple and free of drama. However, if your rideshare driver has gotten into an accident with you in their vehicle, it can shake you to your very core. Of course, if you are a passenger in an Uber or Lyft vehicle, the accident is definitely not your fault. Speaking with a ridesharing accident lawyer is a good idea, especially if you feel sore as you have likely sustained an injury. You can get valuable information from a Lyft accident lawyer immediately after the incident. An Uber accident lawyer can counsel you as to the best way to proceed with a potential claim.
Situations Affecting a Personal Injury Claim with Rideshare Vehicles
There are different situations that can occur that affect a personal injury claim if you have suffered injuries in an Uber or Lyft vehicle. It's important to understand the details of them and how these situations can dictate how you will file your claim with the help of an Uber accident lawyer or Lyft accident lawyer. The following can occur:
• The driver didn't have the app on: If the ridesharing driver did not have the Uber or Lyft app on and was not looking to pick up a person for a ride but was driving, the ridesharing company's insurance would not apply to the accident. Instead, the driver's own auto insurance policy would be used. Unfortunately, in many cases, the driver's policy might not be enough, which would mean you would have to rely on your uninsured or underinsured motorist coverage if you were in an accident with the rideshare vehicle.
• The app is turned on to wait for a ride request: If the driver has the rideshare app open and is waiting for a ride request, then you would be able to use Uber or Lyft's insurance if you get into an accident with the driver and the driver was at fault. Rideshare policies cover $25,000 in property damage and up to $100,000 per person for personal injury.
• The driver was on their way to pick up a passenger: If the driver was traveling to pick up a passenger and an accident occurred, the rideshare service's insurance covers up to $1 million for personal injury and vehicle damage.
• The driver was transporting a passenger: If the ridesharing driver was actually transporting a passenger at the time of the accident, it is easier to prove compared with the other situations. The insurance coverage of $1 million applies in this situation as well.
No matter what the situation, if you have been involved in an accident with an Uber or Lyft driver, it's important to meet with a skilled ridesharing accident lawyer immediately. Your attorney can advise you on the best course of action to take for starting a personal injury claim so you can receive the compensation you deserve.