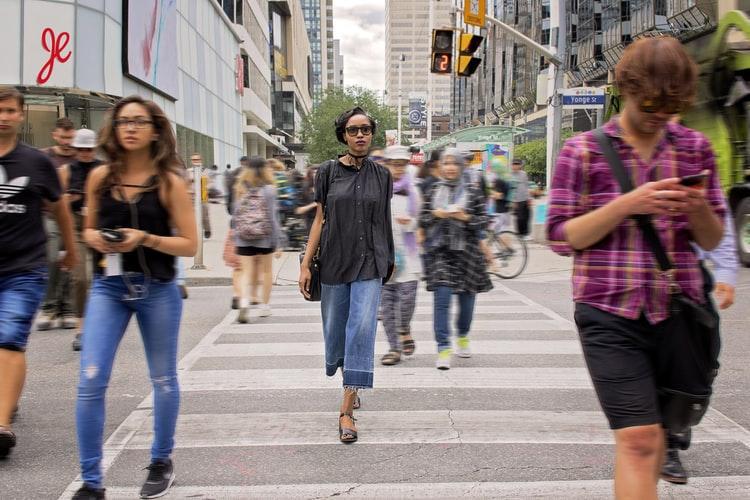 Street style refers to the garments ordinary people wear on the streets. Therefore, it reflects the clothes that many people are wearing. In recent times, street fashion has evolved into something more inspirational and aspirational. Modern-day street fashion is dressing in your unique style loosely based on common trends.
Just like the ladies, men also know the struggles of choosing appealing clothes in the morning. The issue that men face is that the clothes they desire are not there for them. Therefore, they have to make do with what's available, and at times, it is not good enough. In modern times, it is crucial to realize that people judge you by your appearance, even though that sounds shallow. Therefore, giving off the right impression right away is essential.
Regardless of the kind of job you do or our age, you can benefit from men's fashion tips. They can help you choose the right clothes every day. A casual dress code is perhaps the best opportunity for men to express their true sense of personal style. Casual wear is relaxed, with the correct amount of elegance fit for everyday use. It usually blends individuality and personal comfort. All you need to do to create a unique look is to get a mix and match of different clothes.
Whether you fancy something rugged or sleek, down to earth or upscale, men's casual wear can allow you to dress in clothes that make you feel most comfortable. Streetwear has been added permanently to the diverse world of fashion. Luxury brands, therefore, have to decide how they will incorporate streetwear into their strategies and to what degree without losing those qualities which make them distinct. In the opinion of PALM ANGELS, it is possible to bridge the gap between streetwear and luxury. Most major luxury bands are aping the streetwear brands mainly to meet the needs of younger consumers.
Dressing casually does not focus on formalities. Instead, it is finding the appropriate balance between comfort, style, and individuality. It is known that selecting the proper clothing can be daunting to men. The following are some everyday garments that can enhance your appearance.
1. Denim Jeans
Denim jeans have been the backbone of casual wear since 1950. It is a great fitting and can be toned down or dressed up. If you wish to bring about a more polished look, go for quality denim jeans in dark wash and straight-leg styles. For an off-duty appearance, choose cuts with lighter hues.
2. Casual T-Shirts
Casual T-shirts are a crucial part of the wardrobe of any man. They are comfortable to wear and stylish. They are also versatile and can be worn with anything. Cotton crew-neck T-shirts in plain colors such as navy, white, grey, and black will work best for you. Ensure that the T-shirt you choose fits well.
3. Polo Shirts
You will look good when you combine a polo shirt with a premium pair of jeans. Polo shirts are made of high-quality material and come in different cuts. Choose polo shirts that fit your body type.
4. Casual Shirts
You can wear casual short or long-sleeved shirts to look sharp. You can roll or unbutton the cuffs to attain a more relaxed appearance. Ensure that the collar of your shirts looks good when fully buttoned or when left unbuttoned to the 3rd button.
5. Chinos
Chinos are an outstanding style to combine things up once in a while. You can wear them in place of jeans to change your overall look. It is advisable to choose the appropriate cut and classic colors like navy, beige, and khaki since you can match them with ease.
6. Casual Knitwear
Casual knitwear is not only easy to throw on but also stylish. You should wear it under a lightweight jacket or as an outer layer. Select casual knitwear that works perfectly with your T-shirts and shirts.
7. Casual Jackets
Investing in high-quality casual jackets is worth it since they last for several years. A lightweight coat gives you a fashionable finishing touch and can add individuality to your relaxed appearance. It is advisable to stick to the jackets that will not become outdated after six months.
8. Hoodies
In addition to keeping you warm, a hoodie adds a leisure vibe and an edgy attitude to your casual wear. To bring out the best out of hoodies, combine them with something sleek to attain a modern appearance.
9. Casual Footwear
Footwear also determines your appearance. Luxury sneakers are released in the market now and then. You should experiment to decide which sneakers can bring about your perfect look. Apart from sneakers, you can go for other kinds of footwear like boat shoes, loafers and desert boots for a smarter appearance.
10. Bermuda and Cargo Shorts
A pair of Bermuda or cargo shorts can be a great choice depending on the climate and occasion. The shorts should be of high quality and well-fitting.
By choosing the correct casual wear, you will not only look good, but you will also feel more confident. All you need to do to get the best outcome is to experiment and find the casual clothes that work best for you.