Obviously, no one wants to deal with a natural disaster of this caliber, but your immediate post-hurricane decisions will go a long way in determining how effectively you recover – especially as pertains to your damaged property.
In the following article, you learn how to file a claim right away, as well as how to go about enacting the benefits of all that insurance coverage to which you've (hopefully) been steadily paying.
Give Your Insurance Agent a Call
The first thing you should inquire about is whether or not your insurance policy has a hurricane deductible. Do not assume this is standard; after all, deductibles are generally only issued automatically for properties on a coastline, since the likelihood of an environmental issue is higher. Clearly, you want a low deductible since you'll have to pay the insurance company a fraction of the cost out of your own pocket before you can receive the much-needed payout.
It's likely that the deductible is a percentage of your property's total worth; thus, if it's set at 3% and your property costs $500,000, you'll need to pay the insurance company $15,000 before they pay out. Depending on the extent of the damage, this can be a small or large sum.
The Damage Done by Water – Flood Insurance
Rising water tends to cause the bulk of the damage to a property during a hurricane. If it's located near a coastal region with a history of hurricanes, severe thunderstorms or tornadoes, then you would have had to buy flood insurance separately from the traditional insurance in order to recoup losses from water damage of this magnitude.
In fact, federal law probably mandated that you purchase flood insurance; so, although you may not have a choice in carrying it, you do get to decide when you buy it in some cases. The problem arises if you wait too long and a storm is on the horizon – oftentimes, insurance companies have a month-long waiting period for flood insurance, so you may not be able to take advantage of it.
Document the Damage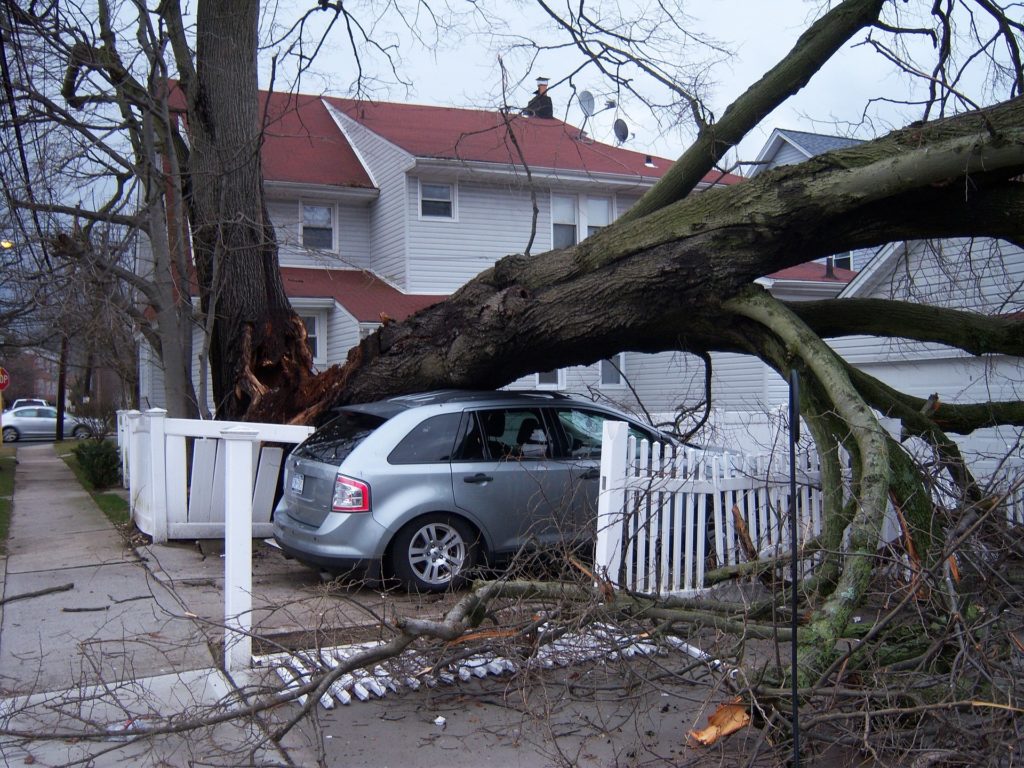 Although the above steps are not in any particular order, you should make sure to do this as soon as possible – although hurricane damage isn't going anywhere. Take out your best camera and photograph everything, as well as document the items that have been damaged – use paper as well as save to a cloud drive for extra security. This makes the insurance claims process categorically easier. Basically, take an inventory of all your items so you can recoup your losses in full.
If there are some things you need to fix, do so right away. You don't need to wait for an insurance claim to be filed if your windows are broken, for example – especially if your property is still operational. Avoid, as much as possible, making permanent or extensive repairs. It's best to save cleanup until after the insurance adjuster takes a look and files his or her formal assessment.
If you cannot work on your property because of the damage, then the loss of use coverage inherent in most hurricane insurance plans will pay for your alternative business location. Make sure, of course, the extent of coverage that is tied to the damage done pays for the length of time during which repairs to the original property are made.
All that's left to do now is sit through the process as the pieces of your business are put back together. You've been paying your insurance coverage for years for precisely this kind of situation, so make sure you get what you paid for by keeping in contact with the insurance agent and the company during this trying time.