Your bedroom is the most intimate and personal space in your home, and that is why it deserves to be well taken care of. Don't miss out on an opportunity to upgrade your bedroom by following the latest trends and designs. To ensure your comfort while expressing your personal style at the same time, take a look at our top five suggestions.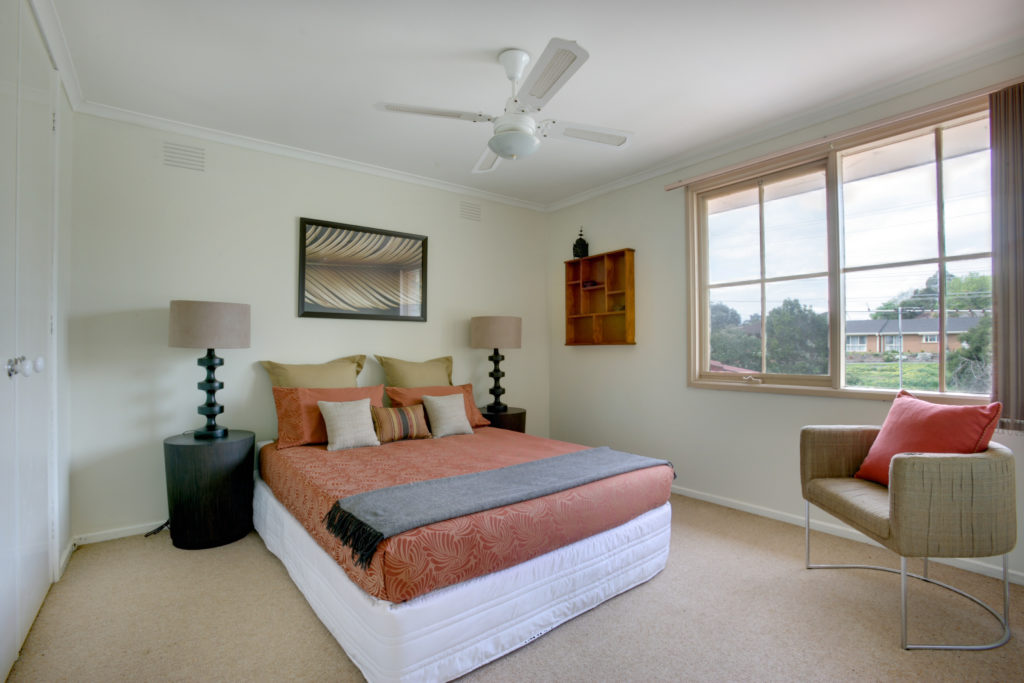 Curtain Drama
Switch up your old bedroom design with some colourful curtains. Whether it's floral, palm print or monochromatic, the curtains will give your bedroom a new, romantic note. When you open your eyes and see the curtains that are framing your windows and allowing some natural light in, you immediately feel less claustrophobic. Sheer curtains are a great choice if you feel like the colour on your windows is just  too much. Dark-coloured curtains go well with neutral tones and light colours, because they present a contrast that is easy on the eyes. Don't match dark walls with dark-coloured curtains since this only creates tension instead of alleviating it. 
Bed Sheet Design
So far, bed sheets may have been the last thing on your list, but actually, along with your mattress, these are the most important features for a good night's rest. To ensure your comfort, make sure that you have a high-quality memory foam topper which will make you feel like you are sleeping on clouds. Then, pay attention to the design and the material of your bed sheets. If your room is monochromatic, your bed sheets should include some prints, motifs or design to add more life to it. Plain coloured ones work the best if you have accessories like printed throw cushions, printed pillow cases or colourful blankets.
Floral Arrangements
There is nothing better than waking up to a bedroom floral arrangement. Pick out your favourite flowers and match their colour with the overall aesthetics of your bedroom. Moreover, this trick is budget-friendly, all you need to do is keep the flowers fresh by changing the water every day and keeping the vase clean. Elevate the design of your space with floral arrangements that will allow your bedroom to shine. When choosing the vase colour, don't be afraid to experiment with the patterns which will breathe new life into monochromatic bedrooms.
Ceiling Color
It is not easy to choose a perfect color scheme for your walls or ceiling. The bedroom ceiling is a special part and the color you choose can make your ceiling look higher and room more spacious. Usually, the color of the ceiling is white. However, if your room walls are brightly coloured you can paint it the same colour of your walls to create more coherence and soften the edges. For example, pastel colours such as blush pink or pale peach are not too strong, yet more captivating than plain white. When it comes to the colour scheme, try to avoid dark colours, which make the ceiling look visually lower, therefore the room would look smaller. 
What about the rug?
An interesting rug can add a lot of flare to a bedroom. Whatever the style of your bedroom is, minimalistic, boho or urban, a rug is there both for practical reasons and for aesthetic ones. You can place it right under your bed, in front of the door, or in the middle of the bedroom. If the colour and the material is right, it will only improve the overall look and give more balance to the room.
These tips and tricks are here to help you make the right decisions. You should know: there are no mistakes, there is only experimenting. We want to hear all about it. How did you choose your curtains? What is the color of your ceiling and do you play it safe or think outside the box? Tell us all about your experience in the comment section below.