Six Flags and another company shut down eight more thrill rides Friday around the country after a teenage girl had her feet chopped off at the ankle on a Superman Tower of Power.
Here's a video of the ride:
State inspectors, meanwhile, returned to Six Flags Kentucky Kingdom where the accident happened to examine the ride, which lifts passengers 177 feet straight up, then drops them nearly the same distance at speeds reaching 54 mph.
The injured girl's name was Kaitlyn Lasitter. A dispatcher said a cord wrapped around her feet while she was on the ride. "I seen the car go up. Then, like, the cable broke … and I heard a lot of people screaming," Chris Stinnett, a witness, told WDRB/WMYO-TV in Louisville. "The cable went under the car – and I seen it pull up and hit a lot of people – and I seen them bring their legs up."
The accident led Cedar Fair Entertainment Co. to shut down and inspect drop tower rides at five of its amusement parks as a precaution, company spokeswoman Stacy Frole said.

A Superman Tower of Power at Six Flags in Arlington, TX
Intamin, a Swiss company, made all the rides that were closed by both companies, said Craig Ross, a spokesman for Cedar Fair.
The five Cedar Fair rides that will be shut down are at Kings Island near Cincinnati; Canada's Wonderland, in Toronto; Kings Dominion in Doswell, Va.; Carowinds, in Charlotte, N.C.; and Great America in Santa Clara, Calif.
Something called Superman Ride of Steel had killed a man in 2004. (Also made by Intamin).
Superman! You're just in a slump!
I've lived here all my life I ain't afraid of no Tower of Power!
Update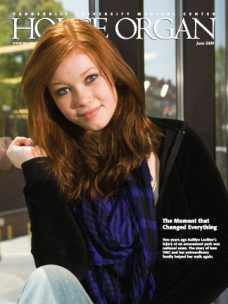 Superman: Tower of Power was closed for two weeks and later reopened, but its days were numbered. The ride was eventually removed from the park in 2008. In February, 2010, Six Flags Kentucky Kingdom made the decision to cease all operations and close down, opting not to renew their lease with the Kentucky State Fair Board.
Kaitlyn's family sued Six Flags for negligence in "inspecting, testing, maintaining, and operating the ride." In 2008, they reached an out-of-court settlement with the park. Confidentiality agreements were signed.
Doctors were able to reattach Kaitlyn Lasitter's right foot. Kaitlyn has learned to walk again on one foot and one prosthesis. The last few years have been a waiting game to see if Kaitlyn's body would accept her replanted foot and whether it would regain motor and sensory function. Today it is said to be fully functional.
Kaitlyn's Account
Source: Lift Hill
Kaitlyn said that the ride had moved only 20 feet into the air when it first jolted. Kaitlyn said that cables fell on her and her friends, and wrapped around their necks. They were able to remove the cables, but the ride continued.
"I remember smoke and the smell of burning. I felt like I was going to die," she said. "I remember feeling like I was on fire and smelling burning flesh…my leg was hurting."
Intamin Lawsuit
Six Flags filed suit against Intamin, saying the manufacturer should be held responsible for Kaitlin Lassiter's injuries. They also sued the cable manufacturer. The trial was set for January 5, 2010. We are unable to find any more information on the status of this case.