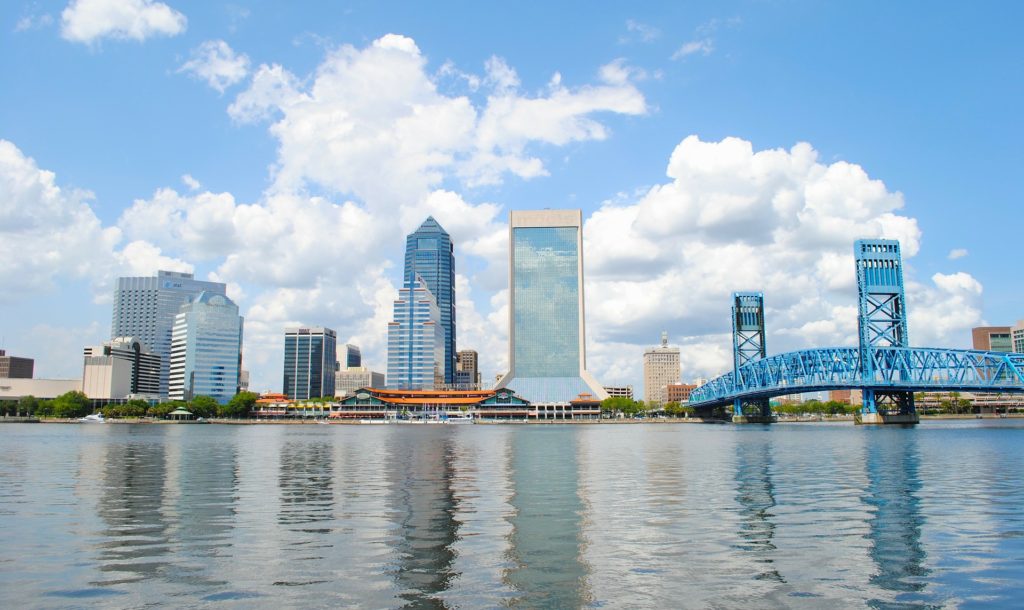 Where can you live where it's warm year-round, with easy access to rivers and the Atlantic Ocean, and all the perks of big-city living? If you guessed Jacksonville, Florida, you would be right!
Located along the St. John's River, Jacksonville is a unique city. Though the population comes in just under 900,000 people, the city sprawls over 885 square miles making it the largest city in the United States, as far as actual size goes. Boasting an array of things to do to for people of all types from young professionals and local college graduates to relocating retirees, it's no surprise Jacksonville makes for a great place to move.
With its sprawling size, Jacksonville is composed of many different neighborhoods, each with unique traits and quirks. To figure out which neighborhood is best for you, it's important to decide what are your reasons for moving. You don't have to live right in the heart of downtown Jacksonville to experience all this city has to offer. Many neighborhoods are up-and-coming, growing to fit the needs of all kinds of residents.
Top rated neighborhoods in Jacksonville include:
Avondale
Atlantic, Jacksonville, and Neptune Beaches
San Marco
Riverside
Murray Hill
Beach Haven
MuraBella
Orange Park
Each neighborhood offers its own dynamic and spirit, appealing to different kinds of residents. For example, young professionals are known to love the Beaches, like Jacksonville Beach and Atlantic Beach. San Marco is artsy and creative. And MuraBella is located in the World Golf Village and offers a plethora of entertainment for families and retirees, alike. Speaking of golf, the Jacksonville area is home to some of the top courses in the state. Sawgrass TPC is home to the world-renowned Players Championship and Blue Sky Golf Club is a beautifully designed and recently underwent a $1.5 million renovation by management company Hampton Golf (more on them here: Hampton.golf/what-we-do)
Within a city this massive, people often ponder the best ways to get in, out, and around it. Jacksonville International Airport is located on the northern end of the city near Interstate 95. There are three smaller nearby airports, like Jacksonville Executive at Craig Airport, Herlong Recreational Airport, and Cecil Airport. For those who travel to the city by car, Interstate 95 runs right through the heart of Jacksonville, a convenience for many who wish to travel south to other destinations throughout Florida or north towards Savannah, Georgia. Interstate 295 wraps in a circle around Jacksonville.
As far as staying entertained, there is always something to do in Jacksonville. Being located along the St. John's River and right next to the Atlantic Ocean offers many recreational activities for year rounds fun. Whether spending time on the sand on venturing out on boards or boats, the water makes for a fantastic playground. Nearby Amelia Island is a popular destination for beaches and golf. The Thrasher Horne Center is located in Orange Park and is one the best places in the area to take in the arts or see a Broadway play. Jacksonville is in close proximity to St. Augustine and World Golf Village for plenty of outdoor fun. And families are sure to enjoy local entertainment like the Jacksonville Zoo and Gardens.
When making the move to a city as large and diverse as Jacksonville, it's important to do your research. With a little dedication, you are sure to find the perfect neighborhood with plenty of activities, fun, and opportunities to keep you and your family entertained and happy in your new city.