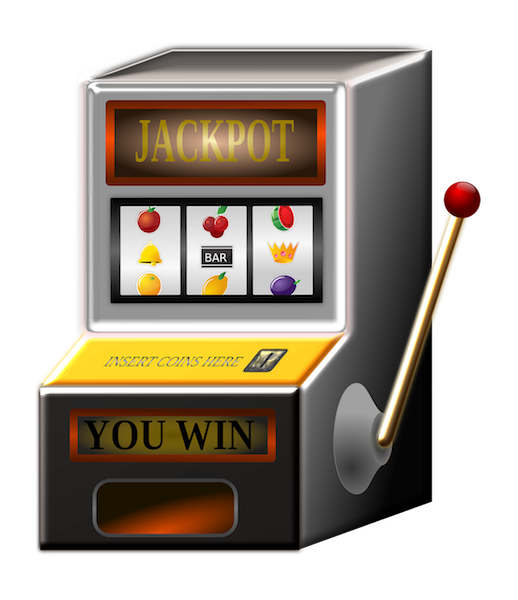 A trip to the slots could change your life.
Well, that's not completely true most of the time. Many slot players go into the process hoping to double their money. There's an understanding with slots that it's not easy to make a lifechanging amount.
The odds are stacked against you and the games, both online and offline, are designed to make you fail. There have been a few cases, however, that inspire hope among slot players everywhere. In this post, we're going to look at the biggest slot wins in history.
It's highly improbable that you'll ever win this big during a trip to the slots, but these people would've thought the same thing before their big jackpots. Let's dig in.
The Biggest Slot Wins Ever
Playing the slots is all about picking your poison. When you're playing a game you enjoy, like the Double Bubble Slot or Fishin' Frenzy, for instance, you'll be willing to spend more time learning the right way to play.
Spending time on the slots is a way to learn how to play properly, but you're going to need a lot of luck to hit a massive jackpot. Luck is what all of these people had on their big slot paydays. Here are the biggest wins ever.
Online Slots
Online slots have been kind to many of those that have played them. Fairly recently, PokerStars Casino has introduced a bunch of progressive jackpot slots that have minimum jackpots of $1 million.
Since January of 2017, 12 people have walked away from them as millionaires and they've given away over $23 million overall during that period. It's rarer to walk away with a massive single jackpot with online slots, but it has happened once or twice.
Jon Heywood, a British citizen, won a Mega Moolah jackpot in 2015 that totaled over £13 million. That rivals any of the biggest casino slot jackpots and he only gambled 25p.
The next biggest win came from an Australian online gambler that remained anonymous during the whole situation. He won over $10 million AUS on a Dark Knight themed slot. This game has been mysteriously discontinued…just kidding, it was discontinued for licensing problems.
Casino Slots
The Las Vegas Megabucks slots have doled out the most dough over the years. About 700 of them are in operation around Nevada, operated by the state. All linked together, the progressive jackpot consistently stays around $10 million.
In 1998, a retired flight attendant wagered $300 and won a Megabucks jackpot of over $27 million. That was the first time the jackpot had gone over $20 million, but it wouldn't be the last. Just one year later, a $10 spin at Caesar's Palace paid out $21 million.
The largest win ever goes to a software engineer in 2003. He wagered $100 on Megabucks at the Excalibur Casino and won a ridiculous $39.7 million. It's hard to imagine any jackpot coming close to that from any progressive slot machines, online or offline.
Big Winnings Don't Come Often
These incredibly rare cases of slot wins aren't examples of what typically happens when you play the slots. When you put in too much time, you might risk losing a significant amount of money. Playing every once in a while won't hurt anybody and who knows, maybe you'll be one of the lucky ones.
If you want more informative posts on anything from entertainment and fashion to business and tech, come back and visit our blog.