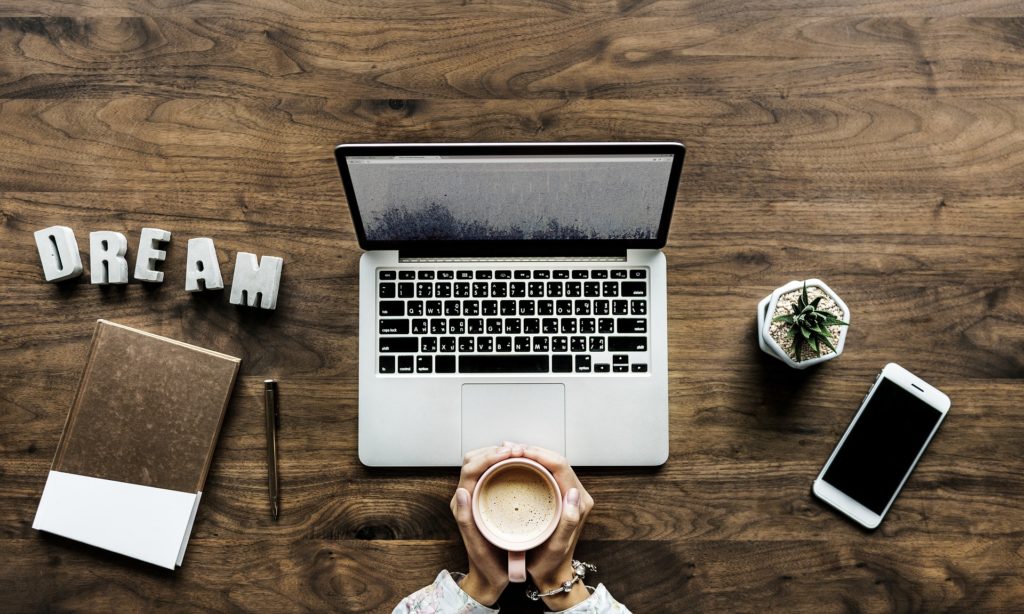 If you have dreams of making money with your travel blog, you're not alone. Travel bloggers get to travel the world and tell the world their stories, and are generally very passionate about exploration and content. Travel blogs not only provide readers with valuable information about different destinations, but that also paint a picture and lend an air of escapism; it's easy to get lost in the images and stories of others who have been there and done that.
But as a travel blogger, it's difficult to give your blog (and travel) the time and commitment without a revenue source. Making money from any blog isn't easy, but there are ways to monetize your content to ensure you can continue to travel and create great content. Here's what you need to know about making money with your travel blog:
Become a Travel Influencer
In today's digital age, influencers are all the rage. Influencers use their social platforms to connect and influence others. And according to a study from Collective Bias, non-celeb influencers were 10x more likely to drive sales than their celeb counterparts. Inc. magazine even called 2018 the year of the micro influencer, which means long gone are the days where you needed a massive following before you could be paid from your travel work.
Because of its visual focus, Instagram is a great place to start as a travel influencer. Landscapes and scenery perform very well on this platform, and as you go about your travels, you should use this to your advantage. Be sure to edit each of your photos, use an Instagrammer grid planner like Later, and use hashtags to boost your chances of discovery.
Sell Your Travel Photos
If you have a good camera and enjoy taking photos, you should leverage this to your benefit. There are plenty of image microsites out there that will offer you royalties per purchase in exchange for your images. Choose the most beautiful shots and upload them. These sites generally only take high-quality images, so be sure you're submitting high resolution photos. While normally you'd want to be artistic for your own brand, generic images of places around the world tend to do well on stock image platforms.
You should also create an image gallery on your travel website to sell images at full-price independently, without having to share any of the profit. If this is the case, be sure to upgrade your hosting plan to accommodate for the space you'll need once you upload all your data-rich images.
Create & Sell E-books
E-books do very well in the travel industry. This is because so many travelers are looking for the most up-to-date travel information, and are genuinely interested in the personal travel experiences of others. And when it comes to e-books and travel, there's never a shortage of options. From city-specific guides to how to save money while traveling, there are endless creative opportunities. There are even travel ebooks about how to write travel ebooks.
Start by checking out some other travel ebooks to see how you can set yourself apart from the competition. Work with a freelance designer to come up with creative covers and images throughout. And lastly, marketing your ebook is important. Consider working with influencers, investing in paid Instagram advertising (where travel profiles and audiences are strong), and starting a social media campaign.
Affiliate Marketing
Affiliate marketing is a process where you earn a commission for the products and services you recommend. For example, if you wanted to recommend an Airbnb listing on your travel blog, you'd get a portion of the booking fee if one of your readers clicks on the link and makes a booking. On the other hand, you might recommend a backpack on Amazon.
Links use tracking codes to ensure you're credited for a recommendation. And the best part is, the tracking cookies in each link ensures that you'll still get a commission even if the site visitor doesn't make a purchase right away. Even if weeks have passed, you'd still successfully score a small profit.
All affiliate programs are different, so it's important to explore your possibilities and see which are most beneficial for you. For example, Airbnb requires their affiliate partners to have at least one million unique monthly visitors, while there are no stipulations to be an affiliate for Amazon. Either way, one of the biggest benefits of affiliate marketing is that once you've set up your tracking links, it's a hands-off, passive way to generate revenue.