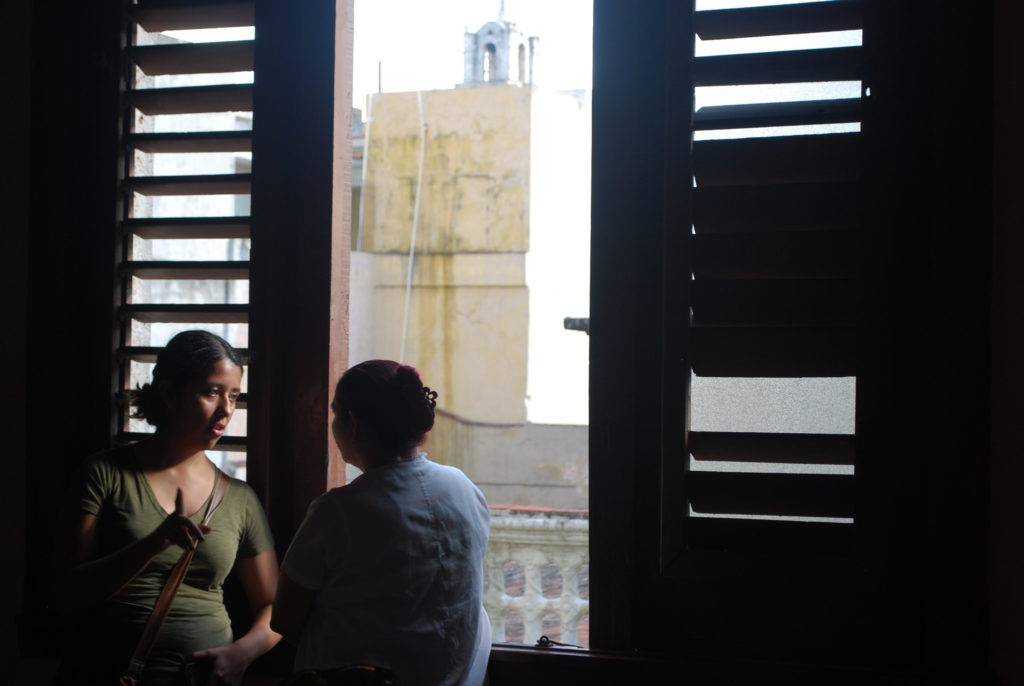 Care homes can provide the support you need and will allow you to go on living an independent life for many years. There are different kinds of care home, offering different types of support, some will be the best option for you or your loved one and some will not. To make an informed decision you need to have an overview of what services are available.
For many older people the prospect of living in a care home signals the loss of independence and can be very frightening. It does not need to be like that and an understanding of the facilities available would prevent any anxiety about living in a care home.
Independent living facilities
These facilities allow you to live independently, but in a safer and custom designed environment. Staff interaction is minimal and more a management role than care giving. They often offer community activities and events that make your transition from home living easier. After moving from a house you may have lived in for decades these allow for social interaction and offer the chance to make new friends and take up new activities. Leaving a home you have lived in for a long time will be challenging but there will be new opportunities to improve your quality of life.
Assisted living facilities
These facilities are designed for residents that can no longer perform some daily tasks themselves, staff are on hand 24-hours a day and the kind of assistance they can offer is dependent on the type of license they hold: standard, limited nursing license or extended congregate care license.
The aim of these facilities is still to encourage as much independent living as possible, but they can help everyday tasks and other needs dependent on their license.
Skilled nursing facilities
These facilities have skilled medical practitioners on-site 24-hours a day and residents will have ongoing medical conditions or disabilities that require medical support and observation. The need for such expertise means that nursing homes are the most expensive option and independence is restricted.
Aging is a problem that (if lucky enough) we all will face. The loss of independence can be hard for you to take and hard for a loved one to see. Aging relations can often put on a brave face for visitors and never want to be seen as a burden. With proper planning and an acceptance of limited capabilities it is possible to enhance the quality of your life or the life of a loved one, whether in a care home or by adapting their current home and building a care plan.
Care homes can be expensive and the quality of care necessary and desired may be beyond your means. Homes can be adapted to allow independence for longer and support can be home based, allowing you to remain in the community you are part of for as long as possible.
Related: Caring for an elderly relative
Planning for the future allows financial and emotional issues to be accounted for, rather than crisis management in the event of a fall or health scare. When adapting a home for continued use the costs can spiral, as can the costs of in-home assistance over the long term.
Many retirement communities allow for the transition from full independence to the need for nursing support on one site. This means there only needs to be one move, rather than shifting from facility to facility. It also allows for the building of long term relationships with fellow residents and staff members. Moving to a larger facility that can facilitate changing needs also offers clarity of pricing and a certain level of budget certainty.
Future planning should not just stop at finding a suitable long-term residence; cremation services and funeral services can also be planned for, budgeted for and paid for in advance. This properly supports your loved ones when they need it most. Prior planning ensures final wishes are known and carried out to the full. Much like your later years, you should still be in control.
The decision on where you want to spend your later years should always remain your decision. There are many options and choosing between them should be a planned, researched and informed choice. You can visit local care homes and retired communities and decide if it is right for you. It may be possible to try the community for a short time before committing to a decision.
If you wish to stay in your home for longer, you should look at the options for having it adapted and what local support services are available to you. You may have lived in your community for decades but communities can change around you and leave you feeling isolated. Decreased mobility and a shrinking social circle can often leave the elderly isolated at times, make sure this does not happen to you. You need to plan to stay in your own home as much as planning to move into a care home.
You might also enjoy: Signs of mental health issues