There really is no better way to make a statement in your home than a signature piece of handcrafted wood furniture. Just imagine how much you could enhance your bedroom with a custom wood bed, handcrafted by professionals who practice traditional woodworking and made just for your home. Your bedroom is your sanctuary and you deserve high-end, custom furniture in the room you retreat to at the end of a long day.
Well-cared for, hand-crafted pieces can last for years and even be handed down to one generation from the other. How wonderful would it be to have a custom wood bed to hand down to your children, something that's been built to last and that's worth refinishing or repairing down the line? When taken care of properly, a piece of hand-crafted furniture can become rich with stories and history for years to come. Buying well-constructed furniture that's built to last isn't just about having luxury furniture, it's also a smart investment. In the long run, paying more now for better-made furniture saves you the money you would spend replacing it two or three times.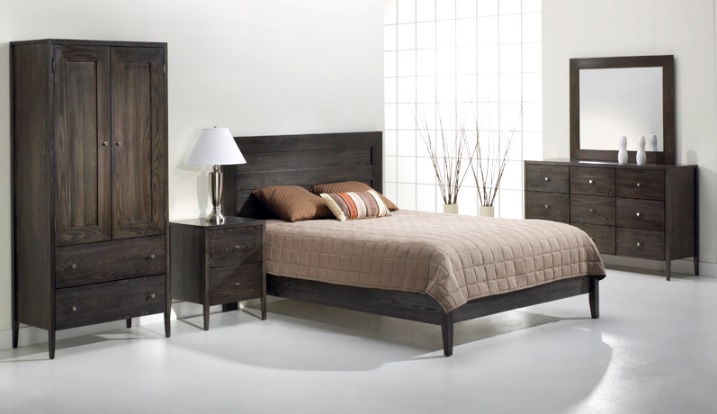 Hand-crafted wooden furniture can also make a huge statement within your home, especially when you choose a custom stain. Everyone has a pressed board coffee table or a bed frame that came from a box, but with a hand-made custom wood bed, you now own a statement piece. Show off your appreciation for real craftsmanship and visit a Toronto wood furniture maker like Woodcraft. They've been in business for over 40 years and they now have locations across the GTA in Markham, Mississauga, and Whitby.
When you're considering where to make your purchase, it's always important to consider the company's experience. You're always guaranteed a more durable and professional product from a company that's been passed down from one generation to another because of a love for the craft. The people at Toronto's Woodcraft dedicate their lives to making fine wood furniture and continue to do it because they love working with wood and building something of quality. They are proud of their work and want to give you a piece that you can be proud to showcase in your home.
You may also want to consider looking at solid wood bedroom sets that include not just the bed itself but also a cabinet and bedside table, made out of the same wood and with matching finishes. If you can't find the bedroom of your dreams at a big box store, why not have it custom made instead? Even if you're not in the market for new hand-crafted furniture, maybe you have an old family heirloom around your house that could really use a restoration. It is extremely important to make sure that your antiques and heirlooms are handled only by an experienced craftsperson. This is another situation where you truly want a company that is experienced, trustworthy, and passionate about their business. You want to be confident that your heirloom furniture is in expert hands.