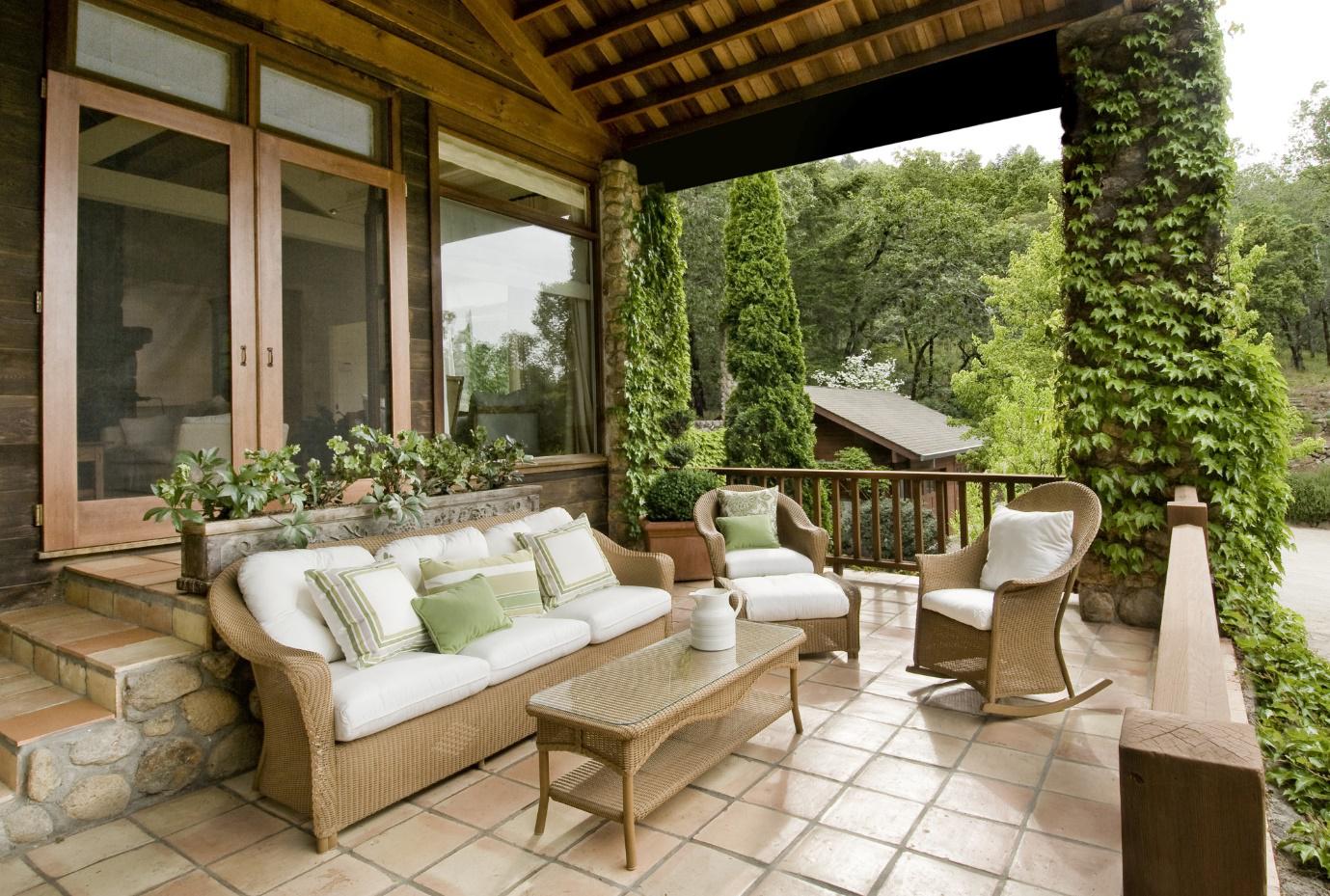 Sometimes the only vacation you need is a nap on your back porch under a canopy of trees. But this is easier said than done if your backyard isn't set up as a space for relaxation.
The key to making your space memorable is personalizing your backyard design to match your home's architecture. Here are 6 incredible backyard diy ideas.
1. Garden Living Room
Lush English gardens are captivating with their manicured hedges and perfect symmetry. But unless you're living in a 19th-century manor, there's no reason to try to mirror this perfection in your backyard.
Instead, bring the same lush green colors and plush texture to your yard with a garden living room. The seating areas make the garden worth doing.
You can use reclaimed park benches as your centerpiece for the outdoor space. Consider inexpensive concrete pavers if you prefer a hard surface surrounding your seating area.
Iron benches take spray paint well which makes it easy to customize your design. Transform an industrial looking black bench into a dark copper to contrast the surrounding flowers.
Add a trellis above with vines along the wall and large potted plants along the base. Get creative with your plant pairings to bring more texture to the area.
More plants are better but be sure to bring in symmetry when planning what's in your pots. If there are three Boxwoods on the left of the bench, add three boxwoods to the right of the bench even if the pot shapes are not the same.
2. Barbecue Kitchen
Not every backyard has the space for a complete kitchen outdoors. But this doesn't mean your dreams of becoming a master on the barbecue grill have to suffer.
Give your grill a small kitchenette to make cooking outside easier. Add two free-standing countertops on either side of your grill forming an 'L' shape.
Beneath each counter add a compact fridge, one for storing drinks and the other for storing prepped meat. The fridge might not be large enough to fully entertain an outdoor group, but it'll keep the chef refreshed while working out in the hot sun.
Your kitchen wouldn't be complete without a freestanding sink at the end of your countertop space. This is a great option if you store your barbecue tools outdoors.
You can clean the tools in the sink before putting them away under your countertops. Keep in mind that a garden hose attachment is usually required to use a free-standing outdoor sink.
3. Pallet Plant Wall
Sometimes all you need is an accent of beauty to make your backyard dreamy. If you love potted plants, put them on display with a pallet plant wall.
This accent wall is made of reclaimed pallet wood that has been sanded down and restained in a medium wood stain. Consider making the pallet wall the same height as the fence or wall where you want it installed.
If it stops short of the height of its backdrop, the dramatic impact of the wall is lost. Use colorful solid colored plant pots to make each plant stand out.
Unless you have superior rigging skills, small plants are better. It's also safer for a home with kids and pets so there's no risk of the plant pot falling and someone getting hurt.
Secure the plant pots to the pallet wall with floating plant holders purchased at your local plant nursery. This wall can be floated near an outdoor seating area if you don't have a fence and need added privacy. Make sure your tree pruning is up to date to avoid limbs falling on your wall.
4. Gravel Patio
Gravel patios are an affordable alternative to getting a custom deck built for your home. If your home didn't come with an existing patio space, you're missing out on the opportunity to entertain or lounge in your backyard space.
To create this gravel patio, you'll need to create a large raised space as you would a raised garden bed. The bed doesn't need to be more than around 12 inches off the ground to hold the gravel.
A good size for a gravel patio is around 12 feet by 12 feet in dimension. This leaves space for at least one lounge chair and side table.
If you're looking to include multiple chairs or a dining set, double the space you are building. Schedule a gravel delivery to your backyard where it can be poured and leveled into space.
As long as you didn't raise the patio too high, you shouldn't need too many bags of gravel which helps keep the cost down.
5. Water Oasis
Most of the appeal of water fountains come from their sound. If you can swing a rock waterfall in your budget, you're lucky.
But for many people, this just isn't a cost effective option for their yard. Instead, you can get the same feelings of serenity by lining a backyard walkway with water fountains.
Get creative with the heights and shapes so the fountains looked collected, not arranged. Surround the fountains with ground cover hiding any power sources along the base.
6. Outdoor Art Room
Build a wooden 'tent' over a sandbox to create an outdoor art space for your children. Use a waterproof chalkboard or whiteboard as the wall for space. Kids can create masterpieces while multi tasking with toys in the sandbox.
Make sure the erasers and writing utensils are permanently connected to the board. The art space won't be any fun without any way to write or erase the creations.
Backyard DIY Ideas
One of the many benefits of backyard diy ideas is that they can be scaled up or down based on your imagination. Include the whole family in your plans so you can bring everyone together when you lounge outdoors.
With a place to play, a place for your hobbies, and a place to relax, you'll create a memorable backyard that you won't want to leave.  For more information and tips, visit our blog for updates.