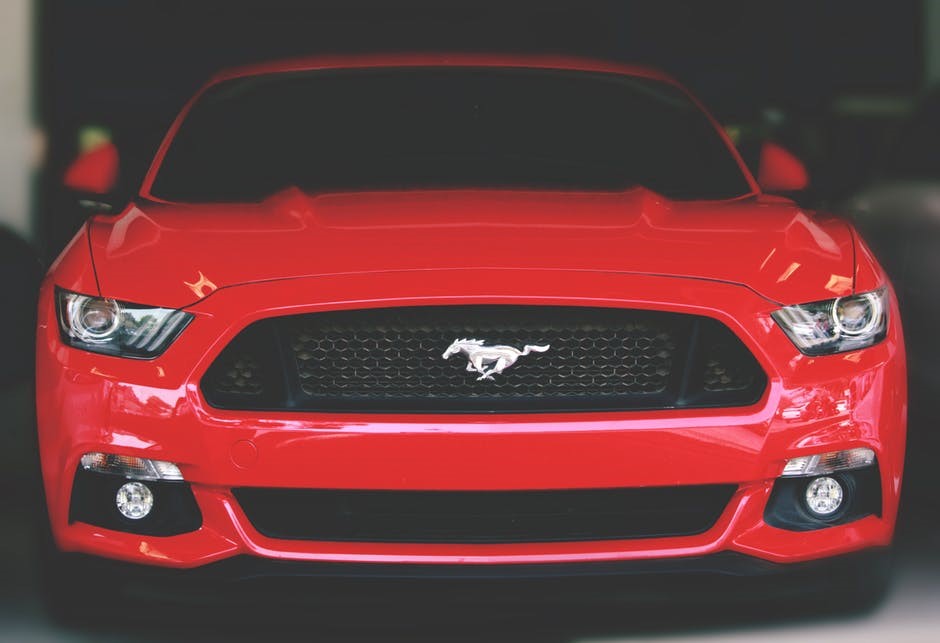 You know what it's like when your old car has reached the end of its life. The engine takes an age to turn over, the transmission is crunching, and both the seats and your temper are becoming threadbare. But shopping for a new car can be mystifying.
If you don't follow car blogs, the huge range of cars available can be all too confusing. We're here because we know which Ford cars are the best for you. Whatever your needs, whatever your wants, we've got the Ford for you.
Do you want to roll out of a dealership with a car you're going to love? Want to be the envy of your neighbors? Then read on, and get informed.
Ford Expedition
Need an SUV large enough for the whole family and their cargo? Then you're going to love the Expedition. Its trunk is large enough that it could be rented as an apartment in NYC, and if you want to take it off-road, you won't find it lacking in power.
It packs a 3.5-liter twin-turbo V6, which is hooked up to a 10-speed automatic transmission. All of this speed is counterbalanced by brakes that can stop this beast on a dime.
All three rows of seats are roomy enough for adults, and the Expedition offers the very latest tech on all models. Get in one for a test drive, and you'll have to be pried out of it. You're going to love this fun and reliable Ford.
Ford Focus RS
The hot hatchback is a thing of beauty. A car that's practical enough for everyday use, while packing sports car levels of power. While more of a European phenomenon, one of the best available, the Ford Focus RS, hit American shores.
Only a thousand 2018 Ford Focus RSs came to America, so finding one can be tricky.
These things boast a turbocharged 2.3-liter engine that produces 350 horsepower and 350 lb-ft of torque. This monstrous engine lets the RS hit 60 mph in just 4.5 seconds.
You won't need to sacrifice cargo capacity, either. This car is roomy enough for all your shopping and can be used as your daily driver with ease. It's one of the top Ford cars in recent years.
Ford F-150
Maybe you need a pickup truck for your work. Maybe you just like their style. Either way, this is the gold standard for pickups, or a used Ford F150 is not a huge investment.
These trucks have huge towing and payload capacities. If you've got a job that needs doing, whether vocational or domestic, it'll be up to the task.
The front seats are comfortable, and, depending on the model, equipped with heating and cooling. It's whisper-quiet inside too, which is great because the infotainment demands your attention. Equipped with a 4G hotspot as standard, you'll be able to enjoy all your tunes, podcasts, and radio stations in peace.
The F-150 is a legend for a reason. It marries comfort, technology, and utility together into one incredibly reliable Ford truck.
Ford Mustang
The car that started the pony car trend, you can never go wrong with a Ford Mustang. Recent models are often cheaper than classics and are chock full of incredible features.
While the V8 is the most well-loved engine choice for the Mustang, consider the Ecoboost version. Its 2.3-liter engine may take 5.5 seconds to reach 60 mph, but you'll be having too much fun to care. Its MPG is incredibly good for a muscle car, too.
Inside modern Mustangs, you'll find a whole lot of room for both drivers and passengers. Don't think that because it's a muscle car, you won't get the latest tech, either. New Mustangs feature advanced safety features and superb voice controls.
Ford Crown Victoria
This car is a blast from the past. If it instantly makes you think of police cruisers, it's understandable, a huge number were used in this role, and they weren't retired until 2013. If you don't mind its retro outline, the Crown Vic is a superb sedan.
The car is famously roomy inside, and the ride is famed for being as comfortable as a Cadillac. It's also one of the best Ford cars for overall toughness in history. The police used them for this very reason: it could survive countless crashes and hard driving without breaking down.
If you're looking for a comfortable, safe, and hardy (albeit thirsty) vehicle, consider the Crown Victoria.
Ford Edge
If you're looking for the best Ford SUV, but don't need one as big as the Expedition, we'd recommend the Edge. It's not a whole lot bigger than a normal sedan but offers sterling practicality that any driver will appreciate.
While the standard engine is great for most situations, the twin-turbo V6 is our favorite engine on this model. The interior is comfortable too, and very quiet, even at speed.
The cargo area is massive too, with 39.2 cubic feet of space behind the rear seats. For smaller families, the Edge is the ideal motoring solution.
Ford Escape
Ford's smaller SUV, the Escape, might not look like much, but it's a great drive. The SUV's punchy engine is fast, yet economical. The steering is tight, the brakes are good, and it handles like a dream.
Inside, there's a great deal of room for driver and passengers. The cabin is very quiet too, with no hints of road or wind noise, even at speed.
The generous eight-inch touchscreen controls are easy to use. There's a great deal of cargo space too, especially when the rear seats are folded down. As a cheap daily driver, we highly recommend the Escape.
Great Ford Cars: Honorable Mentions
While we don't have space to go into a great deal of detail, we thought we'd name some of our other favorite Ford cars of years:
The Galaxie, for its gorgeous looks and powerful engines.
The Thunderbird, for taking on the Corvette.
The GT, which packs insanely strong performance.
We hope you've enjoyed our list! Check out the Auto section of our blog for other great reads!