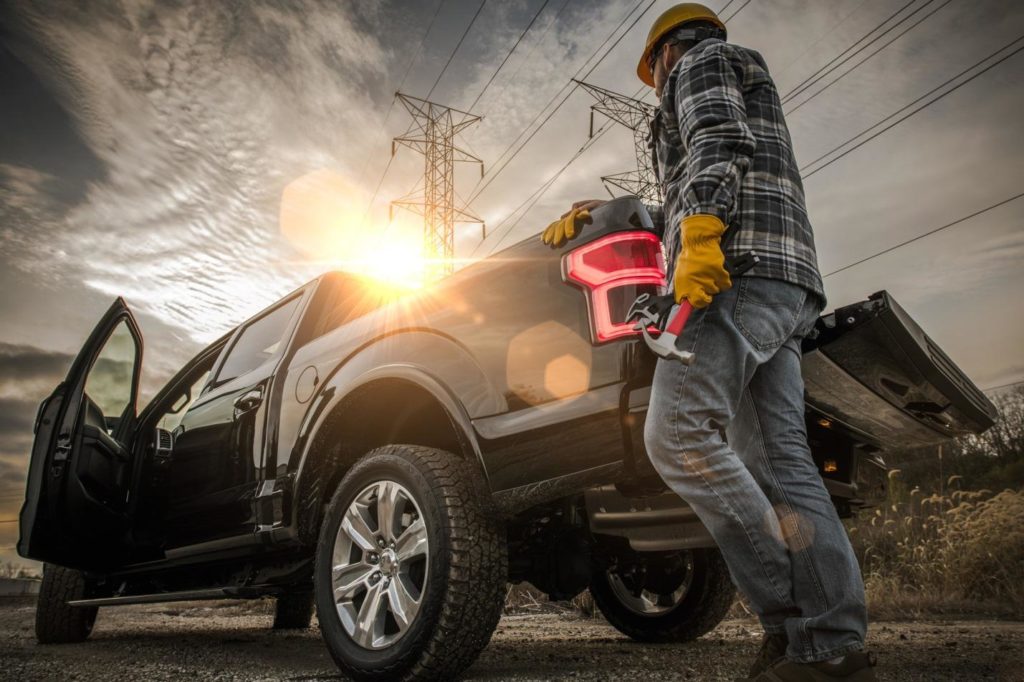 Give your truck the love it deserves with some of these awesome pickup accessories.
Back in the day, a pickup truck was akin to a workhorse. It was used by farmers to transport crops, pick up feed from town, and so on.
But now, the vehicle with a humble origin has become a hot commodity. In fact, the top 3 selling vehicles are all pickups.
Here is a list of our top 10 best pickup accessories for you to make owning a truck even better.
1.Waterproof Seat Covers
One of the best truck upgrades you can get is fitted seat covers. We're not talking the velcro ones that kind of cover most of the seat.
We're talking put them on once and never have to think about them again, waterproof, universal seat covers. No matter if you're paint or mud-splattered, you can hop in your truck without worrying that you're damaging your upholstery.
This is one of those must-have truck accessories for people who may re-sell their trucks down the road. Or for those who like to keep their ride in mint condition.
Not only that, waterproof seat covers look good and feel good too. They also repel liquids (from coffee spills to toddler cup leaks).
So go ahead and bring your kids and pets in the truck with you. Your interior can take it.
2. Truck Bed Cover
Another one of the best truck accessories is a truck bed cover. Nothing else can make your truck look as slick and provide you with the maximum protection from the elements.
No matter what size or style you want, there are many options to choose from. The best thing about bed covers is that they look solid on top but can easily be rolled up in a hurry.
This makes the bed cover much more versatile compared to other bed covers. Also, there's no need to drill a single thing. Installation is simple and doesn't alter your truck at all.
The vinyl will keep your belongings dry in everything but the most torrential rains.
3. Side Steps
Do you or your family members ever have a hard time getting into your truck? Side steps are the perfect solution.
If you don't want to get running boards but need a leg up, side steps are a good option. The Bully side steps are made from a single piece of aluminum metal, allowing them to support up to 350lbs.
This option is also universal. It fits any model of truck.
With a drill and just a few minutes of time, you can have these sturdy steps installed on your truck. Each step measures 9.5″ and gives you 6.5″ of step room.
This is a good-looking and sturdy way to make getting into the truck easy for you or passengers.
4. Tow Hitch
If you plan to tow anything, a tow hitch is a must. Even if you don't plan on towing, a tow hitch helps with the resale value of your truck.
Tow hitches are regulated. Look for the stickers that indicate how strong they are, and how much they're rated to tow.
A handy truck upgrade is a set of wireless tow lights. This means you won't have to run tow light cords in the dark, on a cold, rainy day.
You can expect excellent visibility with these high-powered lights. For the occasional tow or for constant towing, this is a must-have truck accessory.
6. Bed Ladder
If you don't have a bed ladder for your truck yet, what are you waiting for? If you are regularly climbing in and out of the back of your truck, a bed ladder will be a godsend.
Save your knees and back and avoid the struggle to grab what you need from the back of the truck.
Most bed ladders attach to your tailgate with a secure hinge. When you're not using it, you can simply fold the ladder out of the way.
It extends so that it rests against the ground securely and most can support up to 300 pounds.
Be aware that bed ladders are sometimes prone to rust. You can keep yours looking as good as new with a coat of rust-proof protection spray.
7. Storage Box
You probably already have several toolboxes. When you have a few in the back of your truck they limit your storage space. Worse, they can slide around while you drive and jumble the contents so that's it harder to find the tool you need.
A lockable toolbox fits into the sides of your truck bed, right over the fenders. You actually attach it to the bed with bolts and hinges. This reduces the risk of theft and prevents your tools from sliding around.
Also, because it uses up wasted space, it frees up your truck bed for your other cargo.
8. WeatherTech Floor Liners
Weather-proof floor liners are way better than your standard rubber mats.
Their unique shape traps dirt and debris so that your carpets stay clean even with mud, snow, sand, salt, and anything that you might track in on your boots.
You can load your tools and materials on top of the mats without worrying about pulling or damaging your carpet.
Plus, these mats go right to the edge of your interiors. In fact, they are laser measured to protect the front, back and even up the sides of your vehicle's footwell for 100% coverage.
9. Bed Lights
At some point, you will be working in your truck bed in the dark, guaranteed. It's easy to lose things or get hurt if you can't see.
One of the best, cool truck accessories is bed lights. You can install LED lights underneath the bed lip to keep them out of the weather.
Unless you are an expert in electrical wiring, be sure to pay a pro to install these for you.
10. Tie Downs
One of the reasons you got a truck is because you want to be able to transport big items.
Tie-downs help you make sure that your new dresser or dishwasher stays where it should. Most built-in tie-downs are limited because they can't be moved, are too lightweight or simply aren't enough.
So you may want to install your own ones for more options.
Enjoy Your Decked Out Truck with These Pickup Accessories
Thanks for reading! We hope this list of 10 top pickup accessories helps you customize your truck in a way that suits you best.
Be sure to come back here soon for all kinds of interesting articles.