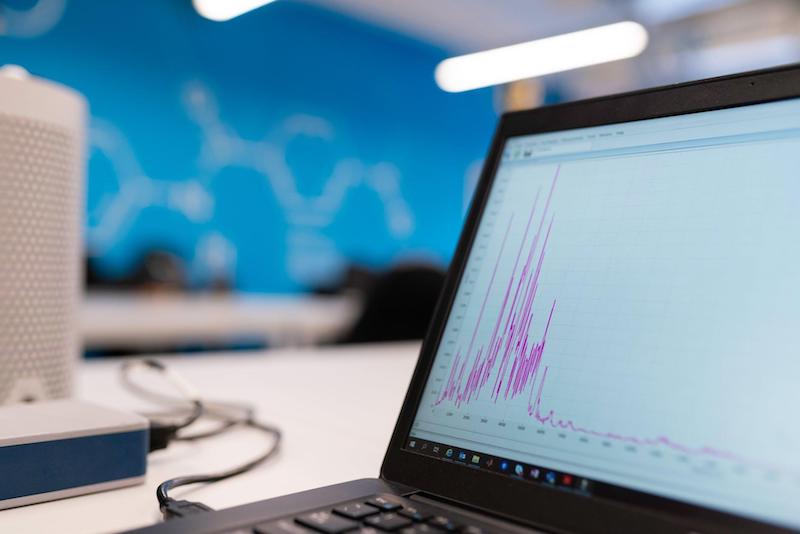 In an era of highly competitive markets and volatile trends, it has become essential to learn business growth strategies that would pay off long-term. It's vital to understand how the modern business world operates, regardless of whether you are setting up a new business or taking over the reins of an existing one. As a start, let's explain what a business growth strategy is.
What is a Business Growth Strategy?
Growth strategies are short-term or long-term plans for expanding a business. A vision sets the direction for the business and makes it possible for employees to grow the firm's market share.
Formulating a successful business growth strategy requires you to have in-depth knowledge of your service, product, customer base, and customer behavior. Strategic business decisions pay long-term dividends and are gained through quantifiable data access via social media and technological tools. Those with expert knowledge grasp these trends to design an effective business expansion strategy. 
How to Start the Journey of Creating a Perfect Business Growth Strategy? 
The first step towards a successful business journey is to gain the right knowledge of it. Don't fret if you already don't have a degree in the right field. Professional skills come on top of everything, even education. If you have a good command over the business market and the nature of business, you can do well in spiking up your profits. However, polishing skills with a bit of academic knowledge doesn't seem like a bad option either. 
Thanks to the advancing educational field, there are now several short course or degree programs available online, allowing leading business students to gain the respective knowledge without disrupting their work schedules. Prospective students can unlock their analytical potential by enrolling in online masters in analytics. The programs will provide you with the tools for not only collecting and analyzing data but also turning it into actionable insights for gaining a competitive advantage.
Once you have the right skills to make data-driven strategies, you can get right down to them. Let us explore the eight basic business growth strategies every industrialist should be familiar with for a successful business setup. 
Product Development
Introducing new products or upgrading existing products is one of the best business growth strategies. 
However, keep in mind that your upgraded product must address the existing problems of the previous version. A product upgrade also carries the potential of reaching out to customers who otherwise wouldn't be interested in the product. 
For example, Apple keeps up with the latest technologies by introducing new models to keep customers interested.
Product Differentiation
Product differentiation highlights the different features, design, durability, warranty period, etc., of a product or a service. A Unique and explanatory description will give your product a competitive edge over others and help establish brand loyalty.
Market Development
Market development involves selling products to new market segments, such as tapping into new demographics, new industries, etc. While it is a common sales-focused strategy, it is quite effective.
Word-of-the-mouth referrals can prove beneficial in the market as they reach customers from trusted sources. They tend to buy new products after reading reviews from their friends rather than getting sucked into paid advertisements. 
Market Disruption
Market disruption creates your brand identity in an existing market and well-established industry by taking a risk and doing out-of-the-box things. 
Study the existing market and create a unique business model, integrate technology, etc., to make your product stand out. Applying this strategy after careful analysis of the market trends can lead to outstanding results. 
Market Penetration
Market penetration is different from market development as it focuses on selling existing products to existing customers. 
You can use a market penetration strategy by introducing discounted deals via advertisements. For instance, you can introduce special editions of the same in-nature products like utensils essential for making festive meals for the holidays in the form of Christmas bundles.
Business Partnerships
The best way to outreach an audience is via business collaborations. 
Creating business partnerships enables companies to expand into markets. They get reach from where their partners offer their products or services. Both companies mutually benefit from the collaboration by gaining access to their strategic partners' customers and leveraging their brands' goodwill.
Acquisitions
If you have capital or investment, the best way to increase your market share is to acquire your competitor. A perfect example of this business growth strategy is Facebook's acquisition of WhatsApp and Instagram shares. 
By acquiring an existing company, you can expand your customer base in a relatively short amount and leverage its technologies and resources. Competition won't be an issue after the acquisition, either. 
The same is with rollups, where several small businesses are rolled into one to achieve cost savings and sales growth.
Organic Growth
Organic growth is a reliable strategy to grow your business on social media by using your resources, expertise, content, and relationships. Where inorganic growth comes from the likes of paid ads, organic growth helps build strong, long-lasting customer bases that are not dependent on paid advertising. 
So, when your advertising revenue drops to zero, you don't have to worry about losing customers. It is also a good strategy for startups that are usually small businesses.
Final Thoughts 
Starting a new venture or running an established business is not easy, but selecting the right business growth strategy can help you achieve your business goals. Always choose a growth strategy that aligns with your company's goals, vision, budget, and competition. With determination and careful analysis of market trends based on analytical data and business insights, you can reach success in no time.
When introducing a new business strategy, it is crucial to make your team feel confident to give their best. However, if it fails to yield the intended results, it is unnecessary to continue. For example, you could change your management style, hire new managers, or improve your skills to develop business growth ideas. You can even adopt several business growth strategies to reduce risk and maximize market share expansion.