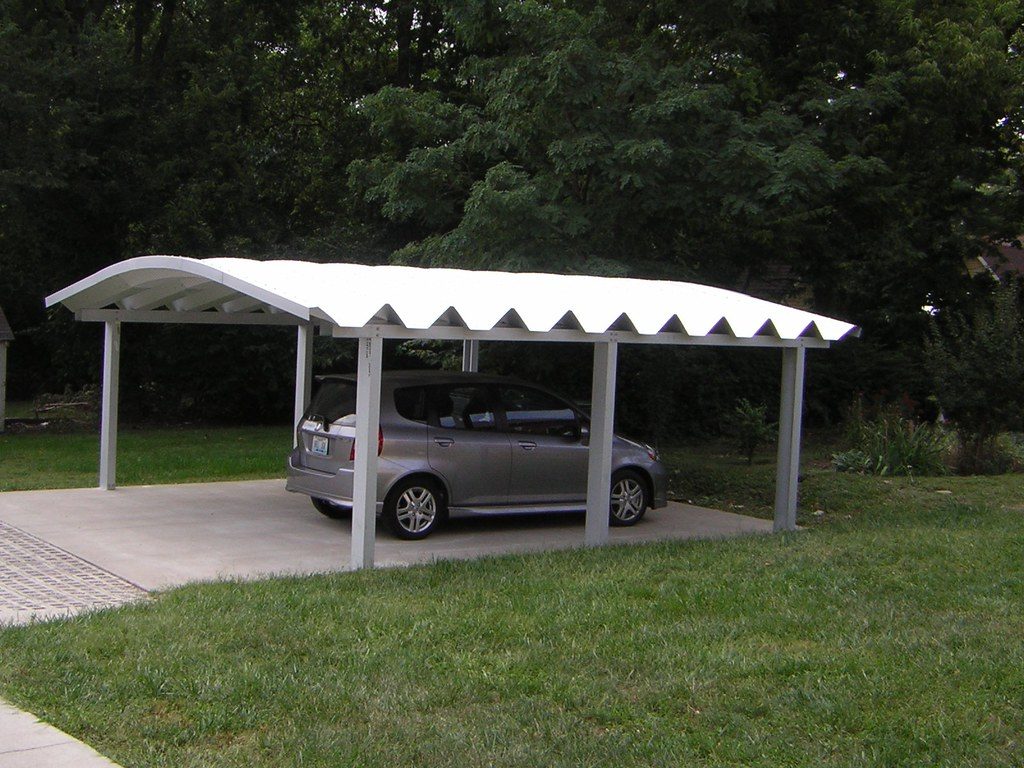 If you need a fresh idea to add more value and fun to your home or property, there is no way you can go wrong with a carport. Unsure of how a carport can make your home or property more fun and functional? Here are seven fresh ideas to help inspire you.
Carport Garage – Regardless of whether your home has a garage or not, adding a carport to your property helps to provide a covered area to keep additional vehicles out of the way from direct sunlight, heat, and ultraviolet rays. With a carport, you can help to prevent fading and sun damage to the exterior and interior of your vehicles.
Covered Patio – If you've ever dreamed of having a covered patio at your home, a carport is an excellent solution for the space of your dreams. With protection from the sun and open-sided styling, you get to enjoy the fresh breeze without having to sit in direct sunlight. For a personal and like-home feel, feel free to decorate with your favorite outdoor furniture, potted plants, and decorative lighting.
Additional Business Space – If you own or operate a business, having additional covered space on your property can be useful in many ways. For instance, if you are a shopkeeper, you can use a carport to provide for display or outside storage requirements. This shelter helps to keep your customers and any items you store outside out of the way of direct sunlight or other inclement weather conditions. If you run a machine shop or automotive repair business, a carport gives you extra covered areas outdoors for keeping cars, trucks, vans, and other business equipment. For agricultural activities, carports and combination buildings provide ideal space for storing your farm equipment.
Covered Dock Space – Carports offer an excellent solution for adding covered dock space to your boat slip. As you can imagine, this helps to make any time you spend at the docks a more comfortable and enjoyable experience for everyone. You don't even need to take your boat out to enjoy it! A carport can easily get installed at your dock, providing a decent amount of coverage from the sun if you're doing work or you need an afternoon away from the workaday world.
Outdoor Entertainment Venue – If you love to have company and entertain, installing a sturdy carport offers a way to create a custom outdoor entertainment venue for family and friends to gather. Use picnic tables, and custom benches to make sure there is enough seating for everyone. Keep your BBQ grill close to host an outstanding space for parties or other special occasions. If you have a swimming pool, a carport adds a beautiful space for your family and guests to enjoy some shade between dips in the pool.
Outdoor Work Area – Sometimes it feels better to work outside. A sturdy carport provides a sheltered area that works perfectly to provide space for any work projects you want to finish outside, whether you are working on car repairs or you're building hobby airplanes. Instead of having to languish in the sun, you get the benefits of working in a sheltered space out of the sun and other weather conditions.
Greenhouse – Have you ever wanted to grow flowers, fruits, and vegetables? If so, with a few modifications, you can turn your carport into a fully functional greenhouse to help fuel your green thumb. Not only can this provide you with protected and ideal growing conditions during the regular growing season, but it can also extend the growing season into months that are traditionally not as ideal for growing. No matter whether you want to live more sustainably, or you want to increase your income by selling the fruits of your labor; a greenhouse is helpful.
There are nearly limitless ways to put a carport to use on your property, and we hope the seven approaches mentioned in this article help to inspire you.
With multiple sizes and configurations available from ShedQuotes you can easily create a structure that complements your existing property and your lifestyle. Built for the rugged Australian lifestyle, you can rely on these durable and attractive structures to provide the space you need to enjoy life more fully.