Finding the next growth industry is not always easy, with subtle shifts in innovation often driving significant progress in unexpected markets.
Identifying which areas of business are going to enjoy success before it happens is the key to making money in industry and on the stock market, but it is a skill that not many people possess.
Read on as we look at six booming industries we believe will be worth watching in 2019.
Renewable energy
The price of renewable energy has become more affordable in recent years, meaning that green power is now being seen as a more feasible option for many countries and companies.
The European Union has raised its target of having almost a third of its total energy use being green power by 2030, highlighting the industry's potential for growth.
Samsung is amongst numerous big companies who are backing the industry, having committed to using only renewable power in the United States, Europe and China by 2020.
The renewable energy market is already worth over $1.35 billion and, with never-ending sources to tap into, the industry is sure to boom over the coming years.
Hemp-CBD market
The cannabis industry in the US is expected to reach $20bn by 2020, but a spin-off market could top that figure all on its own in the near future. Researchers from the Brightfield Group have claimed that the hemp-CBD market alone could hit $22bn by 2022.
CBD, a non-psychoactive cannabinoid found in cannabis, has enjoyed a huge surge in popularity over the past few years. It has been shown to help with numerous conditions including anxiety, multiple sclerosis and epilepsy.
Almost every sector that sells the product should benefit over the next few years, no doubt sparking a huge increase in the number of CBD companies entering the marketplace.
As consumers move away from pharmaceutical companies and look for natural remedies, CBD seems certain to be the drug of the future – making the industry well worth keeping an eye on.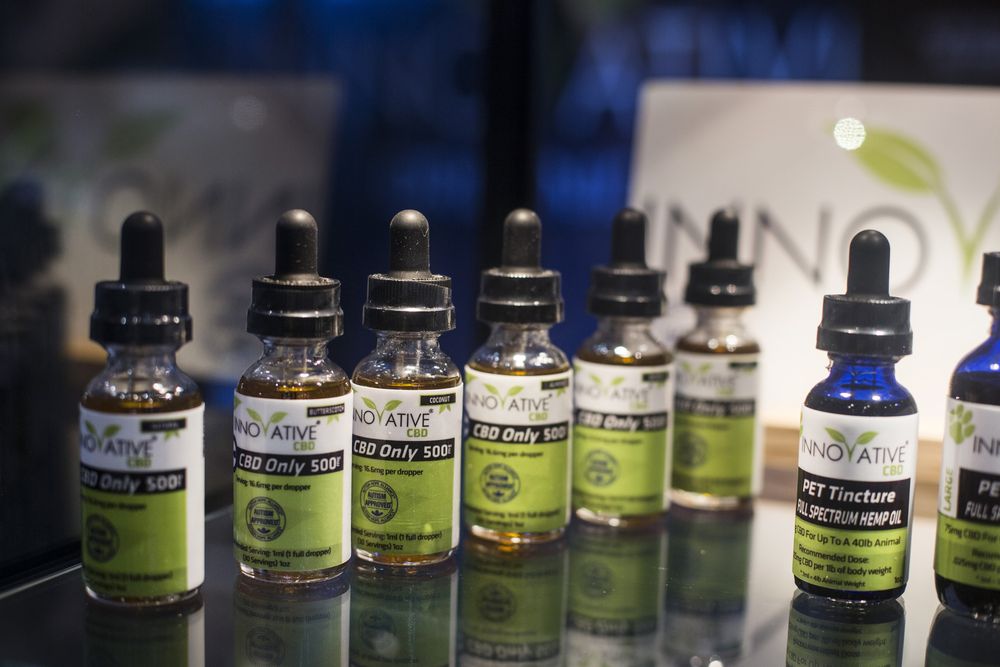 Education technology
The global education technology market is in the midst of rapid growth, with industry experts claiming the sector will be worth around $41bn by 2022.
The industry has seen dramatic changes in the past decade and is still undergoing radical process changes in the delivery of its products and services.
Advancements in technology and innovations are changing the landscape and increasing the need for cost-effective education solutions.
Many academic institutions now provide off-campus licenses for software, repositories for course and study materials and online course catalogues.
This has resulted in a wider acceptance of digital methods of learning, giving a massive financial boost to the education technology market which seems sure to continue for many years.
Virtual reality
First introduced in the early 1990s, the virtual reality industry has boomed massively in recent times. Primarily linked with entertainment, VR has many other practical uses.
It is already utilised by various branches of the armed forces, in sport as a training aid and even in mental health to help patients deal with past trauma and severe phobias.
According to Statista, the consumer VR software and hardware market size worldwide is expected to increase by over $10bn during the next four years.
The market's rapid growth makes it an extremely successful and fast growing industry not only to be in, but also to invest in.
Synthetic lubricants
Analysis of the global automotive lubricants industry has found that strong growth is being registered by alternative products such as bio-based, re-refined and synthetic lubricants.
More stringent environmental regulations and increasing vehicle performance standards will lead to expansion in synthetic and bio-based lubricant use over the next few years.
Consumers are showing an increased willingness to pay a higher price in exchange for better fuel economy and greater engine wear protection, which leads to fewer oil changes in the long run.
With the Paris Climate Accord introducing even more environmental regulations an increasing number of automobile manufacturers are switching to synthetic lubricants, driving further financial growth in the market.
Security Drones
Security drones have been used extensively by the military, but they are now infiltrating many other areas of everyday life.
They were utilised during the aftermath of Hurricane Harvey, with emergency workers checking the unnavigable floodwaters in Houston for survivors.
Still in the early stages of development, innovations in drone technologies and changes to regulations in their use will undoubtedly drive major financial growth in the sector.
Stanley Black & Decker are one company who have identified the possibilities within the industry, recently partnering with drone manufacturer Sunflower Labs to grow its security business.
This is an exciting development for the industry, making security drones an essential market to watch during the next few years.