There is nothing worse than being stuck on the side of the road with a flat tire and not knowing what to do. Click here to learn all about changing a flat tire.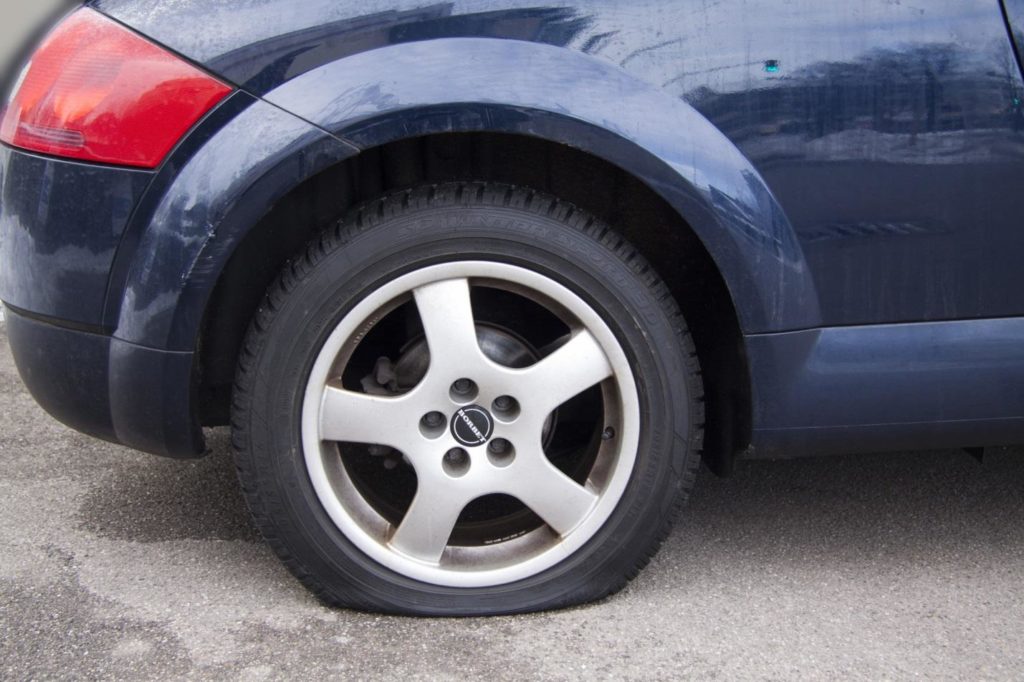 Changing a flat tire is both a rite of passage and a necessity for any automobile owner.
You need to be able to switch out a flat or torn tire for a fresh spare tire at a moment's notice. By making sure that you have the tools for the job and the practices to do it safely, you will be able to be a safer driver and vehicle owner.
To learn how to handle this properly, read on.
1. Get As Far Out of the Roadway as Possible
When you're looking into changing a flat tire, the first rule is to get as far out of the roadway as you can.
This will keep you safe and make sure that you don't get injured by passing vehicles or debris. Once you notice that you're blowing a flat, put on your hazard lights and look into your mirrors so that you can carefully ease off of the road.
From here, make sure you put your car in park and use the emergency brake.
2. Make Yourself Highly Visible
Once you are safely out of the roadway, make yourself as highly visible as possible.
Doing this allows you to avoid injuries and accidents. In addition to the hazard lights, get some flares or reflectors and set them up around your vehicle so that other drivers see you.
Keep a fluorescent jacket in your car as well for these situations, so that passersby and drivers can see you at night. You should also consider calling emergency assistance in the state that you're in.
They may be able to close the road or come out and help you.
3. Invest in a Quality Jack and Some Jack Stands
When you have a durable jack that can support your vehicle's weight, and some high-quality jackstands, you can easily change your tire.
A floor jack will quickly lift your car and hold it in place without you having to wear out your arm and shoulders constantly cranking. It's worth the little bit of extra money that you'll pay.
Arrange the jack stands evenly so that it can support your car.
4. Take Your Time and Focus on Each Part of the Tire Change
It's important that you never rush through any steps.
Since you're lifting part of your vehicle off the ground, you can't afford to accidentally make it slip and come crashing down. Stay present and root out any distractions as you remove each lug nut and pull the flat tire off.
Carefully line up the spare tire as well, and be especially careful not to lose any of the removable parts.
5. Get Lots of Practice Changing a Tire
With some repetition, you can learn how to do absolutely anything.
Take some time out over a weekend to swap out your tire a few times. Knowing you can do it will take the stress out of the situation when you have to change a tire in a pressure situation.
Use These Tips When Changing a Flat Tire
Use these points anytime you need to change a tire. This way, you will be safer as a driver and a vehicle owner.
When you follow these tips, changing a flat tire safely is no problem. Stick to our site to learn more automotive tips and news.