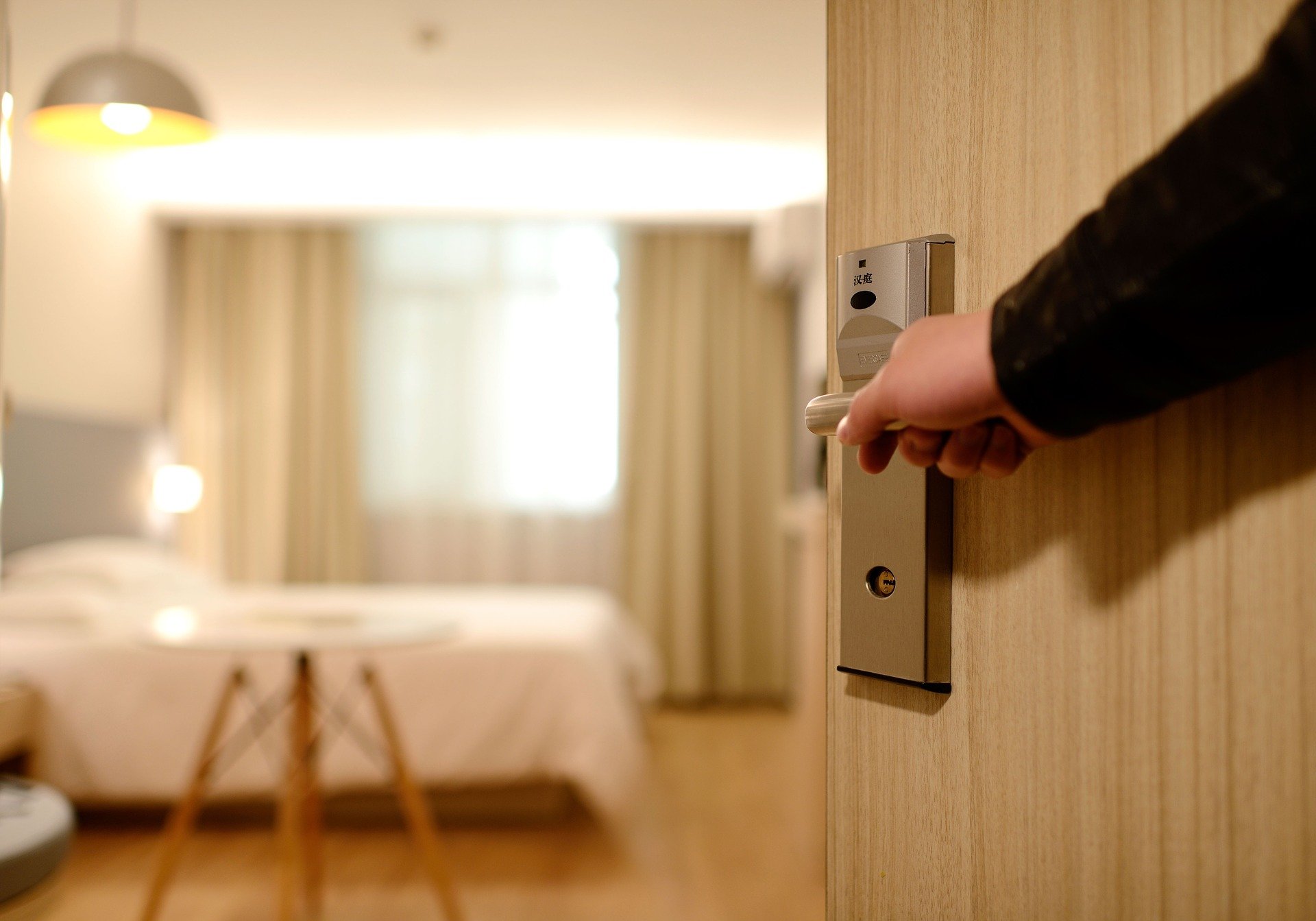 You know those people who travel all the time for their job, and never seem to have to pay for anything? We call them "travel pros," and they've learned the hacks to combine business with the enjoyment of life.
Your job description might not be on par with those pros who are always on the road. But when you have to travel overnight for work, you should be able to get those hotel upgrades and luxuries, too, right?
With these four amazing hotel hacks, you don't have to be a pro to get treated like one. Use one or all of them the next time you head out for a business trip.
1. Stay Loyal
Is there a hotel chain you know is clean, safe, and comfortable? Sign up for their loyalty program and use them as often as possible. 
Incentive and reward programs are used by every major hotel chain as a way to show their appreciation for loyal guests. Everyone else is getting points and using them; why not you?
Instead of signing up for every chain and using them each randomly, stick with your absolute favorite. This way, you're continually accumulating points and earning privileges. If it's a reputable and popular brand, your company's travel policies shouldn't have a problem with your choice.
When you're loyal, you move up in the ranks of the loyalty program's tiers. Over time, you'll get perks like free breakfast (and not the continental buffet kind) and room upgrades.
Bonus points can be used for free stays for your personal trips and/or discounts and free goodies. The more often you stay, the better your rewards become!
2. Be Nice (and Ask for Those Upgrades)
Common courtesy isn't always as common as you'd think. The staff at your hotel often deal with a lot of complaints. When you're friendly at check-in and beyond, you stand out.
You don't have to be overly outgoing. A smile and friendly greeting go a long way. While you're introducing yourself and checking in, slide in a simple, "Are there any upgrades available?" The worst that can happen is they say no!
If there are any issues with your room, remember, it's not the staff's fault. However, they are the ones who can make your problem go away or stick you with dealing with it. 
It's not unheard of that a rude guest is stuck in a room that smells or doesn't have air conditioning because the hotel is "overbooked." But if you're friendly, you might be surprised at how they find a new room or fix the issue for you quickly!
3. Call Ahead Before You Make Plans
Your company is having a big event, and there will be a lot of guests at the hotel. You're prepared for that. And you might even be mentally prepared for the team-building activities because you read this list of what to expect from Hotel Engine.
But by calling the hotel ahead, you'll learn whether or not there are other major events going on, too. 
If there's a popular concert or big game scheduled, you can expect massive traffic and long lines. Rental car prices will skyrocket. You'll need reservations at your favorite restaurants.
The hotel concierge is your point person. A friendly call to them will help you prepare your reservations and activity planning well in advance.
4. Use the Hotel Freebies
The amenities you see aren't the only ones available. You have to know how to ask for them, though.
Let's start with the toiletries in your room, for instance. The higher-end hotels will have luxury brands. Their website usually shows what you can expect to find in your room when you get there.
If you like the brand, you don't need to pack your own shampoo, conditioner, and soap. If you run out, call Housekeeping or the front desk and ask for more. They'll also spot you a free toothbrush, razor, toothpaste, and mouthwash. 
Ask for the Extras
Packing for trips can be tough if you are limited on space. Before you spend the extra money to check a bag for your straightener and hairdryer, call the hotel!
Customer service and satisfaction are a huge deal in the hospitality industry. To stand out from the crowd, some hotels provide everything from extra chargers to hair styling accessories.
These aren't going to be given to every guest who books a room. If you need something, though, don't hesitate to ask. 
You're not "bothering" the staff. And if you enjoy the guest service, a positive review (with a specific helpful person's name if you remember it) on Yelp or their site is worth the effort.
Conclusion
Just because you have to do some work while you're out of town doesn't mean you can't enjoy the trip. Whether you're staying in a luxury hotel or a budget one, use these tips to make the most of your stay.