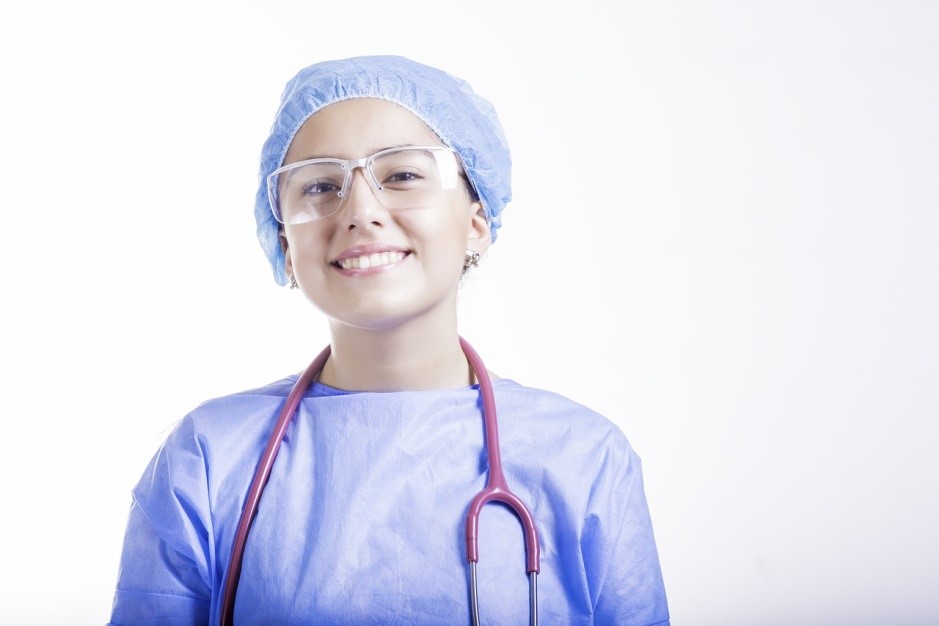 After getting through university and getting your bachelor's degree, the last thing you would want to hear or think is to study further. It is like having to go through all that hard work, and more sleepless nights all over again. However, with time, you gradually begin considering the option, looking at all the increased benefits.
For someone in the healthcare industry, too much knowledge is never enough. Being a doctor or a nurse, you always have to stay updated to all the latest researches, diseases, and medicines. From the day nurses receive their Associate Degree in Nursing (ADN) along with a Registered Nurse Licence (RN) or Bachelors of Science in Nursing (BSN), the first thing that might go through the mind is, "Do I need to get a master's in nursing." The answer to this is entirely up to you if you want to increase the privileges, then getting an MSN would not hurt. Sure, you would have to pass through the struggle, but it would be all worth it in the end.
Still skeptical as to why you still need it? Well, we broke down the benefits, so it is easier for you to make a decision. Here are some incentives to make you go for a master's degree in nursing with all the confidence in the world.
Specialization
One of the advantages of a master's in this profession is that the path of specialization clears up. You would be allowed to gain experience as per your choice of a particular line of work. Having a master's degree, you can apply for a job as an acute care nurse practitioner, psychiatric nurse practitioner, or a family nurse practitioner.
Apart from this, you would be able to enter one of the highly regarded medical fields, which is anesthesiology. Being a certified nurse anesthetist, you can easily earn around $150,000 per annum, whereas chief nurses make up to $180,000 per annum.
Choice Of Online Degree Programs
If you do not have the strength and time to go back to school but still want to have a master's degree, then fear no more. You always have the choice to study online. There are many Online AGNP Programs and master's degree programs for you to choose from. The best part, you get to decide when you want to study. Attend lectures, go through assignments, and complete your homework as per your time table. A bonus, you also get to choose the school you want to study from across the country in the comfort of your own home.
Salary Benefits
This here now is the main reason why the majority of you would opt for an MSN degree, and why would not you. Who would not like some extra cash inflow into your account? The average salary of an MSN is relatively higher as compared to an RN. A rough salary of an RN is $33 per hour, making it around $69,000 a year. Seems like a respectable salary package.
Let us take a peek at the average salary after having an MSN degree. A nurse practitioner and a nurse-midwife can make up to $45 an hour, making it a total of $90,000 a year. If you plan on being an anesthetist, you can earn up to $180,000 per year. The salary of a nurse depends upon the qualification, higher training and greater responsibility. And to be clear, $45 an hour is just a start, in no time you can earn up to $80-$90 an hour. For the per annum salary, do the math. Still, having doubts about getting another degree?
Doctorate
If you are someone who has set some serious career goals, then getting an MSN degree is your gateway to your dreams. Earning a PhD in nursing or doctor of nursing gives you a chance to expand career paths and fulfil goals. It can also earn you a leadership position in the nursing field. But to get the doctorate, you have to get an MSN degree, and you cannot skip through it.
Nurse Educator
If you dreamt of being an educator, and MSN degree can also help you make it come true. Nurse educators work in universities, nursing schools, vocational schools, and hospitals. The satisfaction of transmitting your knowledge to the upcoming generation for them to pursue their career goals is something words cannot explain.
Work Facilities
The one with more qualifications always has the upper hand. An MSN holder is considered as the most experienced nurse in the workplace. Having that advantage, they can enjoy work facilities with flexible shifts and a more relaxing period as compared to the RN or BSN nurses.
Job Opportunities
With an MSN degree, you would be able to progress faster as compared to the lower-level nurse positions. According to the Bureau of Labour Statistics, by 2026, the position for registered nurses would increase by 15% whereas, advance practice registered nurses will increase by 36% in the same period. So you do not have to worry about unemployment in the future.
Career Advancement
Ever wanted to be the boss? Then you should have a strong consideration in earning an MSN degree. This is not just about specialization. In your MSN programs, you would be taught management strategies and advanced clinical skills that give you the ability to supervise employees. You will then be able to run departments and lead the nursing teams. Sometimes, employers will agree on paying for the MSN so that you could up your position in your workplace.
Longer Career Plan
Being an RN means working for longer hours and shifts. You would often end up in a high-stress environment. Thus, you might adopt health-related issues like back pain, which would restrict you from working in older age. But if you have an MSN degree, the situation might be the total opposite. The duties would be less strenuous, and you can keep your job for a longer time.
THE CONCLUDING REMARKS
Apart from all the work-related benefits, the most significant benefit you will have is self-satisfaction. Everyone has dreams of achieving an admirable goal. Do not stop there and give up on the opportunities that land before you. Nothing in life can be achieved without a little hard work.