For most of us, our home is our safe haven and comfort zone. Manifesting your dream home can be tricky, knowing that not everything we wish for will come true. However, with the market variety, the endless amount of online designs, and the inspiration social media offers us, there is more than one way to make your dream home come to life.
During the process of manifesting the house you have always been wishing for, you will realize that the journey of creating one will help you get to know yourself better and find out what you truly love. Whether you are thinking of renovating or buying a new home, there are several tips you need to keep in mind when you are about to make a purchase or when you are about to redecorate.
For Renovators
Before going for any task, setting and establishing a budget should always be in any goal statement. For house renovations, make sure you create a list that starts with what you can afford and the necessities. Check how the cost of your overall house aligns with the wishes you have in mind. You might want to use Excel worksheets to fill in those details, and continue to adjust and modify them as you are working on your project.
Go for reflections of seasons
An easy and budget-friendly way of redecorating your home is reflecting seasonal changes in your house. During summers, you can add plants, flowers, and vibrant colors. In winter, you can go for warmer accessories and add throws on couches. Make sure you make the necessary changes to your house before every season. For instance, you might want to clean your gutters when it's fall to avoid leaves cluttering. To learn more about fall upgrades, click here to find out what upgrades and repairs can better the condition of your house. When your house is in good shape, it will be easily sold when it is time to move out.
Change an old neglected house
While you are on the look for a new house, you might come across an old place that you can picture yourself transforming. Sometimes, very old houses can have everything you need when it comes to space and the surrounding land; all it needs is just a little bit of work. Maybe you have found one by the lake or one in the mountains. Once you find something that fits your criteria, claim it as your own and build your dreams.
Tip: make sure the old house you've set your heart on does not require too many repairs, so you don't end up paying a fortune on the renovations.
For Buyers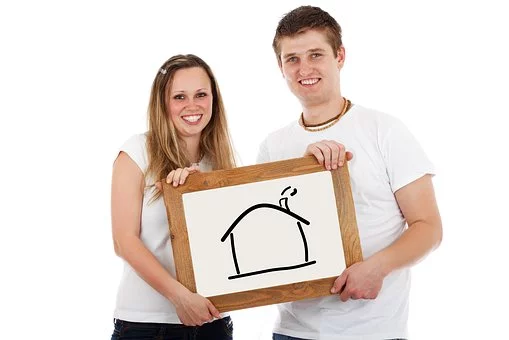 Visit many homes and be picky
If you really want to get a good deal, then you might want to visit as many homes as you can to find the best deal for you. Don't settle for something that just feels good enough, or one that feels convenient for now. Also, try not to fall into the trap of buying on impulse or when you are under pressure. Remember, it will take you time to find your dream home. You can work with a real-estate agent, who can help you find the place that fits your budget and matches your needs.
When you finally set your mind on a house, you might want to speed up the purchasing process before it is too late. You need to prepare yourself with a proper financial plan that will make you the best potential buyer for home owners and real-estate agents. Merely looking at open houses might not be enough when you're not ready with the money that qualifies you to make the purchase. Being financially prepared will also leave a good impression on home sellers.
When you're about to buy a house, make sure you plan for your future. If you intend to have kids, start thinking of how many rooms you will be needing and the space that will fit your family. Don't just consider what works for you now, but what works for now and the future. You will most likely spend the coming 6 to 7 years in that house, so make your choice carefully.
You do not have to be the wealthiest person out there to get your dream home. Sometimes, all it takes is proper planning and having creative ideas and good negotiation skills. Although the process can be a bumpy ride, you will realize how fun it can get and how closer you will feel to the house you have always wished for. We know you can't wait for your housewarming party, so follow these tips so you can settle in the right place for you soon.