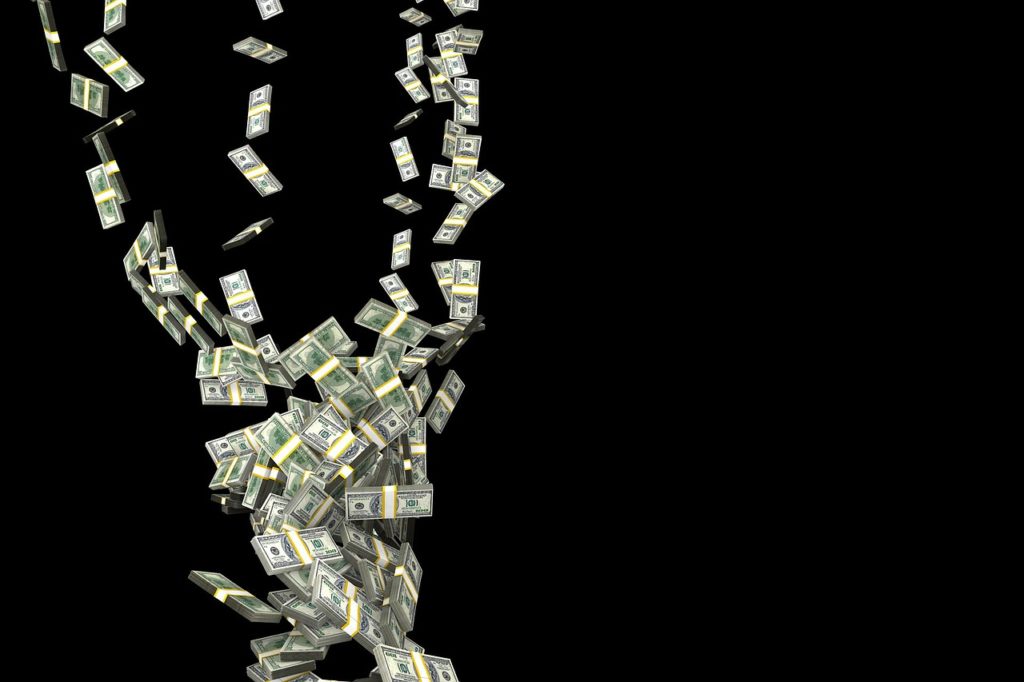 If you are looking to step into the world of real money online casinos in 2019, you are in for quite a surprise. Long gone are the days of clumsy graphics and phone-crashing flash games. As a matter of fact, those who are new to the iGaming world would probably find a game for some, if not most, of their greatest entertainment favorites, such as movies, popular TV series and/or favorite games, as online casinos and especially slot games now adapt to each new trend.
The three main elements, which have gone through a great many changes, are the safety and reliability; the entertainment value; and the availability of real money games on different devices.
If you're looking to make the step towards real money games online, here we will attempt to help you outline all that you need to know.
Starting with the Basics
First and foremost, if you are new to the world of online gambling you should consider your own preference and circumstance. While today there are established means through which online casino providers prove their reliability and fair-play, certain legislations still prohibit gambling, be it online or otherwise.
Such is the case, for example, for the citizens in the US. While it is not strictly illegal to play real money games in online casinos in the country, and there are those few states which have developed their legal approach to the matter, there are some restrictions.
For one, banks in the US are not permitted to process transactions from real money casinos. In consideration of this, online casino providers, which welcome US citizens, are most often located outside of the country. Other than that, there are a number of countries, such as the UK, Sweden, Macau, Costa Rica etc., where laws accommodate online gaming and protect the rights of both providers and users.
The Games
The movement of trends has brought about a great deal of innovations in two particular areas of casino games. Some would argue that these are the very foundation of the casino experience – live dealer games and slots.
Casino slot games have become quite a bit more than rolling the reels and hoping for the winning combination. Now these are, perhaps, the greatest playground for casino game developers, as the games are infused with breath-taking graphics, thrill-inspiring mini games filled with adrenaline-rush inducing entertainment, interaction and videos, as well as big jackpots. Some even thrive on progressive jackpots, which grow with every turn of the reels.
Live dealer games, on the other hand, offer the closest as you get the experience of being in a real, land-based casino parlor. Modern day technology allows for dealers to run games and stream them in real time from studios all over the world. You can play the classic Hold'em, 3 Card Poker, Baccarat, Roulette or even Black Jack, with opponents from all around the globe.
The Jackpots
It wouldn't really be so thrilling if the jackpots hadn't developed new trends alongside with the games, now would it? Perhaps the greatest of these developments is the appearance of progressive jackpots. There are two kinds of these: linked and shared.
Some of the largest casino game developers, present us with the opportunity of winning some seriously dizzying amounts. We're talking million or multi-million jackpots, which grow and grow in-between the bets from players of certain games, such as the infamous Microgaming's Mega Moolah.
Others, primarily slots games, share a progressively growing jackpot in between multiple slot games as opposed to individual jackpots for a certain slot game.
When Choosing an Online Casino…
You should bear in mind a few criteria, which will, hopefully, spare you a handful of headaches.
Foremost, you should stick with the already well-established casino game providers with at least a 5 year history of their brand. There are countless names of new providers springing out here and there, offering enticing new deals and bonuses, but there's a lot of fine print to behold, as well. Most of all, you should consider your location as this will hugely decide the kind of sites that you can legally access. After that, you should consider your preferred method of playing – either via desktop or mobile. Mobile casinos have flooded the markets and the experience is almost indistinguishable from that of their desktop counterparts.
The other key elements in making your choice should follow reasonable decision making based on:
Safety and Security – Licensed reputable casinos would be open about their own reputability and finding out how and where they are registered shouldn't require much effort on your side, as it would usually be readily provided information.
Welcome Bonuses and Wagering Requirements – Different providers offer different bonuses in order to entice new customers. These bonuses may come as free money, free spins (for slot games) or an amount of money granted to the user based on their initial investment. Be aware of the fact that "free money" shouldn't be interpreted literally. Most often is the case that a bonus will come hand in hand with a Wagering Requirement, which requires the user to play through 5 or 10 times the amount of the bonus before being able to make a withdrawal.
Banking Options – Your provider of choice should offer a variety of banking options which will work best for your situation. In most cases, well established providers will offer transactions to both cards – Visa or MasterCard – and online wallets – Skrill, Trustly and Netteller. To a large degree this may be determined by whether or not your bank allows transactions with gambling enterprises.
Customer Support – A helpful 24/7 customer support team is a must for any well-established online casino, as sometimes incidents occur, and you wouldn't want to be left to deal with someone else's problem on your own. Perhaps the best way to determine this is calling the customer support of a given provider prior to registering and asking about their policies, bonuses, rates and banking options, for example.
Ultimately, the choice of a real money online casino comes down to a few crucial factors that should not ever be compromised in order to assure that you are playing in a safe environment where both your personal and financial information are secure. The other things such as game choices, wagering limits etc all boils down to personal preference.