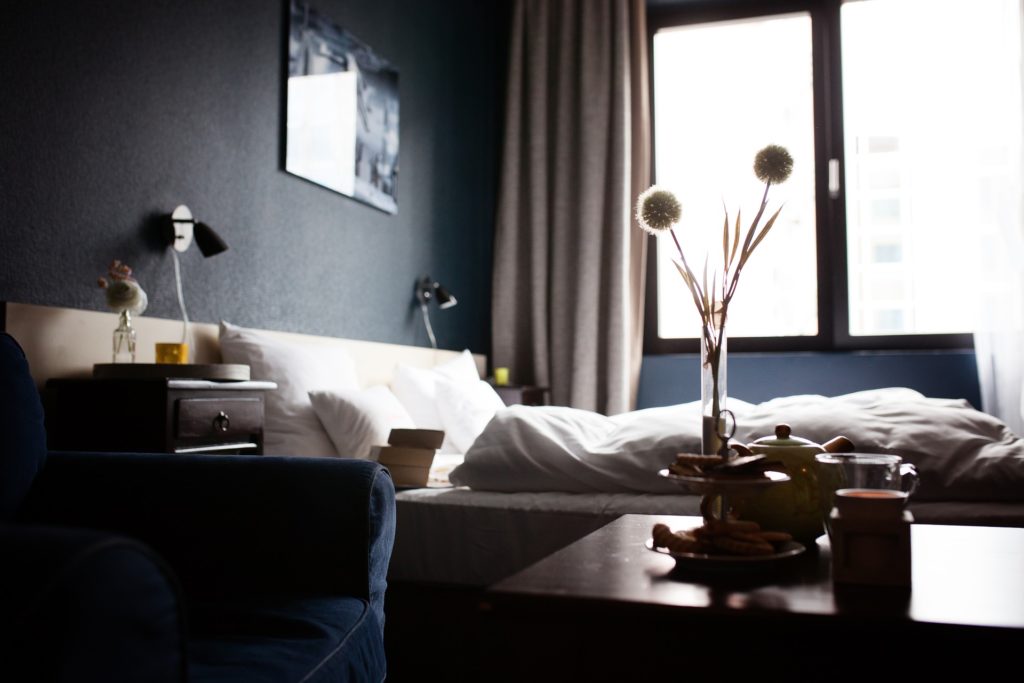 Millennials love to travel, thinking it is better to spend money on traveling because of the experience they can gain. This generation believes that today is the right time to go to places since this isn't something they could do when their hair turns gray. With that, millennials are the perfect target group for travel companies and hoteliers.
Aside from their interest in traveling, they spend money as long as their expectations are met. A millennial's choice for a hotel is totally different from those of the older generation. One thing that they always look for in a hotel is the availability of Wi-Fi or the internet. But there's more. Let's take a look at what millennials look for in a hotel:
Technology
Millennials wouldn't stay in a hotel without a Wi-Fi connection. Aside from using social media, most of today's jobs need the internet to accomplish something. Others are even remote online workers who travel and work at the same time with the aid of the internet. With that, a Wi-Fi connection is indeed a must. But that's not all. Millennials also want smart rooms which can be controlled via a tablet or their own smartphones. Some hotels even have an AI assistant. Hotels need to be updated with the recent technological trends to attract more customers.
Location
Instead of a staycation, millennials love to explore and go out to visit different places. That is why the location of a hotel is crucial. No worries about their other needs because they can just get groceries delivered from Kalustyans. However, it is still better if the location is accessible to restaurants, parks, and other exciting places.
Customized rooms
Millennials love it if they are given the option to personalize their rooms depending on their preference. The hotel should be clear about what they can offer on their website. This way, guests can customize everything before going to the hotel. When they arrive, everything is ready. Others might request extra pillows, or maybe they want some snacks prepared in the fridge. It varies, and the hotel should be ready to accommodate it.
Gardens
Who doesn't love gardens? Surprisingly, millennials love nature, which includes plants. They feel relaxed when surrounded by plants and anything in nature. Hotels should invest in a garden, whether it is indoor or outdoor because this is one thing millennials want to see. Aside from having a relaxing spot to read or for a chit chat, they can also take lovely Instagram-worthy pictures from here.
Working Area
Whether an individual is working in the corporate world or online, there's still a huge chance that he would work while in the hotel. Millennials are like that. Although they like to have fun, they make sure that all the work is done. So they need to find a comfortable working spot with a stable internet connection. It would be a huge plus if the hotel can provide this.
A strong online presence will attract millennials, especially that they always want to check online reviews first before booking anything. Hotels should update their pages from time to time with beautiful photos. Provide valuable content to your followers so they will be encouraged to share. But that's not all. Responsiveness to queries is one thing that millennials love since this is a sign of excellent customer service. In return, they will give you positive feedback online, which will boost your reputation and attract more guests.
Uniqueness
Offer something different that cannot be found in other hotels. This could be the design of your interior, or some fun perks or a unique food selection. The more creative you are, the more guests will visit your place. When selling a hotel room, it is best to focus on what is unique about it like it's eco-friendly or it offers the best food in the area. Also, remember that they want to take a lot of pictures. That is why they look for places with a beautiful design. If a hotel is well-designed both in its architectural and interior, this is something that they would want to try.
Most millennials prefer to travel without the help of an agency. This means that they want to have the freedom to go wherever they want to. They also have the freedom to choose which hotel they want to go during their trip. Although they are spenders, they always make sure that their money is worth it. Hotels should need a right balance between technology, nature, function, and fun.