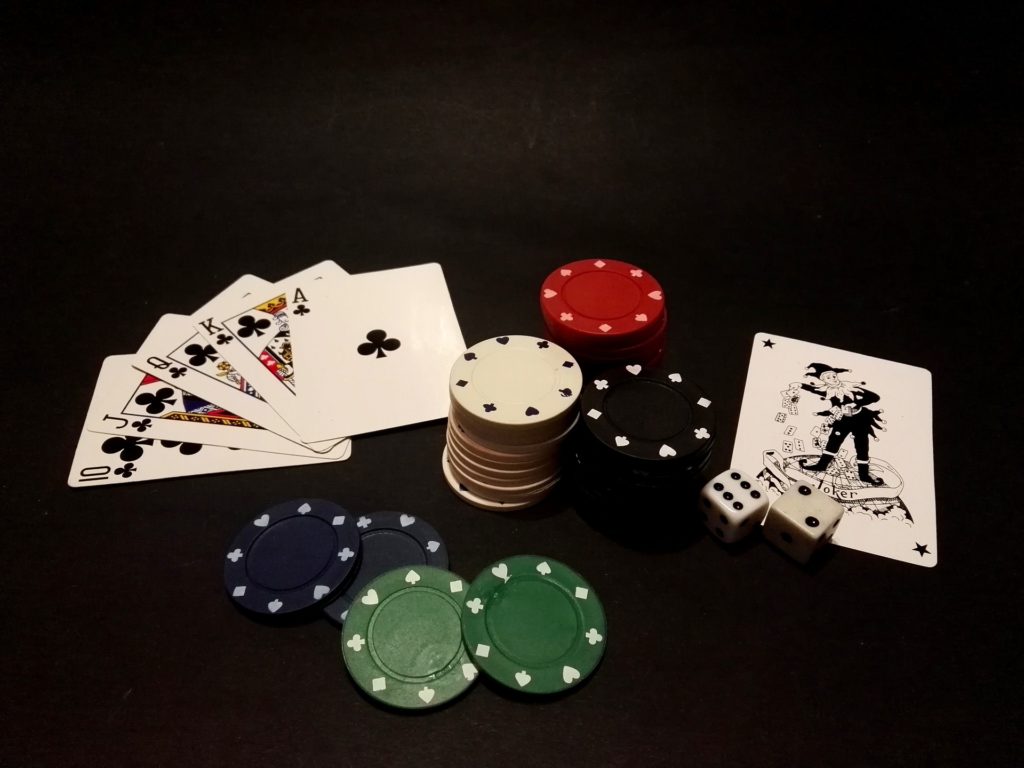 To a novice, logging in to an online casino and scrolling through a library of many different games, you'd be forgiven for thinking that Slots and Video Poker were similar, or at least, look the same. The premise is the same: you join the game, place your wager and start clicking buttons while the action is played out on-screen. But that is where the similarities end. If you're new to Slots or Video Poker, don't worry as we will run through them both in this article, before going on to mention the key differences.
Slots
Slots are a classic casino game which have been around for centuries, since Charles Fey introduced the first-ever machine. While brick-and-mortar casinos still house these machines today, they are modernised and contain a variety of special features. In an online casino, you'll find a much wider choice of games, ranging in the number of reels, themes and symbols, and the jackpots available. If you're playing online, you don't even need to spin as automatic game-play spins the reels for you, so all you need to do is watch and cross your fingers for a big win. If this has piqued your interest, play online Slots here: https://casino.betfair.com/c/slots.
The odds on winning any given Slots game are varied and are referred to as Return to Player (RTP). These can range from anything to 81% to 98%, the higher percentage being more favourable to the player.
Video Poker
Video Poker machines combine the video screens of Slots, but the strategic nature of Poker, namely five-card draw. The first Video Poker game was released in the 1970s and it became more popular the following decade. Unlike Slots, Video Poker contains an element of skill and like Poker, you need to get the strongest possible hand from five cards. The stronger your hand, the bigger the pay-out. There are many varieties of Video Poker out there, but the most popular is Jacks or Better, where you can play multiple hands at a time and any number up to 100! If you're a fan of Slots or Poker, this may be a good game to try, to test you. 
The odds for Video Poker can also vary dependent on the game you're playing; but overall, the house edge is low and more favourable when you compare it to other casino games. The payback percentages can vary too (95-99%).
Key differences between the two
1. Slots offer better progressive jackpots
Slots are known for their progressive jackpots which can continue to rise into six or even seven-figures sums! The value increases as more people play and sometimes a whole syndicate of games is included in the same jackpot. Some Video Poker machines will offer progressive jackpots, but they aren't as common and not quite to the same sums of money we see on slot machines.
2. Video Poker uses strategy
As we have mentioned, there is strategy involved in Video Poker, as you are dealt five cards and need to decide which cards to keep and which to discard as you build up your best five-card hand. Slots are all about luck, but you can, of course, increase your chances of success by playing more pay-lines. Some Slots may feature skill-based bonus rounds, but not only aren't they as common, the odds aren't great.
3. Slots are better for casual gamers
If you're looking to while away the minutes (or hours!) on a game that involves no real brain-power or exertion, Slots are for you. As we've mentioned, there is no strategy involved and all you need to do is select your bet size and spin the reels (and sometimes you don't even need to do that). Okay, so there might be bonus rounds and you may win free spins but it's a fairly a simple way of passing the time.
4. You have to max bet for top pay-back in Video Poker
While some Slots games will require you to make specific bets or play a certain number of lines to unlock bonus features or win the top money, it's not a necessity. However, in Video Poker, if you want maximum pay-back, you must make the maximum bet (usually five coins). The reason for this is that it offers a much-larger Royal Flush pay-out.