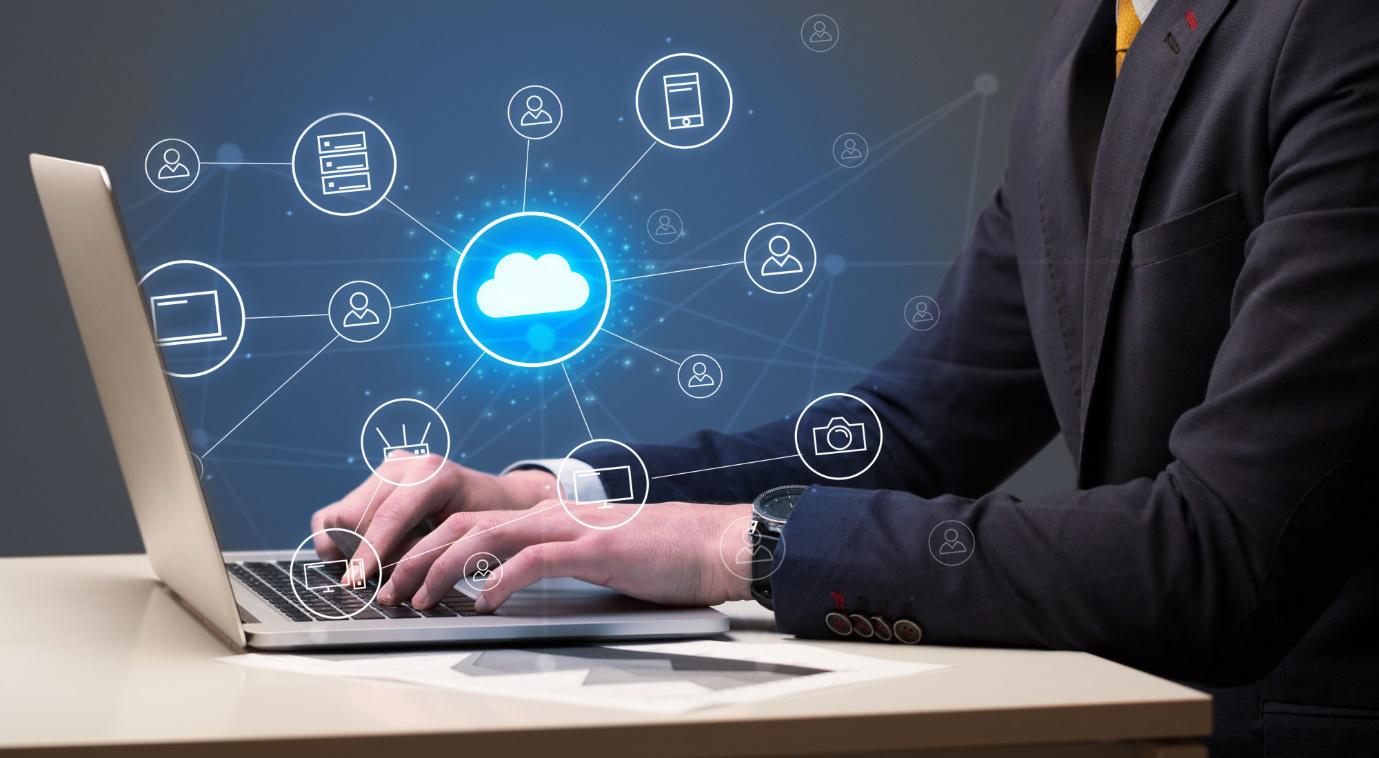 Nearly 10 billion photos are taken across the globe every day. This number has grown because almost everyone has a smartphone that's capable of taking staggering shots in seconds.
While taking stunning pictures as a professional or amateur photographer is great, the volume of photos being shot presents a very real problem. That problem is storage.
With most phones boasting between 16gb and 64gb of storage on their internal drives, finding cloud storage for photographers has become more important than ever for creatives that want to keep snapping shots without worrying about overwhelming their devices. There are a lot of cloud storage options out there so, in this post, we quickly share a handful of the best ones you might consider using.
1. Google Drive
Chances are, you're already using one of Google's GSuite products. Google's GSuite includes Pages, Sheets, and the ever-popular Drive which has become a go-to cloud storage for photographers option.
Drive gives anybody that signs up for it a whopping 15gb of storage which is more than what you'll find with most competitors in this arena. If you have a Google phone, you'll get even more than that.
For you photographers that are worried you'll breeze through your 15gb of cloud space in a hurry, Drive has several paid plans that'll keep you in good shape. For example, you can get 100gb of storage for just $1.99 per month. They also offer up to 30tb of storage for 299.99 per month.
2. iCloud
Are you an Apple fanatic? If you are, one of the first places you'll likely look for cloud storage will be over by Apple's iCloud. iCloud is the storage service that comes baked into idevices. It gives users a small amount of free data (around 5gb but that may vary depending on which device you have).
iCloud's free data allowance isn't particularly impressive, especially if you snap a lot of shots so you may want to upgrade to one of their paid tiers. You can pick up 50gb of storage space for the low price of $0.99 per month or up to 2tb of space for $9.99 per month.
iCloud also has a ton of online tutorials associated with it that teach you skills like how to clear iCloud storage, how to manage your data across devices, and more.
3. Dropbox
If we're giving credit where it's due, we've got to take a moment to acknowledge Dropbox. Dropbox was one of the original cloud storage services that became a big name in the market. They managed to break into consumer's consciousness by investing in slick branding, great referral strategies, and an easy to use product.
Since Dropbox's early dominance, it has since fallen off due to strong competition. Still, Dropbox is a viable cloud storage for photographers option that you may want to explore.
Dropbox offers about 2gb of free data to new users. You can get more by completing tasks like opening a business account or by asking friends to join.
Paid plans go all the way up to 3tb for just over $16.00 per month.
4. MediaFire
You might remember MediaFire as an intermediary you may have used when you downloaded music and game files off of the internet. Since those early days of facilitating mostly pirated data transfers, MediaFire has cleaned up its act and is now trying to serve as a legit cloud storage solution.
In our experience with the software, it works about as great as any of the other options we've used on this list.
When signing up for MediaFire, you can expect to pay just $3.75 per month for 1TB of data if you head straight for their paid subscriptions. Free users will get an impressive 10gb of data.
5. Mega Cloud
Similar to MediaFire, cloud storage brand "Mega" was associated in early days with the facilitating of pirated software. Today, the cloud storage provider has cleaned up its product significantly in hopes of attracting photographers and other digital storage enthusiasts to its platform.
For certain accounts, you'll get up to 50 free gb of data on Mega which is unheard of in the industry. At the very least, you'll enjoy 15.
Furthermore, a big part of Mega's selling points is its emphasis on data security. If that's important to you, you may want to give this cloud storage option a try before others on this list.
6. pCloud
Another great data-security focused cloud option that's worth considering is pCloud. pCloud is loved in the corporate sector and is used by companies like Instagram, Nike, Twitter, and more.
No, you don't have to run a Fortune 500 company to take advantage of all of pCloud's great features. You can sign up as an individual and just enjoy the secure service's 15GB of free data.
If you want more, you can purchase a whopping 22TB for just $9.99 per month.
7. Adobe Creative Cloud
Adobe subscribers do get some free cloud storage with their subscriptions. The exact amount of data you have will vary depending on the set of creative cloud products you're subscribed to. Chances are though, you'll have in the vicinity of 100GB at your fingertips.
That may be more than enough for your needs so before you go off subscribing to another product, if you have Creative Cloud, see if that storage solution suits your needs.
Invest in Cloud Storage for Photographers Today
Successful photographers are ones that shoot tons of photos regularly in hopes of finding that perfect shot. To keep your shutter moving, invest in cloud storage for photographers today so you never have to worry about running out of data.
Do you want more great suggestions pertaining to photography, technology, and more? If you do, check out the additional content we have available on our blog.