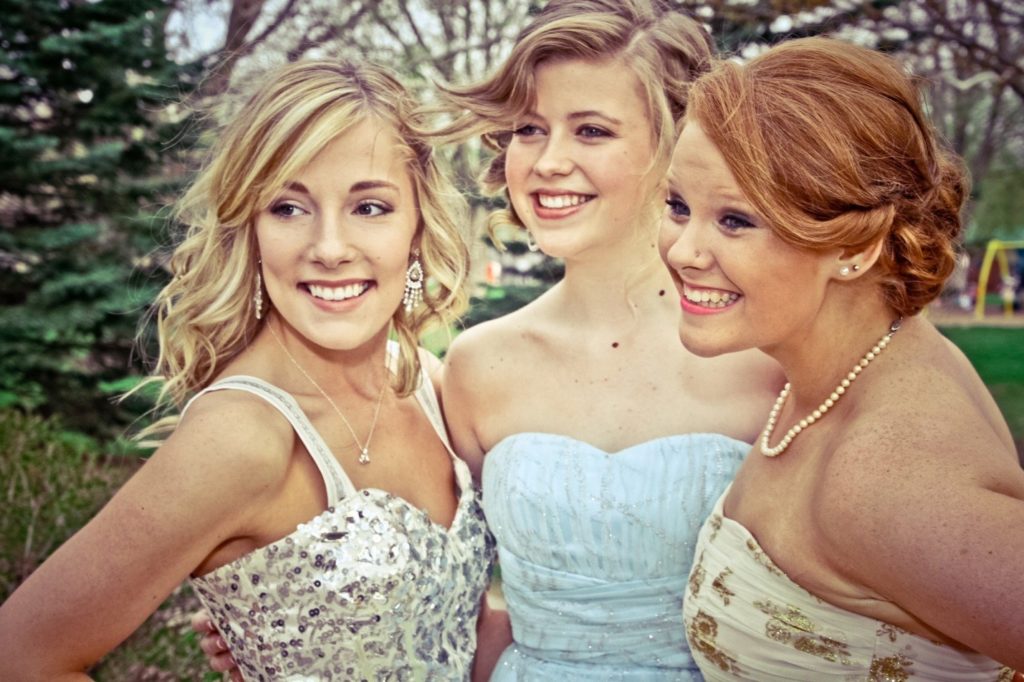 People tell high schoolers all the time about how prom is supposed to be the best night of their lives. It's a time when you can look back at all your work through school and realize it was worth it, after all. Prom is supposed to be a time when you can get a glimpse of your future by becoming the person you want to be.
And the first step towards becoming that person is by dressing for the occasion in something you want to be seen in. Some people spend hundreds or thousands of dollars on their prom dresses since they believe it's such an important night. Yet, a DIY prom dress doesn't just get the job done; they can be better than spending so much on one.
When you decide to wear a DIY prom dress for your prom, you give yourself the opportunity to express yourself. Most of all, you give your peers a chance to see you as you see yourself. You're not only getting a glimpse of your own future, but you're also giving people a glimpse into who you will become.
So, make sure you create your DIY prom dress right. And to learn how to make the best dress possible, keep reading below!
1. Be the Focus of the Prom With Feathers
Most expensive prom dresses that people buy in stores conform to traditional styles. They're designed to look classy, and for some people, bland. None of them would ever risk putting feathers on since they're afraid of straying too far away from traditional styles.
Luckily, DIY dresses give you the opportunity to embrace any style you want. And if you want to have a style that's unique to you and stands out at prom, you should think about adding feathers to your dress. Feathers are a great way to show off your own personal creativity and bring your dress into the modern era.
Most prom dresses are turning away from traditional styles, anyway. Show off that you're up to date with prom dresses 2020 trends by being creative and breaking away from the norm!
Bulk Feathers Can be Bought for Cheap
If you're making your own dress, you're interested in saving money on it. Fabrics, tools, and materials can get costly, quick. Luckily, faux-feathers are some of the cheapest materials you can purchase.
You can buy bulk faux-feathers online for as cheap as $15. And the best part is that you don't need to stick to one color. Imagine stealing the spotlight at prom with a multi-colored, rainbow, feathery dress! You'll go down as a high-school legend.
2. DIY Prom Dresses Don't Come Out of Nowhere
Most people want to make DIY dresses because they seem cheaper and provide infinite customization options. When you decide to wear a DIY dress, you can decide on everything from the material it's made out of to the trinkets that adorn it. Yet, just buying the materials isn't enough.
You also need to spend time putting everything together, and putting a dress together takes more than only time. You need to have the skills necessary to cut fabric and the tools to sew it together and make it look good. Not everyone knows how to make a prom dress.
To learn how to create a dress, you can find tutorials online that will walk you through each step. Don't expect it will be easy, though. Creating a good prom dress takes time and work!
Building it Takes Work, Finding Inspiration Does Too
Putting your dress together will take effort, but before you even make the first cut in the fabric, there's a lot of work to do. Inspiration doesn't come out of nowhere, and to be inspired by what you want for your own dress, you need to research. Before you look up tutorials online for making a DIY prom dress, you should look up dress ideas.
You also shouldn't feel like you're stealing any ideas by looking for inspiration online. All the best artists steal ideas and your dress is   your canvas. So become a great artist and do with it whatever you want!
3. Spark the Party With Sparkles
There's one part of the prom that often goes unnoticed — the lighting. Most of the time, proms are held in dimly lit gymnasiums or rented rooms. You can use the scarce lights to your advantage to glimmer as the star of the party.
Make your dress sparkle by adding some kind of glitter or glimmering material to it. That way, when the light hits you, you will literally shine and people will notice. You'll become a living disco ball, and be the life of the party with a glimmering DIY dress.
4. Challenge Tradition With Colors and Materials
Prom isn't only a time when you and your high school class can get together and party. It's also a time when you can make a mark on your high school's legacy, and you can't do that by totally conforming to its expectations. To truly leave a mark, you need to challenge traditions.
And there's no better way to do that than by making your own custom dress. With your dress, you can play with colors and materials to expressive yourself. You can dress in your high school's colors, or make it out of something better than lace or silk.
Building your own dress gives you the chance to challenge tradition in a subtle, unintimidating way. And by challenging tradition, you may start your own.
They Say Prom is the Best Night of Your Life…
But it's important to remember that prom is just another night in your life. It may be a fun and enjoyable one, and you may make some incredible memories during it. Yet, that doesn't mean it's the most important thing you're ever going to do. You have many more important nights ahead of you.
Prom is just the first one. And you can set the tone for all the rest by wearing a DIY prom dress. By wearing a dress that you make yourself, you can get a taste for the person you want to be. The person you envision yourself as. Then, you can start working towards that goal.
And for advice on how to become the person you want to be, keep reading here. Our website is always updated with new advice and insights on how to become a person you're proud to be.