Human Resources management is no easy task. You need to ensure employees' data is accurate, safe, and easily accessible. For this to take effect, recruitment channels must be smooth, reliable, and orderly. As for educational tools, it helps if they are convenient, user friendly, and well-organized.
Likewise, payroll systems should juxtapose all existing data and give accurate results. Solely relying on manpower for all of these is time-consuming, costly, and cumbersome. That's why it's vital to have a system in place that makes the entire process of Human Resources management more efficient. That's when an HRIS system comes to the rescue.
What is HRIS?
Classically, Human Resource management refers to the entire organization of Human Resources for an organization. That is to say, HR systems take care of all employee needs. The efficiency of workforce management is vital, hence why many companies choose to improve the management of employees via an HRIS system.
HRIS is an acronym for Human Resource Information System. It's a one-stop HR software system that offers the needed tools to solve all Human Resource issues. A good HRIS should be reliable, safe, secured, efficient, user friendly and should also enhance productivity. Such software can also take on a wide variety of tasks in the HR area. There are plenty of reasons to invest in HRIS for your company.
Efficient Human Resource Management
Using the latest HR technology, an HR tool is a holistic and efficient human resource solution that offers the requisite qualities to attain the turnover you seek. Let's say you own a company that conducts low-budget DIY projects. Companies like this usually have many handymen that do odd jobs here and there. HRIS software will help with time-tracking those jobs and will carefully record work and payments.
HRIS helps with staff training.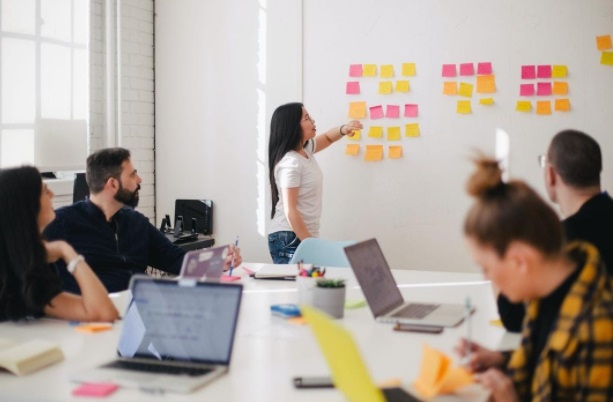 The growth of your venture is interlinked with the advancement of your human capital. It's very likely that new employees will have to learn new skills and will pick up the right qualifications and certifications along the way. They might also learn the best practices in the industry and be adept with workforce trends.
For the above-mentioned training, HRIS comes in handy once again. You can add courses periodically and aptly monitor the progress of your team. All in all, this enhances talent management and will help you accurately spot and develop those whose skills and enterprise will best serve your firm.
HRIS can streamline talent acquisition.
While on the topic of talent and new hires, as your firm grows, you'll need the best people to augment your already existing staff. Talent acquisition is a necessity of every venture. Acquiring the right talent can also be efficiently done using the HRIS. You can use it as a database to store every applicant's resume and conduct accurate analytics of the information provided. Applicant tracking will also be a smooth process.
How to Choose the Best HRIS Software
Now you know what HRIS is all about, the next step is to pick the best Human Resource information software. To implement such a system in your workplace, you'll likely require expert advice and guidance. A company like Arcoro can help on that front. Companies like this offer the requisite certification and qualification.
They have HR professionals who provide solutions for all facets of human resources. This includes payroll, background search, performance management and more. Irrespective of your business's size or industry, Arcoro is able to answer to your specific business needs.
Given the listed benefits, HRIS is not just a good investment, but it's also necessary for every business. Workflow is improved, recruitment is enhanced, and career development is assured. Even better is the fact that HRIS software can secure your data and better streamline your administrative processes. The growth and prosperity of your business are specifically targeted in such an environment.