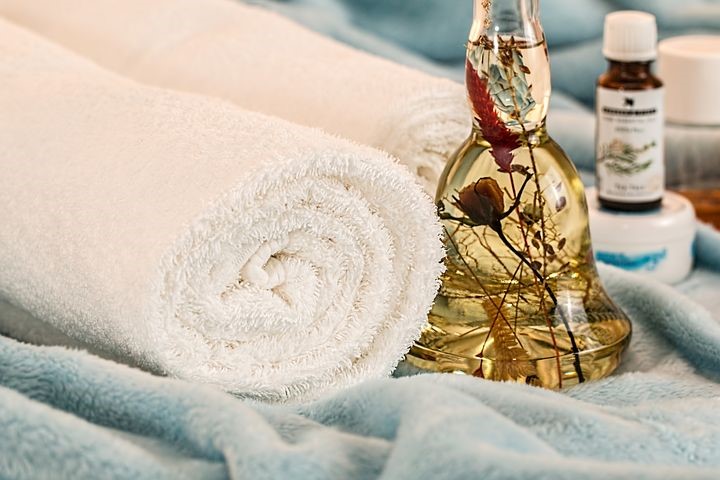 As humans, we usually have the desire for sex. It's not something that should be ashamed of, because we can feel this naturally if we see a person that makes us feel this way. We tend to look for this before we even find someone we love and cherish for the rest of our lives. Yes, preferring physical beauty can be shallow but that is the first thing we notice on another person. Unless we meet them and truly know them personally, all we see is the outside and we think that is beautiful. This is why we feel the desire, and it is also linked to our genetic need of finding someone to love even for a night. Read this article to know more.
However, there are times wherein we just need something more and we tend to look for it in places that are rather questionable. One such activity is looking for massage parlors. There are a lot of them in the city, but it can be a hassle to look for them on foot. Tracking them down can be tricky as well, which is why most people just turn to the internet to look for them. Massage parlors can be legit and legal as long as it is just for massage, but there are sites that promote parlors with "happy endings". One such site is Rubmaps.com.
With a name like that, it seems a little innocent right? However, if you really think about the name makes a lot of sense. It is advertised as "Yelp for massage parlors"; it lets the users locate and review massage parlors like a restaurant or hotel. They have been in operation since 2010, and it seems that they are still continuing with the services. However, there seems to be a lot of issues with this one and they are not the fun kind of issues. Read more about it here: https://www.sexdatingapps.com/rubmaps-review/.
The Red Flags
Let's start with just logging in to the website. There will be a message that greets you, saying a lot of stuff about their company. One of the more interesting parts of the message is that they have stopped operations in the United States due to "illegal" reasons. Now, if that doesn't scream danger like a red bomb, then we don't know what really constitutes as such. A website closing down their operations due to a conflict with the law does not imply safety and security.
Speaking of which, there are terms and conditions that you need to read before registering and entering the website. This is an understandable move since it is for your own safety and security to understand all of this, right? Well, that would be true if you can really understand any of it since it is full of technical terms that do not really belong in a massage parlor review site. You might really need to have a lawyer for this one, as the site claims that they do not endorse illegal acts like massage parlors with happy endings. However, if you check the website, you will soon see that this may not be the case.
That is, if you want to pay for it.
Should You Be Paying?
You heard it right: You need to pay before you can register and view the reviews about massage parlors. It will cost you around $20 just to read the reviews. That's like Amazon asking their customers to buy their stuff and pay just to say something about the product on their website. It doesn't make sense, and to top all of that:  you will be registered to a website that does condone these rather questionable activities. Once the police get ahold of you, Rubmaps.com won't help you either. They can just continue with their services while you experience prison. Other users are also getting alarmed: https://www.insider.com/im-done-the-robert-kraft-scandal-is-scaring-regulars-away-from-erotic-massage-parlors-2019-2.
If you really want to have a "happy ending" then maybe you should check out other dating sites. Don't be a creep and try to be as respectful as possible. Be clear about your intentions and be honest about yourself. One of the advantages of a dating site is you can get a hook-up and a possible relationship. On the other hand, if you just want a massage then Rubmaps.com might not be for you.