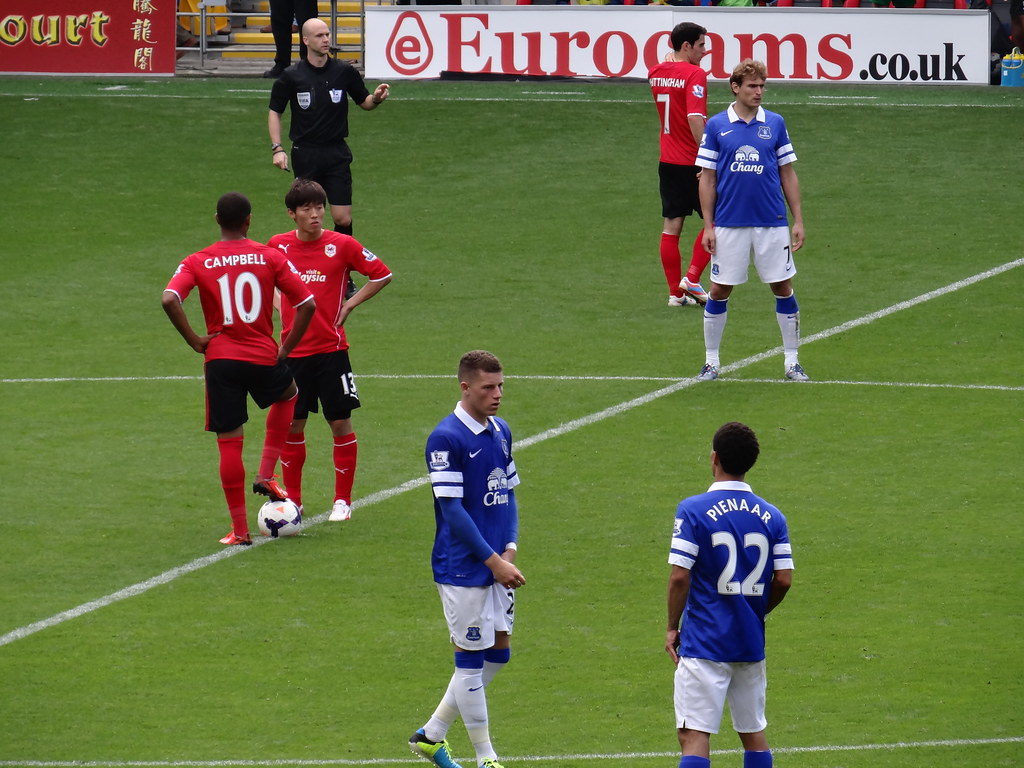 Sports betting has been popular for a long time. But with internet access, the ease of placing these sports bets online has increased considerably. Several online gambling sites have sprung up and different types of bets have also been created. Today it is possible to bet on various sports. From football, tennis, basketball and boxing to lesser-known sports like netball, bandy or eSports. It's possible too to use special helping tools such as odds payout calculator.
Tons of bets
Online sports bookmakers operating on computers can even offer over 100 different types of markets in football. Some of these bets are popular and simple to understand, for example the sports betting predictions. For example: who will be the winner of the match, the first player to score or the exact number of goals. But there are some online sports bets where it takes a little more information to be able to use them.
The following are some sports betting tips on Handicap and Over / Under 2.5 goals. Do you know or have you ever done any of these sports betting examples?
These are basic rules. Some operator may make small changes to these rules on their own. That is why it is always important to check the terms and conditions of each online sports betting site. For this, know whether or not there are variations in the rules of betting and even find out how their results are if the match has overtime or is decided by penalties.
Handicap
Handicap is a very common type of bet on sports betting sites
But what exactly is a sports handicap bet?
Suppose in a game a team is considered far superior to its opponent and its victory is practically certain. In Handicap sports betting, the least favored team gains an advantage in the match score.
Imagine a match between team A (favorite) x team B (unlikely).
Handicap 0 – 2 or Handicap +2 for team B.
In this case team B (unlikely) gets 2 gift goals to add to the goals he actually gets. That is, the game already starts with a goal count of 0 – 2 (or +2).
If team A (favorite) wins the match by 1 – 0, we will have the following result considering the Handicap sports bet:
1 – 0 (actual result) + 0 – 2 (handicap bet) = 1 – 2 (handicap bet result)
If you bet on team B (unlikely) your bet wins. You win!
In the event of a tie, the bet is often canceled and the money returned to the bettor. But currently there is also the sports betting Handicap for draws. Therefore, you need to check in advance what the result of betting on the rules of each online sports betting operator.
Bets over / under 2.5 goals
The first thing that comes to mind when I see this type of bet is: what do you mean 2.5 goals? In football there are only 2 or 3 goals. There is no half goal. However, this half goal exists in the bet to avoid misunderstanding. For example, I want to bet that in a match both teams will score at least 2 goals. So I think there may be more goals, but I think 2 is a more likely number to happen.
My bet could be called "more than 2 goals". But would the bet be considered a winner if the result of the game was 1 – 1, 0 – 2, 2 – 0? Or would you only win if the goal total was from 3? That is, the second goal or not would be part of the count?
Therefore, to avoid mistakes, this sports bet is as specified by the online sports bookmaker:
– Less than 2.5 goals: Winning bet if the game has 0, 1 or 2 goals and Lost bet if the match has 3 or more goals
Over 2.5 goals: Winning bet if the game has 3 or more goals and Lost bet if the game has 0, 1 or 2 goals
Hopefully this article can add to your insight about the world of online betting.